A total of $5,000 in bonus monies will be distributed to breeders of the 3-year-old horses that have accumulated the most earnings through 2019 and that competed in the VTA's annual Yearling Futurity at the Warrenton Horse Show Grounds.  Foals of 2016 that participated in the 2017 Futurity were eligible for the awards which were announced by Executive Debbie Easter this week.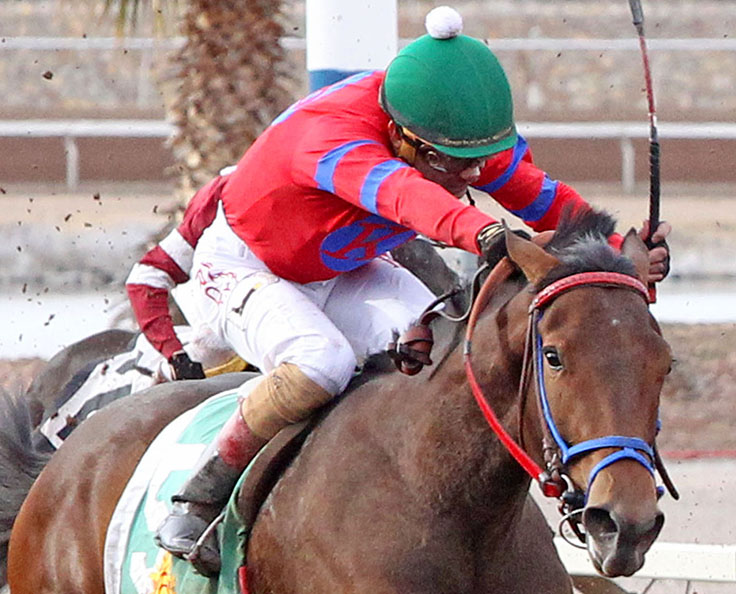 The following appeared in the Daily Racing Form December 28. Extravagant Kid, owned by DAARS, Inc (stable name of Virginia HBPA President David Ross), won the Janus Stakes December 28. It was the 6-year-old Kiss The Kid's 9th "top two" finish in his last nine starts. The winner has bankrolled $324,475 in 2019 and $727,214 in his career (39-12-11-6).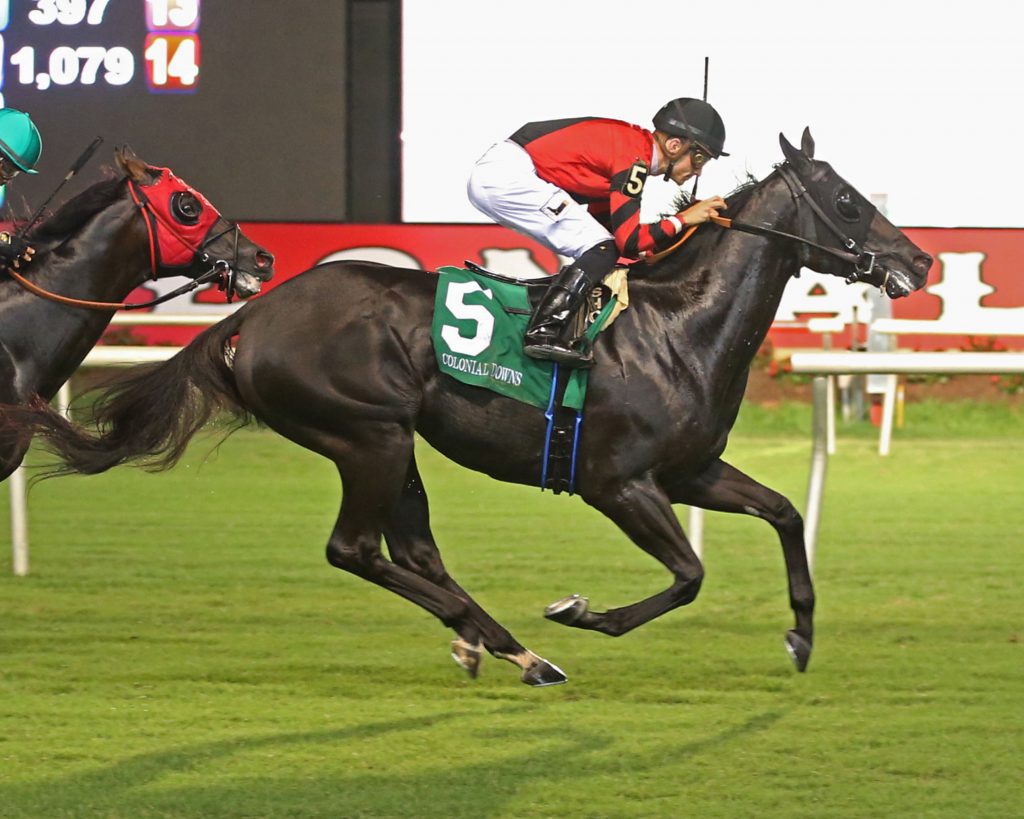 The versatile Extravagant Kid found… Continue reading →
The following appeared in The Racing Biz December 28 and was written by Ted Black. Gin Talking Stakes winner Bella Aurora was bred by Morgan's Ford Farm.
On the final stakes card of 2019 at Laurel Park, a pair of stakes events for two-year-olds offered a possible glimpse into the future.
The two winners arrived via different paths, but they took the same route to winner's circle — the overland route.
In the $100,000 Gin Talking Stakes for two-year-old fillies… Continue reading →
Four Virginia-bred horses will compete in stakes races this Saturday December 28th on what is shaping to be a major race day at tracks around the country. Three of the four will battle against each other in the $100,000 Gin Talking Stakes at Laurel while another steps up to Grade I company in the $300,000 American Oaks at Santa Anita.
Bella Aurora, Princess Adira and Still Alive are among ten 2-year-old fillies that will start in the Gin Talking which… Continue reading →
A trio of horses who won stakes at Colonial Downs this summer will all be competing in stakes on the same card this Saturday, December 28 at Gulfstream Park.
Virginia Derby winner English Bee, Virginia Oaks winner Carnival Colors and Da Hoss victor Extravagant Kid will be vying in different stakes.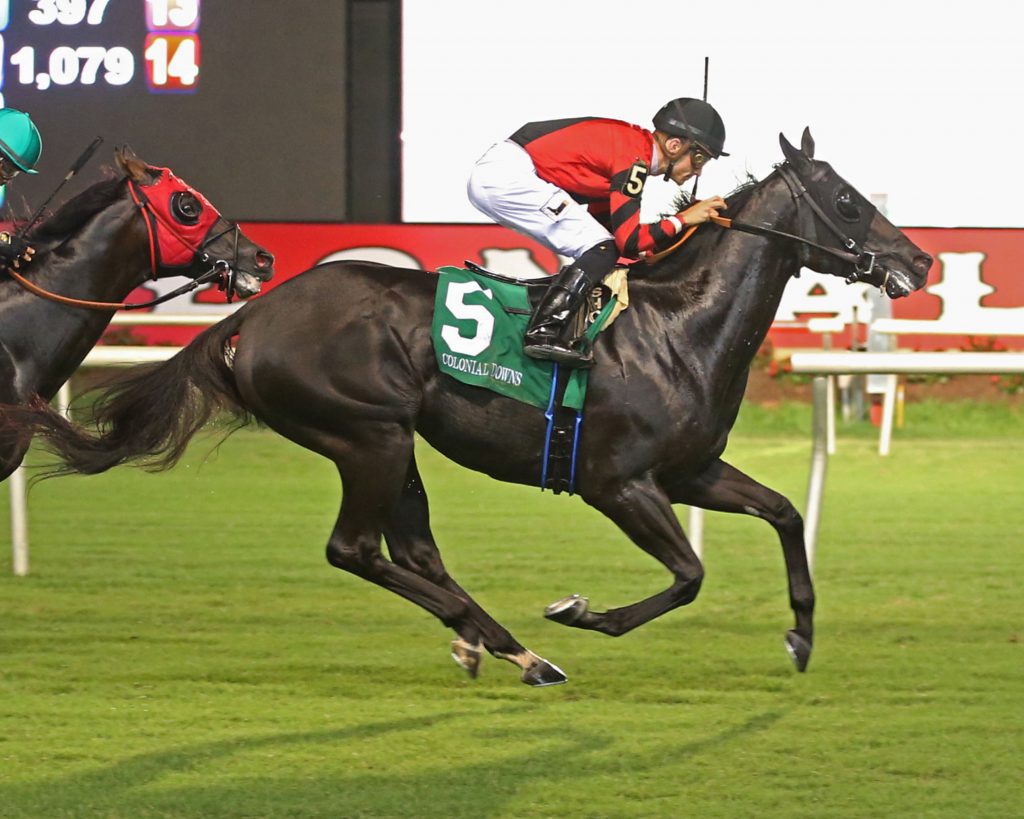 English Bee is part of a large 15 horse field in the $75,000… Continue reading →
The following is a press release from Colonial Downs which followed the Virginia Racing Commission meeting December 19.
Richmond, VA – December 19, 2019 – Colonial Downs Group is pleased to announce the Virginia Racing Commission has approved 18 race dates in 2020 for Colonial Downs Racetrack. Racing will be conducted beginning July 23 and run through August 29 on Thursdays, Fridays and Saturdays with a scheduled post time of 5:30 pm.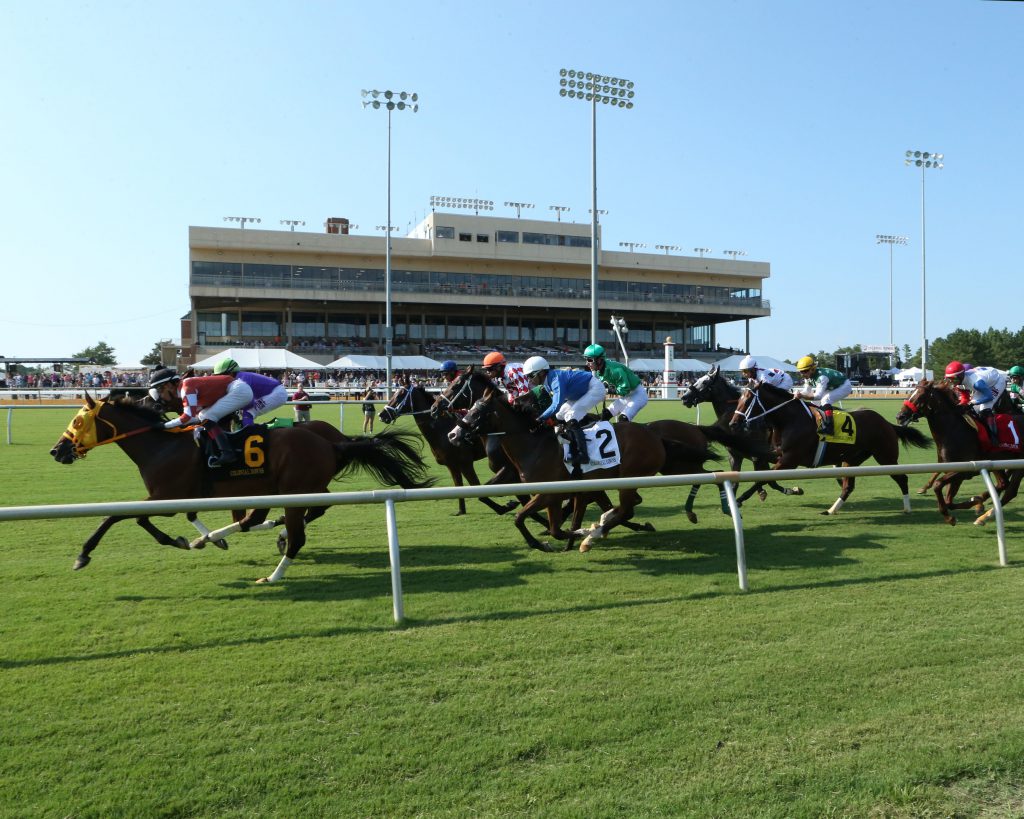 Congratulations to Virginia Thoroughbred Association President Debbie Easter whose Finite, a 2-year-old Munnings filly, is positioning herself to be a true contender in the 2020 Kentucky Oaks.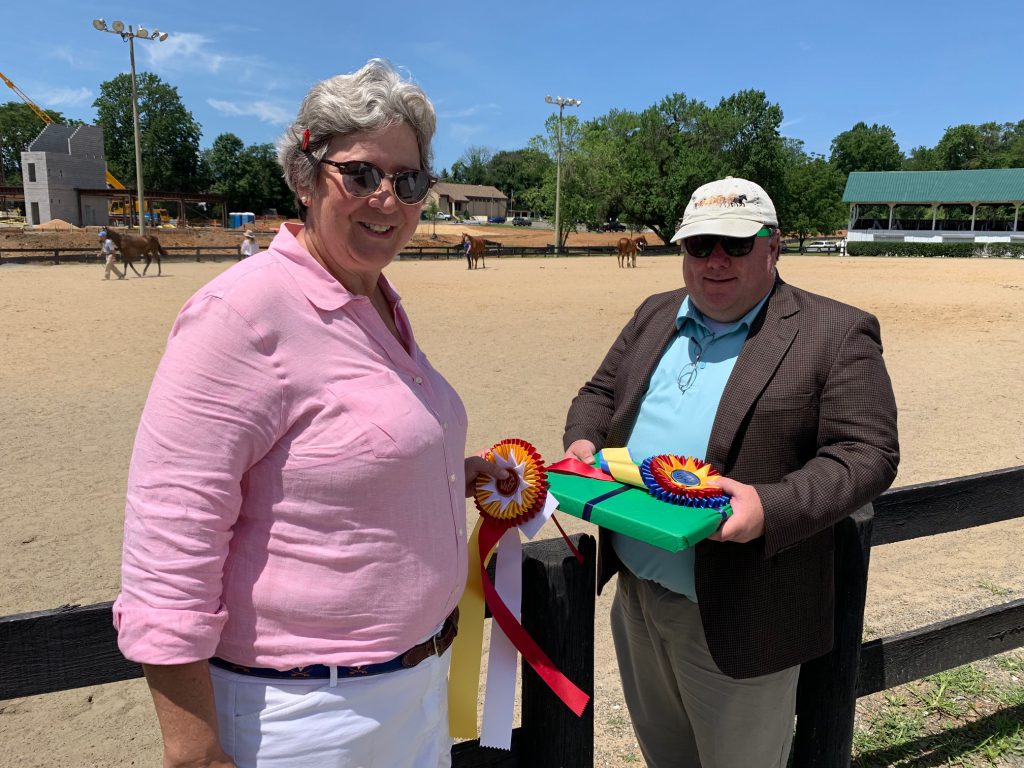 Finite was victorious most recently in the Grade 2 Golden Rod Stakes at Churchill Downs November 30. In October, she won the Rags to Riches Stakes — also at Churchill — and she… Continue reading →
Southwoods Farm in Buckingham County is off Route 15, about ten miles south of the Fork Union Military Academy.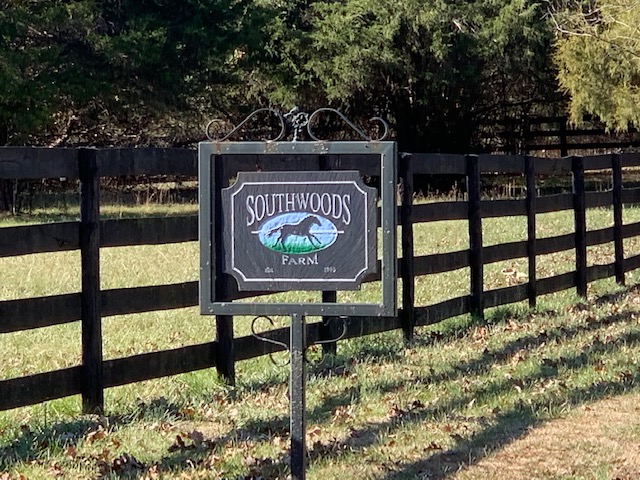 The 42-acre farm is owned by Robert and Jeannette Reck, and their son Christopher (shown below with Jeannette) spends time there when he's not racing at Penn National.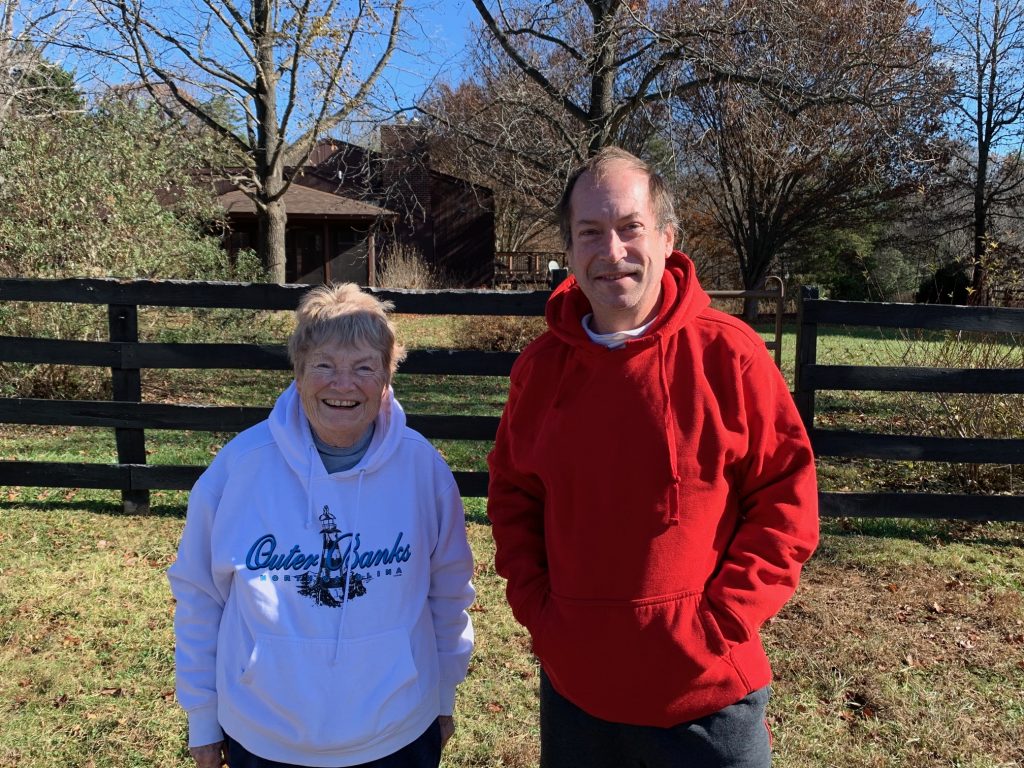 Robert is shown with the two newest Virginia-Certified horses they are stabling — both still officially unnamed. One is by Uncle Lino out of Killin Them Softly and the other is by Uptowncharlybrown… Continue reading →
Virginia-breds Alex Joon and Ready and Rich captured back-to-back races at Churchill Downs December 1st to kick off holiday season in grand fashion.
Alex Joon dominated by 8 1/4 lengths in a $76,000 one mile maiden special weight race on dirt. The 2-year-old Flatter colt was seventh at the half but came back strong to finish in 1:37.36. The winner was bred by Morgan's Ford Farm and is owned by Zayat Stables. The Steve Asmussen trainee is out of the… Continue reading →
by Frank Vespe | Dec 5, 2019 | Breaking, Business, Regionwide, Top Stories | 0 comments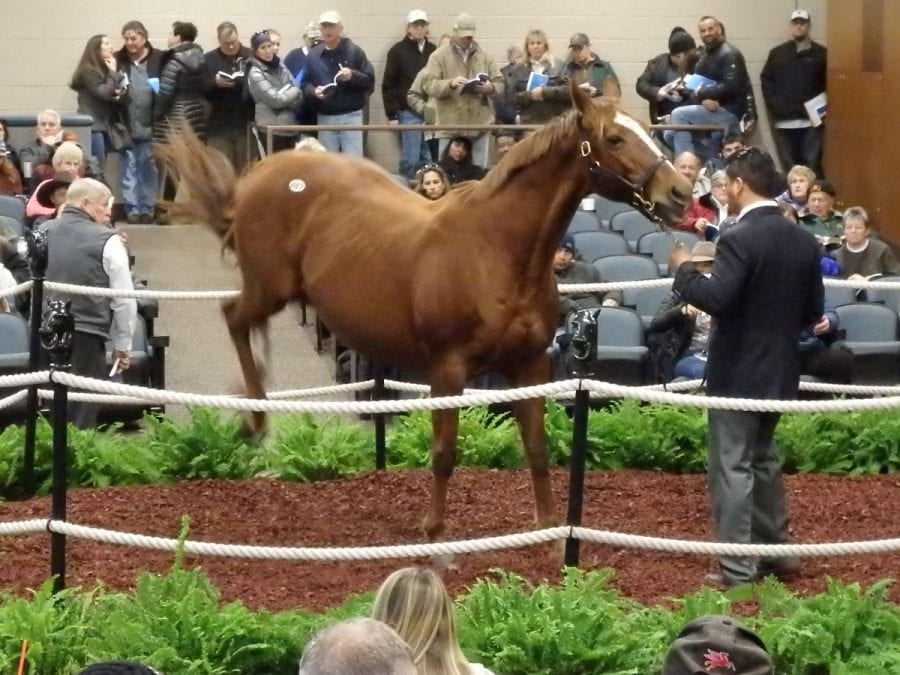 by Frank Vespe
Tuesday, December 10 brings the 2019 edition of the Fasig-Tipton mixed sale, with the first hip slated to go through the ring at 10:00 a.m.
Featuring the disperal of owner Joseph Besecker's stock, the catalog offers some some 364 hips, including a big group of horses of racing age added as a supplement after the main book came… Continue reading →