Southwoods Farm In Buckingham County Is One Of Many In Virginia Housing Certified Horses
Southwoods Farm in Buckingham County is off Route 15, about ten miles south of the Fork Union Military Academy.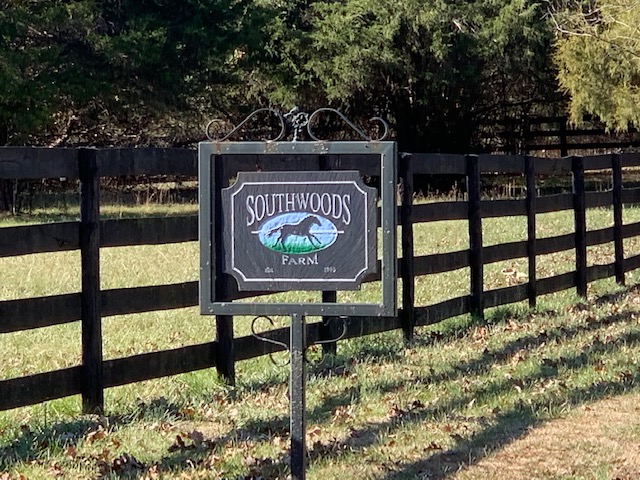 The 42-acre farm is owned by Robert and Jeannette Reck, and their son Christopher (shown below with Jeannette) spends time there when he's not racing at Penn National.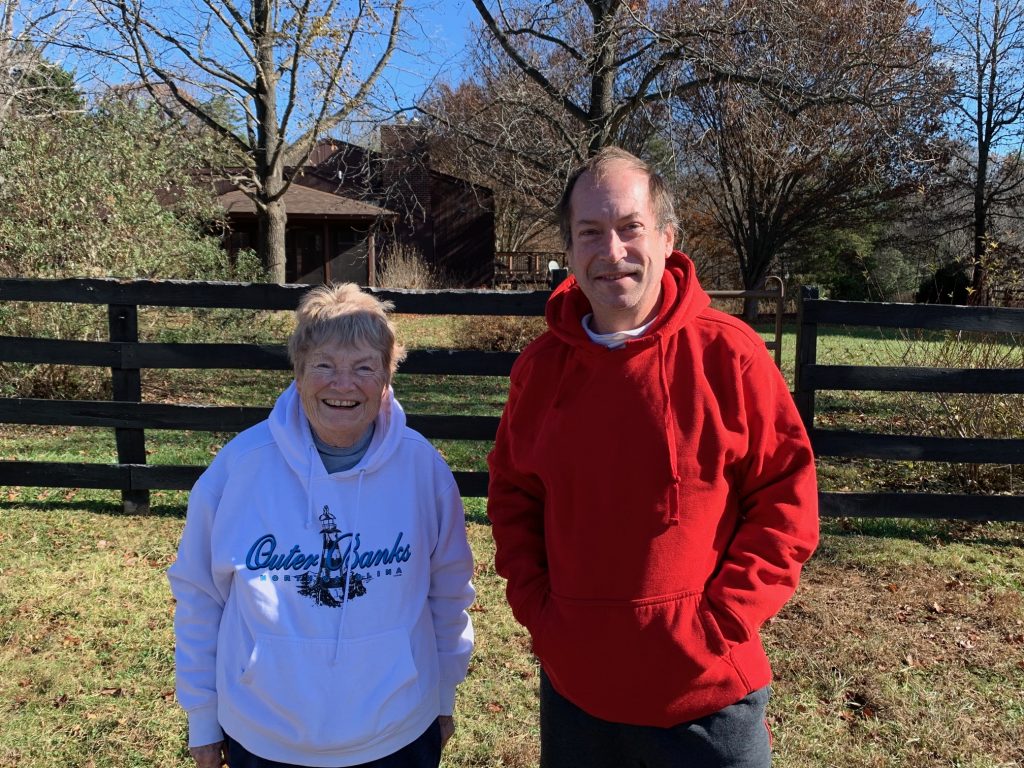 Robert is shown with the two newest Virginia-Certified horses they are stabling — both still officially unnamed. One is by Uncle Lino out of Killin Them Softly and the other is by Uptowncharlybrown out of Sara The Great.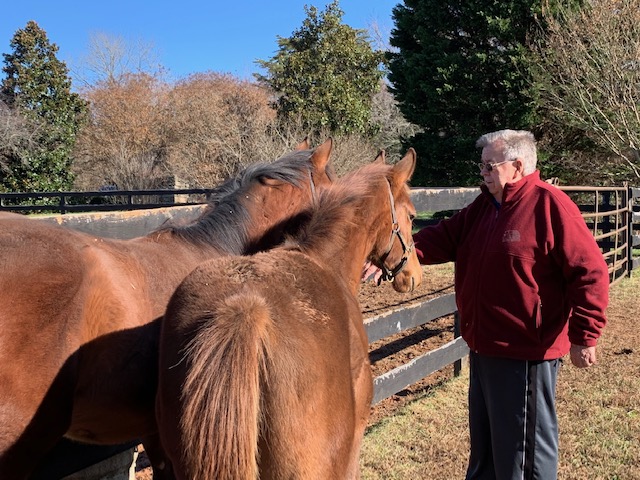 Both arrived on October 1st and are owned by Christopher's girlfriend.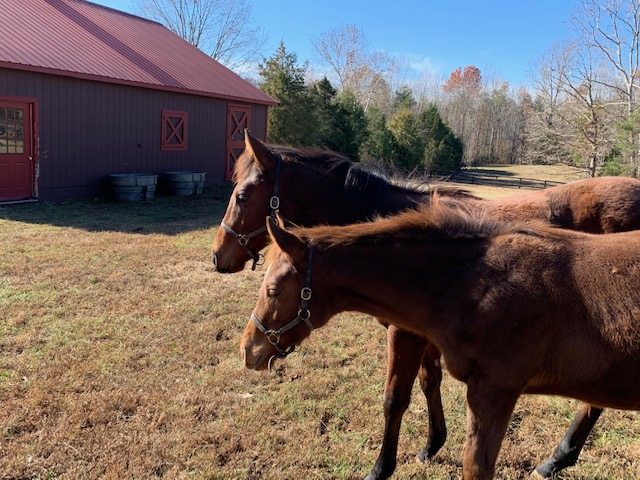 The Recks relocated to New Canton, Virginia after Jeannette retired from her job in New Jersey.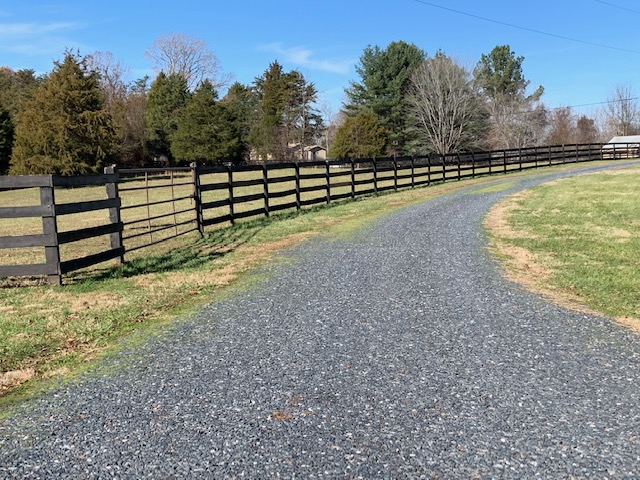 The two young Certified colts are among seven horses the Reck's have on their property.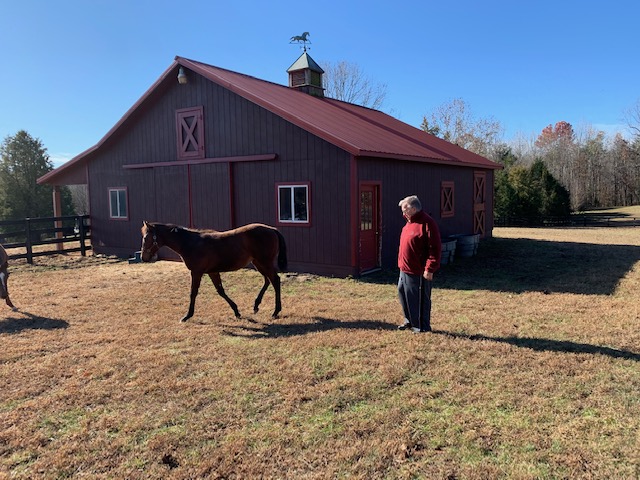 Another pair of horses — Virginia-Certified three-year-olds named Call On Clara and la Limonada — enjoy down time in an adjacent pasture at Southwoods.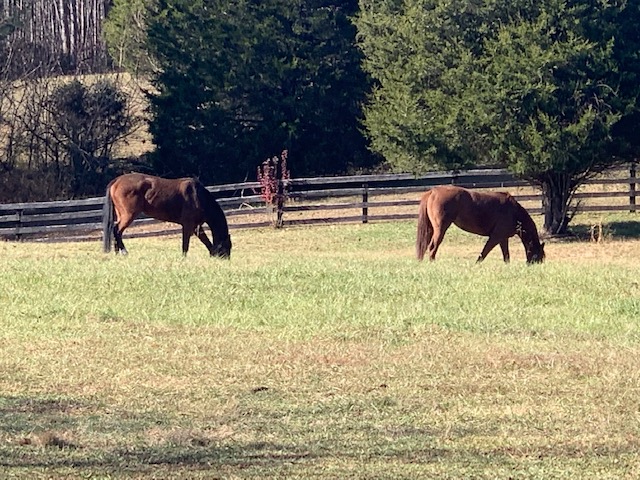 Neither of the pair was ready to compete yet at Colonial Downs this summer but they each earned runner-up finishes at Penn National this fall. They will spend time in New Canton until March then head back to Penn.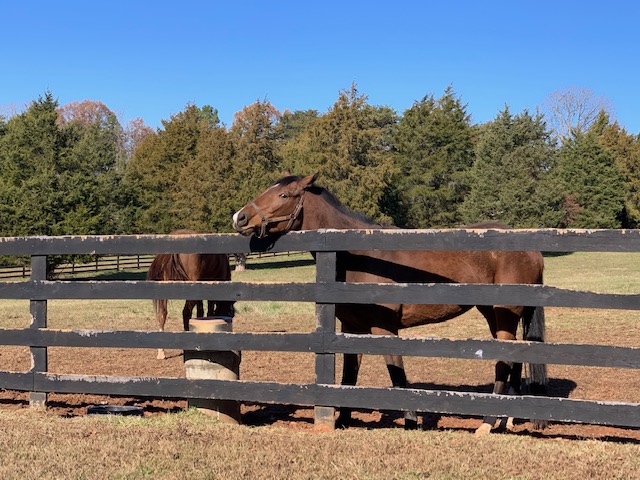 Robert checks out activities at the farm on a fall afternoon.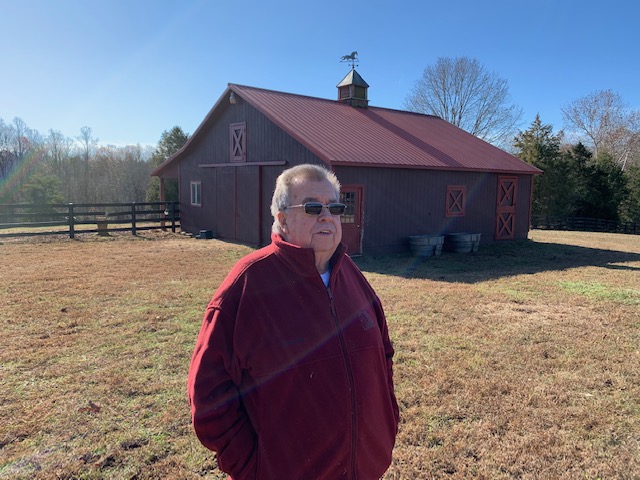 Lady at the Helm, whose maiden breaking win came at Colonial Down in 2005, still resides at Southwoods. Trainer Chris Reck remembers the day. "In her at first start at Colonial, I ran her short, at five furlongs. She finished 8th but made up lots of ground in the stretch and finished strong. Next start, I ran her back at 1 1/6ths miles and had a 'bug' set to ride her but she opted to run another horse. They put Rosie Napravnik on her instead and I wondered who the heck that was. An assistant to trainer Dickie Small said she had just rode her first winner and knew what she was doing." Lady at the Helm was sent off at odds of 85-1 that race, and she won! The $2 payout was $173.20.