The annual Virginia Thoroughbred Association Yearling Futurity took place September 8th at the Warrenton Horse Show Grounds under clear skies, comfortable temperatures and $35,000 in prize money on the line.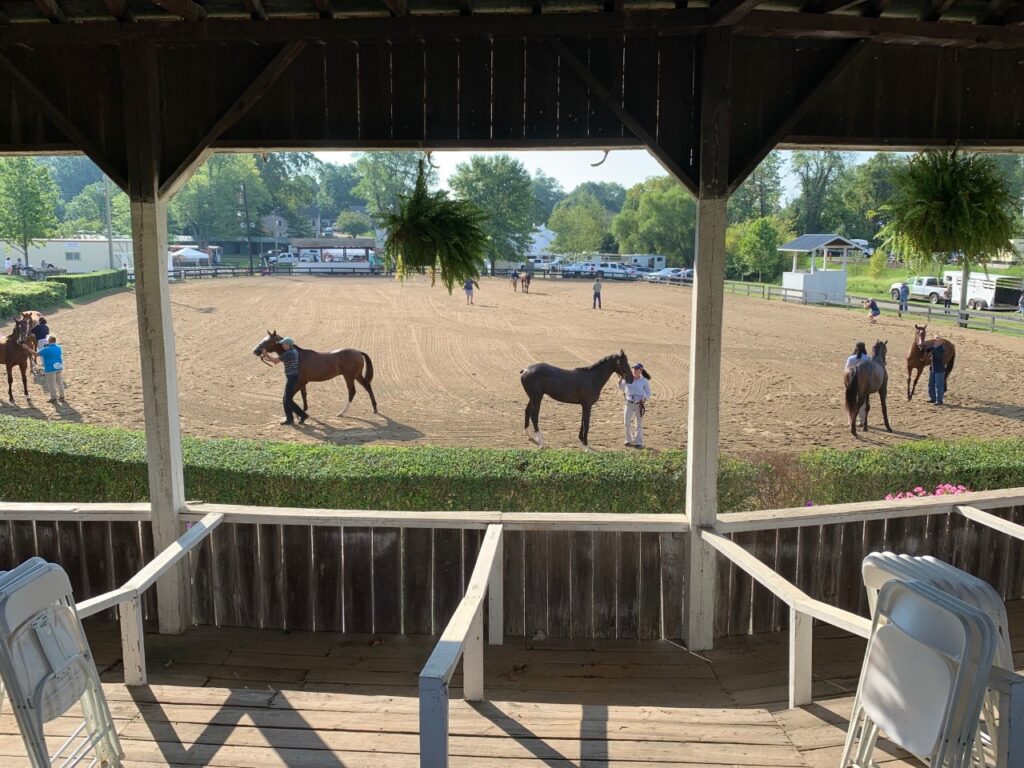 Four divisions were contested — Virginia-bred/sired colts/gelding and fillies, and Virginia-certified colts/geldings and fillies — and the top two finishers from each returned to compete for Grand Champion and Reserve Champion honors.
Congratulations to Djuric Sporthorses LLC, Anna M. Simms DVM and Patrick Nuesch's bay Certified filly by Outwork, who… Continue reading →
The following appeared in The Racing Biz on August 23 and was written by Frank Vespe.
How fast was the dirt track at Colonial Downs Monday afternoon?
The track played host to five dirt races and all five – a first-level allowance and four $100,000 stakes that are part of the MATCH Series – produced track records. One of those track records – Cordmaker's 1:40.45 for 1 1/16 miles – lasted all of about 49 minutes, as two races later,… Continue reading →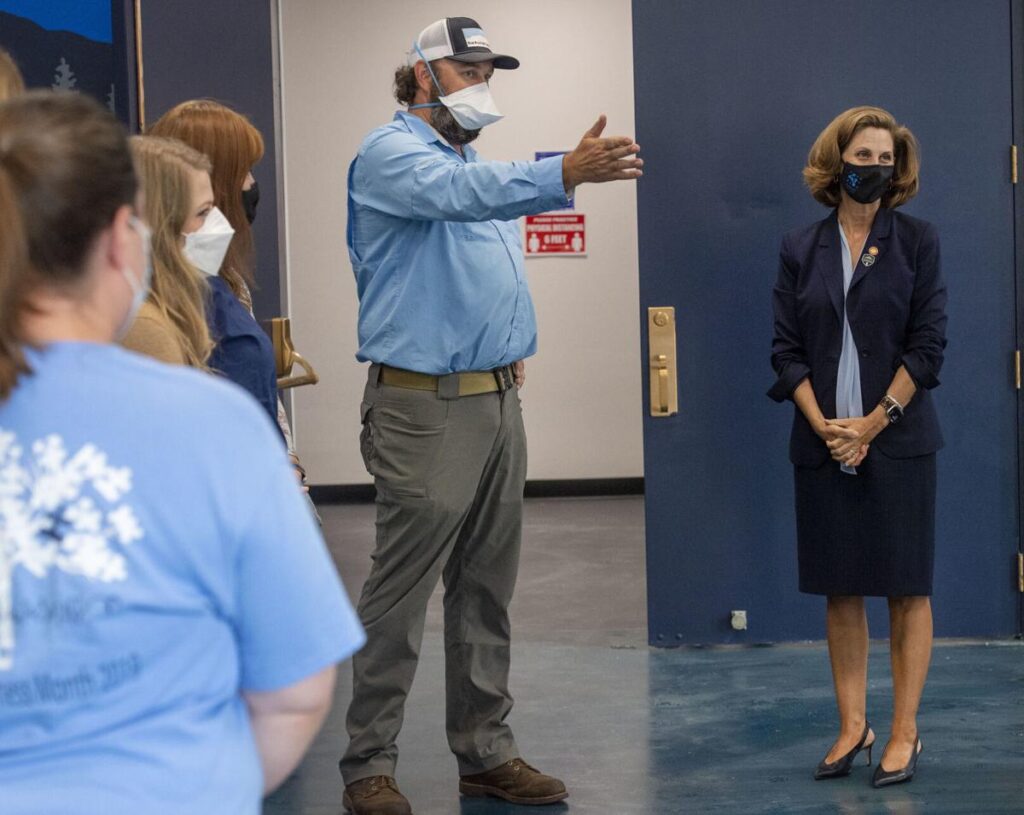 David Crigger | Bristol Herald Courier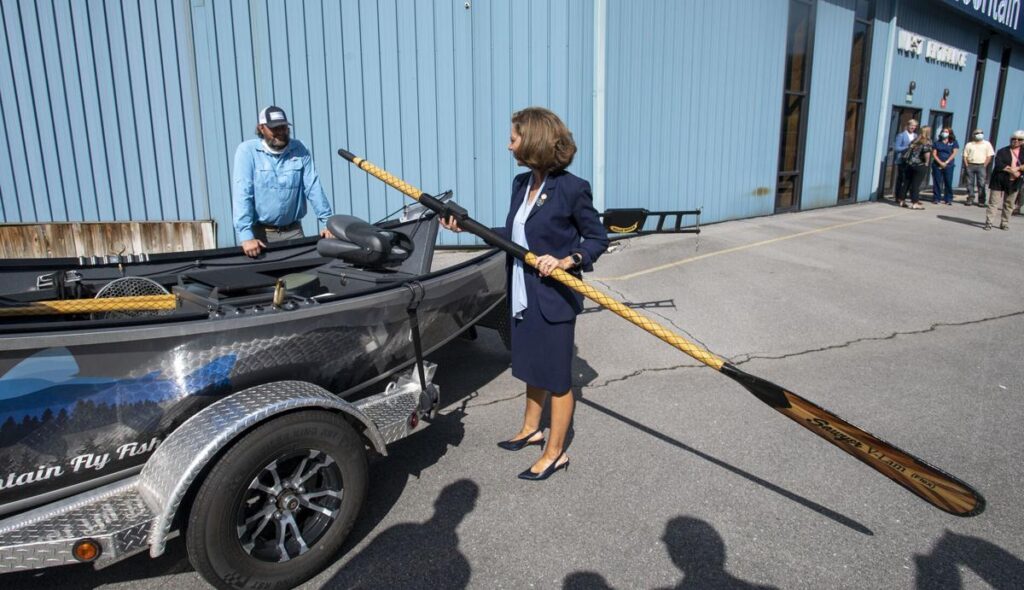 AUGUST 18, 2021 – Strong fields have been assembled for the four Mid-Atlantic Thoroughbred Championships Series (MATCH) Monday, Aug. 23, at Colonial Downs, which returns to the series for the first time since 2001.The Virginia track will host four $100,000 stakes in each MATCH Series division for 2021: the Chesapeake (3-Year-Olds and Up Sprint—Dirt), Seeking the Pearl (Filly and Mare Sprint—Dirt), Victory Gallop (3-Year-Olds and Up Long—Dirt) and Love Sign (Filly and Mare Long—Dirt). First post time for the pari-mutuel… Continue reading →
When Colonial Downs ushered in thoroughbred racing in 1997, every race during that first meet was held on dirt since the track's signature Secretariat Turf Course was not yet ready for use.
A year later, Penny Chenery cut a ceremonial ribbon to inaugurate the 180-foot wide grass surface and since then, Colonial Downs has been synonymous with turf racing. The track generally hosts 80% of its races over the massive oval which is 1 1/8 miles around at its outermost… Continue reading →
Ticketing is now open for the upcoming Secretariat Day at the Races , Monday August 30 at Colonial Downs racetrack!
Join Kate Tweedy, Leeanne Ladin, Jocelyn Russell and the Secretariat.com team on for all the action taking place at the track in New Kent, Virginia. Big Red fans near and far are invited to join this festive gathering for an exploratory conversation to commemorate Secretariat with his own bronze statue in Virginia, his birth state.
The race was one of three turf sprint stakes on the card that included the Hickory Tree for 2-year-olds — also Virginia restricted — and the Da Hoss, which was postponed from last Monday due to a thunderstorm.
Cavalier Cupid won a maiden special weight opening… Continue reading →
Horse owner and equine veterinarian Dr. Doug Daniels has been elected president of the National Horsemen's Benevolent & Protective Association, which represents thoroughbred racing owners and trainers through affiliates in a number of states.
Daniels, who was unopposed for the National HBPA presidency, has been vice president of the Virginia HBPA and a member of the National HBPA's executive committee since 2019. He succeeds Leroy Gessmann, who had been president since 2015. In addition to his own Virginia Equine PLLC… Continue reading →
The 30-year-old rider had been winless in 27 U.S. starts until the ninth on Wednesday when she piloted Leanne Hester's homebred Tempting Moment… Continue reading →
"We would like to thank the horsemen, our fans on and off site and our team for… Continue reading →