When Anne Tucker's prize horse Boltin Out won the Punch Line Stakes, two allowance races and Horse of the Meet honors at the 2013 Colonial Downs thoroughbred season — it's final one before a six year hiatus — it provided an exclamation point to a 15-plus year legacy as a breeder/owner.
Based at her Bowles Knob Farm in Western Hanover County, Tucker estimates she bred 30 or 40 horses over the years once she retired in 1996 from a career… Continue reading →
For over eight decades, the Montpelier Races have been a staple on the National Steeplechase Association's (NSA) annual calendar. Held at the lifelong home of James Madison, fourth President of the U.S., the 86th running is scheduled to take place this coming November 7. The property, located four miles west of the Town of Orange in the Piedmont district, has evolved from plantation to 20th-century horse farm to historic landmark.
In 1901, William duPont purchased the Montpelier Estate and along… Continue reading →
The following appeared in The Paulick Report May 5.
The Small Business Administration (SBA) has reopened the application process for the Economic Injury Disaster Loan (EIDL)-COVID-19 related assistance program after a short delay. Farms with fewer than 500 employees whose primary activity is breeding horses may now apply for these loans offered to businesses that have suffered economic hardship as a result of the coronavirus pandemic.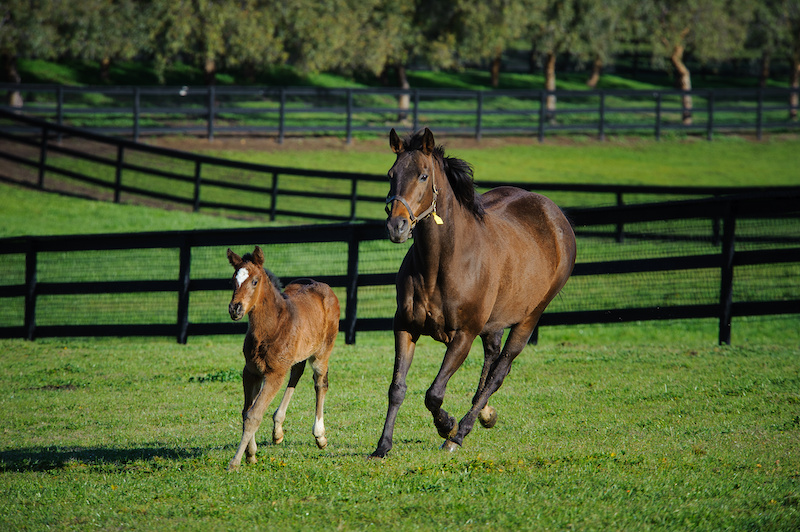 "This is welcome news and a terrific opportunity for horse farms that are currently… Continue reading →
Here's a look back at the March 30 controlled burn of the Secretariat Turf Course at Colonial Downs (4 pictures), followed by a comparison peek at the course a little over a month later on May 4.

All businesses are feeling economic hardship right now, and horse owners are no exception. Congress and the Trump Administration have provided several mechanisms to keep businesses afloat and provide some financial relief. Every business and every financial situation is unique, however, so it is critical that you have a conversation with your tax or financial advisor to ensure that you are accessing all the benefits to which you are entitled under the new law.
1. Tax Benefits. Owners may be… Continue reading →
The Covid-19 pandemic has played havoc with events around the globe, and Virginia's spring horse racing season has been no exception as postponements and cancellations have dotted the spring calendar. Virginia's oldest steeplechase meet — the Middleburg Spring Races — was set to have its 100th running April 18 at picturesque Glenwood Park. Due to the pandemic, the meet date has changed twice and is now scheduled for Saturday June 13, although the event could hinge on what virus-related Executive… Continue reading →
Stall applications for the 2020 Colonial Downs summer season are now available for download at colonialdowns.com and vabred.org plus, the Colonial condition book will be released shortly. This year's meet is scheduled to run July 23 – August 29. With a virtual running of the Kentucky Derby set for Saturday May 2 and an actual Arkansas Derby — in two $500,000 divisions — set for the same day, the time seems right to take a look back at the Colonial… Continue reading →
In pari-mutuel wagering, 80% of a wagering pool (on average) is paid back to bettors while the remaining 20% is considered "takeout". The takeout rate is the percentage of each wagering pool that is withheld by the track. This money is used to pay for many things including purses for races, for operating the facility and for profit to the track owner. Takeout is necessary in order to put on the show.
In Virginia, three other important industry entities receive… Continue reading →
The recent Covid-19 pandemic certainly took its toll on the early spring Point-to-Point and sanctioned steeplechase meets scheduled in March, April and May, but as talk heats up about re-entry into a "new normal", light can be seen at the end of the tunnel. Plenty of equine racing action is scheduled in the Commonwealth beginning in June and extending all the way through November. Whether we are able to run our scheduled races  will depend how quickly Governor Northam… Continue reading →
The following appeared on The Racing Biz website.
Fasig-Tipton will offer online bidding at all its future live auctions, the company announced today. The platform will be available for Fasig-Tipton's next scheduled auction, the Midlantic Two-Year-Olds in Training Sale, to be held June 29-30 in Timonium, Maryland.
"The addition of online bidding to our live auctions is a service we are pleased to offer," said Fasig-Tipton President Boyd Browning. "At no other time has this service been more crucial or… Continue reading →