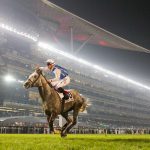 This Saturday, March 30th, the four Virginia Bets OTBs will offer simulcast wagering on a trio of powerhouse stakes races from Meydan Racecourse in Dubai. The OTB lineup that day already includes stakes filled cards at Gulfstream (Florida Derby Day) and Santa Anita (Beholder Stakes Day).
Off Track Betting Centers are located at Ponies & Pints (Richmond), Breakers Sports Grille (Henrico), Buckets Bar & Grill (Chesapeake) and The Windmill OTB Spprts Grill (Collinsville/Martinsville). A complete list with addresses and phone… Continue reading →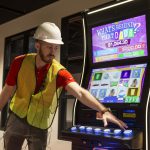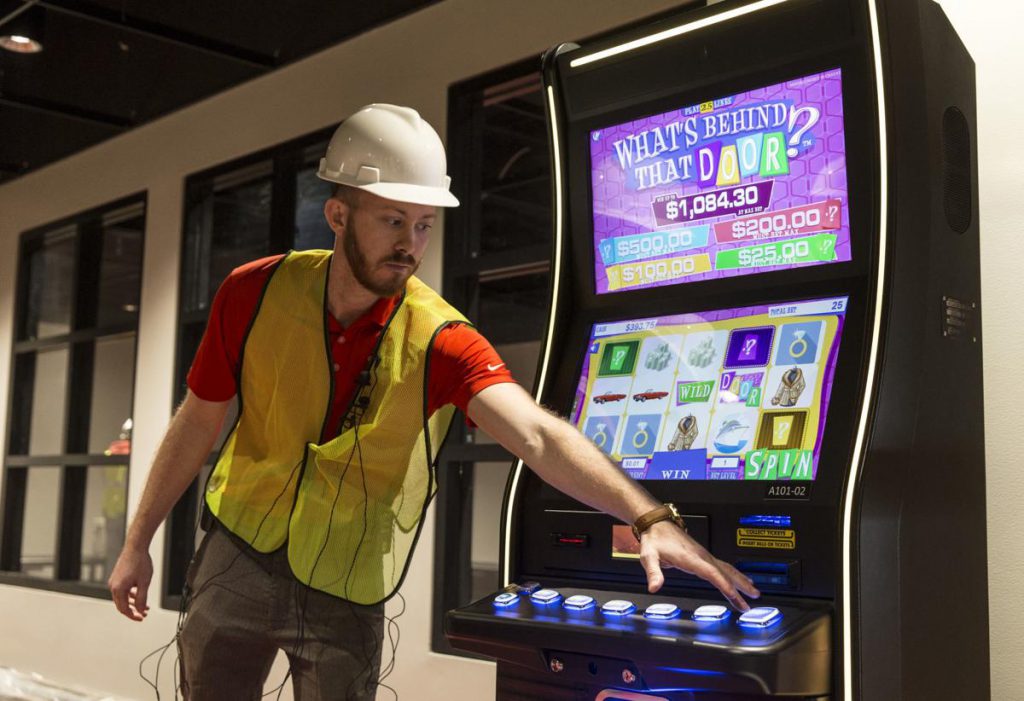 The following appeared on richmond.com March 26th and was written by Graham Moomaw.
NEW KENT — Fur coats, piles of cash, convertibles, yachts and diamond rings spun across the gambling machine's screen. But the horses were optional.
The first shipments of historical horse racing terminals were scheduled to be delivered Monday at Colonial Downs, about… Continue reading →
The spring Point-to-Point season got under way March 16th at the Airlie Resort, which played host to the Warrenton Hunt Point-to-Point Races on a delightful spring afternoon.
Ten races were contested including a side saddle race and a Virginia-bred or sired flat event. It also marked the debut of the Virginia Equine Alliance's "Point-to-Points Pay" starter reward bonus program.
Secretariat Heritage Center Launched to Establish Secretariat's Birthplace as National Tourism Destination
The Secretariat Heritage Center, a new 501c3 organization, has been formed to celebrate the legacy of Secretariat and Meadow Stable at The Meadow Event Park. The non-profit has plans to elevate the current Secretariat tour program and its existing historic assets to a national heritage tourism destination and educational center.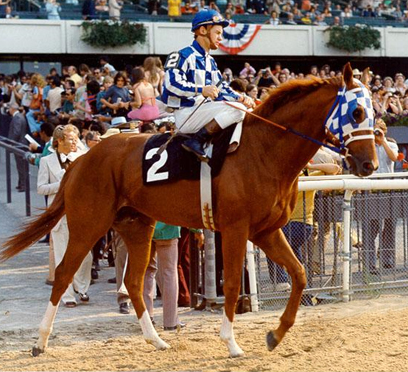 Secretariat, acclaimed as the greatest race horse in America's history, was born at The Meadow in Caroline County… Continue reading →
The remodeled and reinvigorated Colonial Downs will open its 15-date meet on Thursday, Aug. 8, and will race on a three-day-a-week schedule through Saturday, Sept. 7. Racing will be on Thursdays, Fridays, and Saturdays with the exception of Labor Day week, when the schedule will be Monday (Labor Day), Friday, and Saturday.
Steeplechase racing, a longtime Virginia tradition, will be a regular feature at Colonial Downs when the New Kent County track presents its inaugural meet under new ownership and… Continue reading →
CHESAPEAKE, Va. (WAVY) — 120 new jobs and millions in tax revenues for Chesapeake, those are the numbers expected for a new Rosie's gaming establishment proposed in the city, one of several in the works to support the return of the Colonial Downs racetrack in New Kent County.
The site is located at Battlefield Blvd and I-64. It's easy to get to and easy to leave.
The potential Chesapeake site follows a Hampton groundbreaking on February 11 for another of… Continue reading →
After a one-week hiatus, Off to the Races on The Racing Biz Radio Network returned to the airwaves on Saturday, March 9th at 10:00 a.m.
The show featured newly minted Virginia Racing Commissioner Stephanie Nixon, a long time trainer at Colonial Downs, to discuss the most recent developments in the Commonwealth. Also participating in the program was Tim Ritvo, chief operating officer of The Stronach Group, which owns the Maryland Jockey Club He discussed the future of Maryland racing and… Continue reading →
The following appeared in The Paulick Report March 4th.
The Colonial Downs Group today announced that it has tapped Allison De Luca to serve as racing secretary. De Luca comes to Colonial Downs Group from Tampa Bay Downs in Tampa, Fla., where she has served as racing secretary since 2006. A graduate of the Race Track Industry Program at the University of Arizona, De Luca has been involved in the horse racing industry in official capacities at racing jurisdictions in… Continue reading →
A total of 25 Virginia-Certified horses provided their respective owners with a 25% bonus from victories in January and February!
Horses who complete a six month residency at a Virginia farm prior to December 31st of its two-year-old year are eligible for the bonus when they win in the Mid-Atlantic region. Ten of those 25 wins came at Laurel including Sip… Continue reading →
This Saturday, March 9th, is the biggest race day of 2019 so far! Horseplayers will be treated to four major Derby prep races along with a pair of Grade I stakes — the Santa Anita Handicap and Frank Kilroe Mile.
To top it off, the Off Track Betting Center at Breakers Sports Grille in Richmond will play host to a free handicapping contest with $1,000 in cash prizes! To participate, just stop by Breakers between 11 AM – 3 PM… Continue reading →