The following appeared in The Paulick Report September 12th.
Melinda Golden of Hancock, Md., has owned horses since 1969 but has never had as much fun as she's currently enjoying with her homebred filly Parisian Diva.
The 3-year-old West Virginia-bred by Freedom Child out of Paris Heiress, by Wildcat Heir, has won seven races from 11 starts with three seconds and a third for earnings of $191,845.
On top of that, she's won $36,700 from the Virginia Thoroughbred Association's Virginia-Certified Program.
"It's been wonderful," she said of the program that she first learned about reading the Mid-Atlantic Thoroughbred magazine. "My filly was on a farm in West Virginia with no other babies around, and I thought, this baby needs to be in a field with other babies, run around with them, learn to push her way into the feed tub, things like that. They are social animals."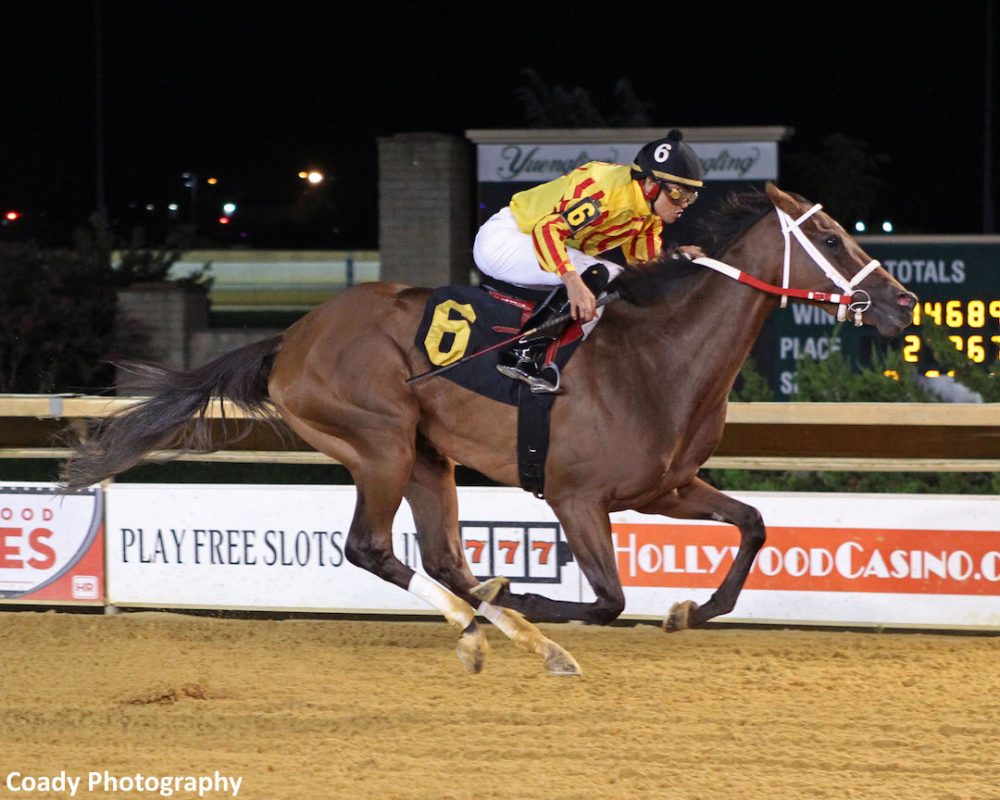 Golden called Brooke Royster at Chance Farm in Gordonsville, Va., and arranged to send the filly there. She spent eight months at Chance Farm (one of more than 125 farms and training centers certified for the program), more than the six-month requirement before the end of a horse's 2-year-old year, and was registered in the Virginia-Certified Program. Then it was off to the races with trainer Stacey Viands.
Parisian Diva won her debut at Charles Town by 7 ¼ lengths last Sept. 8 in a harbinger of things to come. After a second- and third-place finish in a pair of stakes at the West Virginia track, the little bay filly (Golden says she weighs in at just 954 pounds) ended her 2-year-old campaign with a victory in the Eleanor Casey Memorial Stakes at Charles Town.
After a winter break, Parisian Diva returned to the races at three and has won five of seven, including two stakes at Charles Town. In her only racing venture outside of West Virginia, Golden's filly was a closing second to odds-on favorite Please Flatter Me in the Alma North Stakes at Laurel Park in Maryland on June 16. With each victory, checks from the VTA arrive like clockwork at the end of the month.
"It's just lovely to have that money coming in," Golden said.
Next up for her star filly is the $300,000 Charles Town Oaks on Sept. 21. The Grade 3 race usually attracts top-class fillies from around the country.
"I may be embarrassed, but I think she deserves a chance," Golden said.
In the meantime she has two other West Virginia-bred "divas," Bronze Diva and Magician's Diva, who are 2-year-olds and registered in Virginia's program. Golden is hoping a yearling full brother to Parisian Diva can follow in her older sibling's footsteps.
"I have had offers that were fairly substantial (to buy Parisian Diva), and I didn't take the money," Golden said. "I'm just having too much fun."