Two Notch Road and Rose Brier successfully defended their 2014 titles in Saturday's $300,000 Virginia-bred Stakes Extravaganza at Laurel Park which featured five $60,000 stakes. The former captured a one length score in the Punch Line Stakes while the latter won by two lengths in the Bert Allen Stakes. Interestingly, the same jockeys that guided both to stakes wins in the 2014 editions were atop in the 2015 stakes — Julian Pimentel with Two Notch… Continue reading →
Complete St. came from mid-pack and swept by the front runners in deep stretch to kick off Virginia-bred Stakes Day at Laurel Park Saturday afternoon (Sept. 26) with a victory in the $60,000 Brookemeade.  Fittingly, jockey Horacio Karamanos, leading all time rider at Colonial Downs, guided the effort atop the winner for trainer Lilith Boucher. "We're having a nice run with Virginia-breds this week," said husband Richard Boucher. The Boucher stable finished one-two last Sunday in… Continue reading →
(Warrenton, VA — 9/25/2015) —- Fields have been drawn and are now set for Saturday's Virginia-bred Stakes Extravaganza at Laurel Park. The $300,000 event features five Virginia-bred stakes that each carry a $60,000 purse along with the 11th running of the Grade III, $150,000 Commonwealth Oaks presented by the Virginia Equine Alliance.
2014 Punch Line champ Two Notch Road returns Saturday to defend his title as he squares off against nine other turf sprinters in the… Continue reading →
Friday is the next to last session for the Keeneland September yearling sales. All three Virginia breds to go through the sale Friday are bred by William Backer's Smitten Farm.
Saturday's feature at Laurel, the Grade 3 Commonwealth Oaks has attracted a full field of 12 fillies. The Oaks headlines a card that includes 6 stakes sponsored by the Virginia Equine Alliance.  Click here for the Commonwealth Oaks preview.
Todd Mostuller bought the above Wolver Hill bred Tapizar filly for $60,000 yesterday at Keeneland.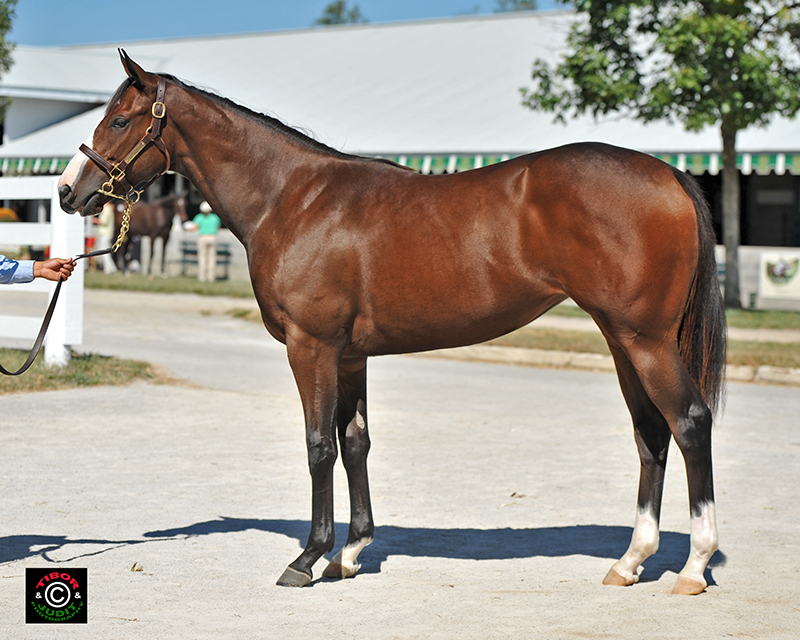 This Audley bred, Exchange Rate filly out of Midtown Miss sells today.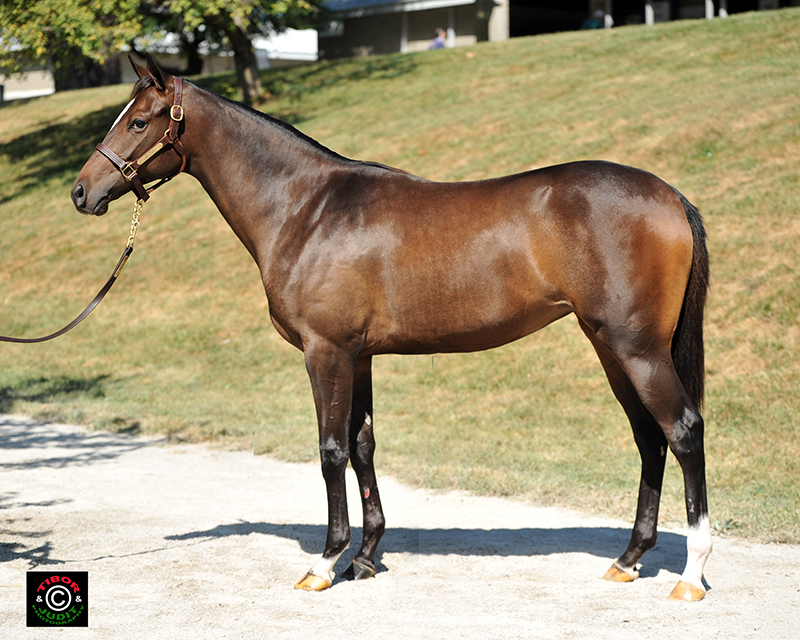 Also selling today are the above Sky Mesa filly out of Misty Rain bred by Chance Farm and a Morgan's Ford bred
City Zip Colt out of Thor's Daughter. He was purchased as  weanling by McMahon & Hill Bloodstock for $75,000.
The draw for Saturday's (Sept. 26) Virginia-bred Stakes Day at Laurel is Wednesday September 23rd. A total of five $60,000 stakes will be contested for a combined $300,000 in purses, along with the $150,000 Commonwealth Oaks (Gr. III), presented by the Virginia Equine Alliance. This is the second straight year the state-bred stakes bonanza has been held at Laurel.
A total of 149 horses have nominated for the five and another 43 have done so for the… Continue reading →
The above Lemon Drop Kid colt was bred by Smitten Farm and sold to Steve Dowoskin for $75,000 on Saturday.
Mr. & Mrs. J. S. Moss purchased the above Mizzen Mast colt for $90,000 on Sunday. The colt was bred
by Morgan'sFord Farm and was
the reserve grand champion of the September 5th Virginia Breeder's Fund Yearling Futurity.
(The Plains, VA — 9/20/2015) —- Rider Jack Doyle guided a pair of winners for trainer Elizabeth Voss in Sunday's co-featured $30,000 allowance races at Great Meadow, as the inaugural running of Virginia Downs made its debut. A total of 55 horses competed in six turf races, all presented by the Virginia Equine Alliance.
Doyle, who spent the last eight years competing in England, scored with Swoop,… Continue reading →