The Covid-19 pandemic has played havoc with events around the globe, and Virginia's spring horse racing season has been no exception as postponements and cancellations have dotted the spring calendar. Virginia's oldest steeplechase meet — the Middleburg Spring Races — was set to have its 100th running April 18 at picturesque Glenwood Park. Due to the pandemic, the meet date has changed twice and is now scheduled for Saturday June 13, although the event could hinge on what virus-related Executive… Continue reading →
Stall applications for the 2020 Colonial Downs summer season are now available for download at colonialdowns.com and vabred.org plus, the Colonial condition book will be released shortly. This year's meet is scheduled to run July 23 – August 29. With a virtual running of the Kentucky Derby set for Saturday May 2 and an actual Arkansas Derby — in two $500,000 divisions — set for the same day, the time seems right to take a look back at the Colonial… Continue reading →
In pari-mutuel wagering, 80% of a wagering pool (on average) is paid back to bettors while the remaining 20% is considered "takeout". The takeout rate is the percentage of each wagering pool that is withheld by the track. This money is used to pay for many things including purses for races, for operating the facility and for profit to the track owner. Takeout is necessary in order to put on the show.
In Virginia, three other important industry entities receive… Continue reading →
The recent Covid-19 pandemic certainly took its toll on the early spring Point-to-Point and sanctioned steeplechase meets scheduled in March, April and May, but as talk heats up about re-entry into a "new normal", light can be seen at the end of the tunnel. Plenty of equine racing action is scheduled in the Commonwealth beginning in June and extending all the way through November. Whether we are able to run our scheduled races  will depend how quickly Governor Northam… Continue reading →
The following appeared on The Racing Biz website.
Fasig-Tipton will offer online bidding at all its future live auctions, the company announced today. The platform will be available for Fasig-Tipton's next scheduled auction, the Midlantic Two-Year-Olds in Training Sale, to be held June 29-30 in Timonium, Maryland.
"The addition of online bidding to our live auctions is a service we are pleased to offer," said Fasig-Tipton President Boyd Browning. "At no other time has this service been more crucial or… Continue reading →
While tracks, OTBs and locally — Rosie's Gaming Emporiums — began shutting down throughout the month of March, Virginia-based horseplayers had only one wagering option left as effects from Covid-19 took a toll on the sport. Four on-line betting partner companies continued to operate and display available product, which diminished greatly though, as March rolled into April.
Despite less tracks to wager of late, first quarter handle from the four combined is up 9.3% over the same three month period… Continue reading →
Powhatan Plantation in King George is one of many Virginia farms/training centers that is wrapping their arms around the Virginia Thoroughbred Association (VTA) and Virginia Harness Horse Association (VHHA) Certified Residency bonus initiative programs, which bring young horses into the state to be raised for a six month period of time before they begin racing.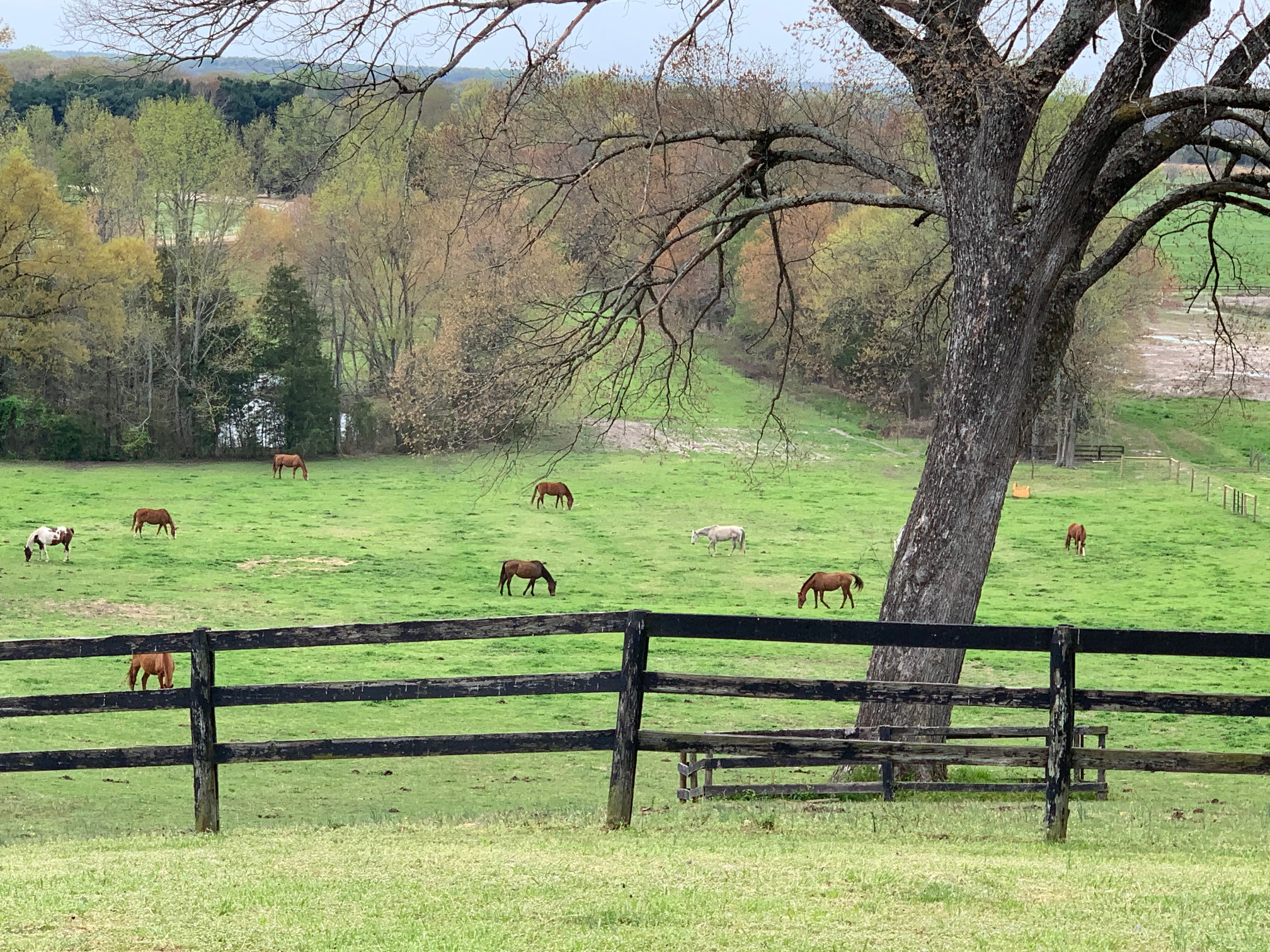 Located 16 miles east of Fredericksburg and three miles west of Route 301, Powhatan is a 1,000 acre farm that was built in 1829. The… Continue reading →
For the past two-weeks, a different Virginia Breeders Awards winner has been announced through this website and via the VTA's facebook page.  To access the other award winning announcements, scroll back thru the "News" archive. The award recipients were to be recognized during a reception Friday June 19 at Great Meadow. Due to the Covid-19 restrictions, the awards' reception has been postponed. A new date will be announced as soon as we have the okay to reschedule.
The final… Continue reading →
The following appeared on the website www.nationalsteeplechase.com April 8 and is a letter from NSA President Dr. Al Griffin
Dear Steeplechase Family,
The members of the National Steeplechase Association Board of Directors and I hope that you are safe and well in these most difficult of times. None of us have experienced anything like this coronavirus pandemic in our lifetimes. We have all been affected in so many ways by this global crisis. We are small business owners, horse owners,… Continue reading →
The following speared on the MATCH Series website on April 8, 2020. It was written by Tom LaMarra. Colonial Downs had been scheduled to host a round of five $100,000 MATCH Series stakes races on Saturday August 15. 
The partners in the highly acclaimed Mid-Atlantic Thoroughbred Championships Series (MATCH), during an April 7 meeting, agreed to cancel the 2020 edition of the Series given the ongoing uncertainty of racing schedules and concerns about available purse money in light of… Continue reading →