The annual Virginia Thoroughbred Association Yearling Futurity took place September 8th at the Warrenton Horse Show Grounds under clear skies, comfortable temperatures and $35,000 in prize money on the line.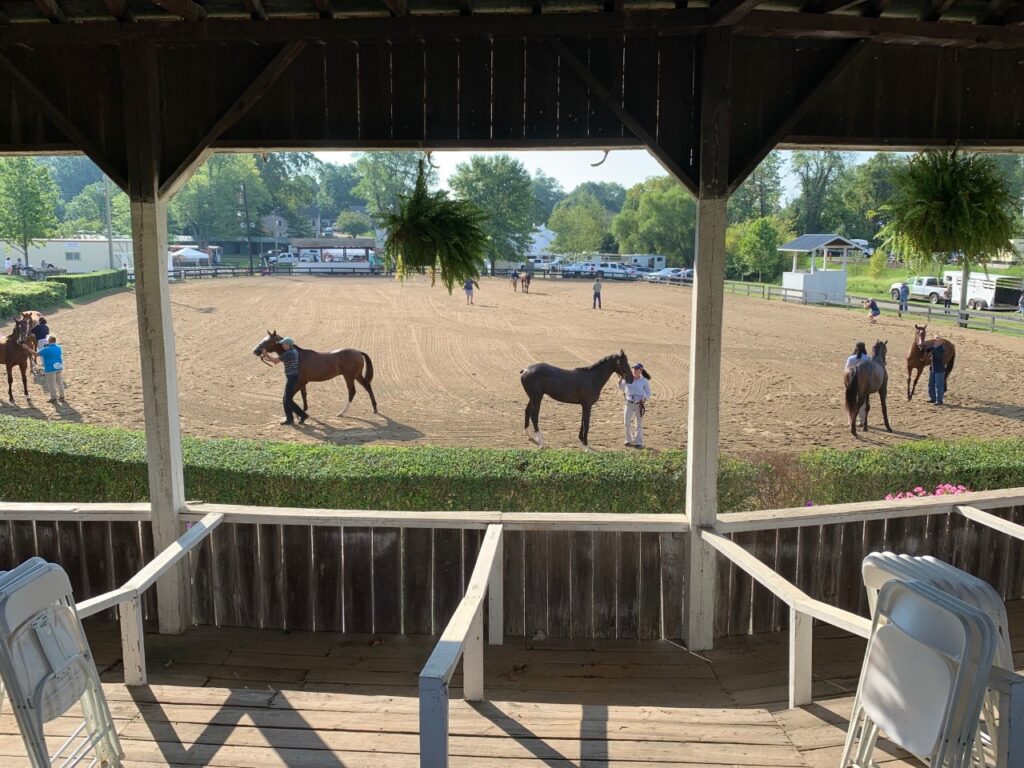 Four divisions were contested — Virginia-bred/sired colts/gelding and fillies, and Virginia-certified colts/geldings and fillies — and the top two finishers from each returned to compete for Grand Champion and Reserve Champion honors.
Congratulations to Djuric Sporthorses LLC, Anna M. Simms DVM and Patrick Nuesch's bay Certified filly by Outwork, who took Grand Champion honors shortly after winning the Certified-Fillies category, final class of the morning's festivities. The victorious filly is out of Tanguerray by Good Journey.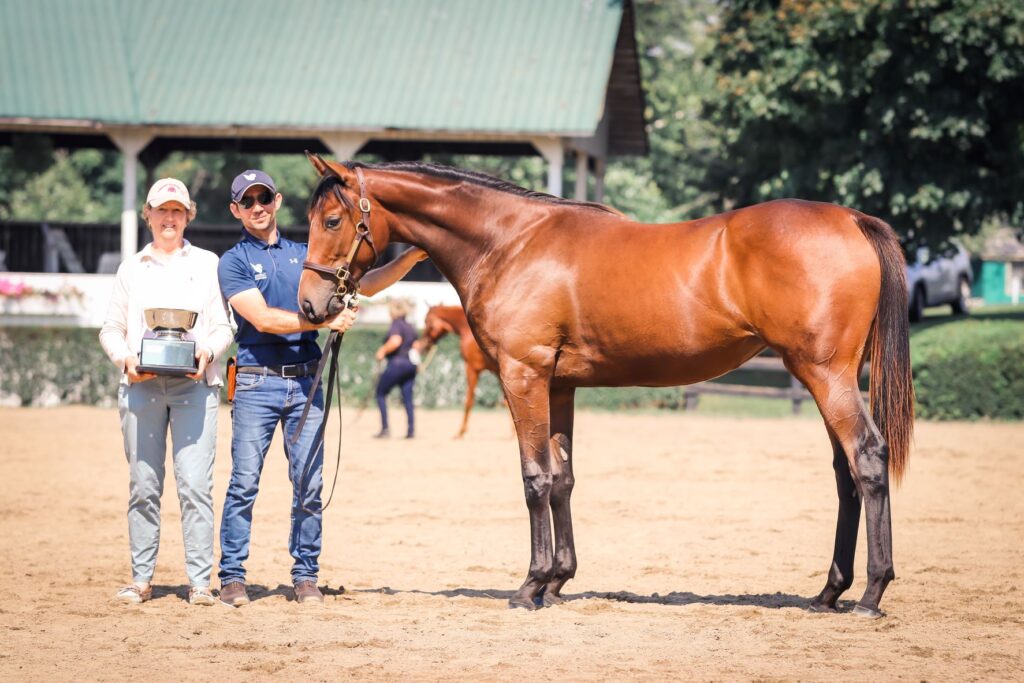 Reserve Champion title went to breeder/owner Susan Cooney's unnamed colt by Mucho Macho Man out of Leva Mae by Emancipator, who kicked things off earlier by winning the Virginia-bred/sired colt/gelding class.
Runner-up in the colt/gelding category was My Friend Paddy, a bay colt by Friend or Foe out of Banco Banner by Parker's Storm Cat bred and owned by Renee Bourke. Quest Realty and Daniel Wukich's grey colt Here's Liam took third. He is by Liam's Map out of Stay Here by Dehere.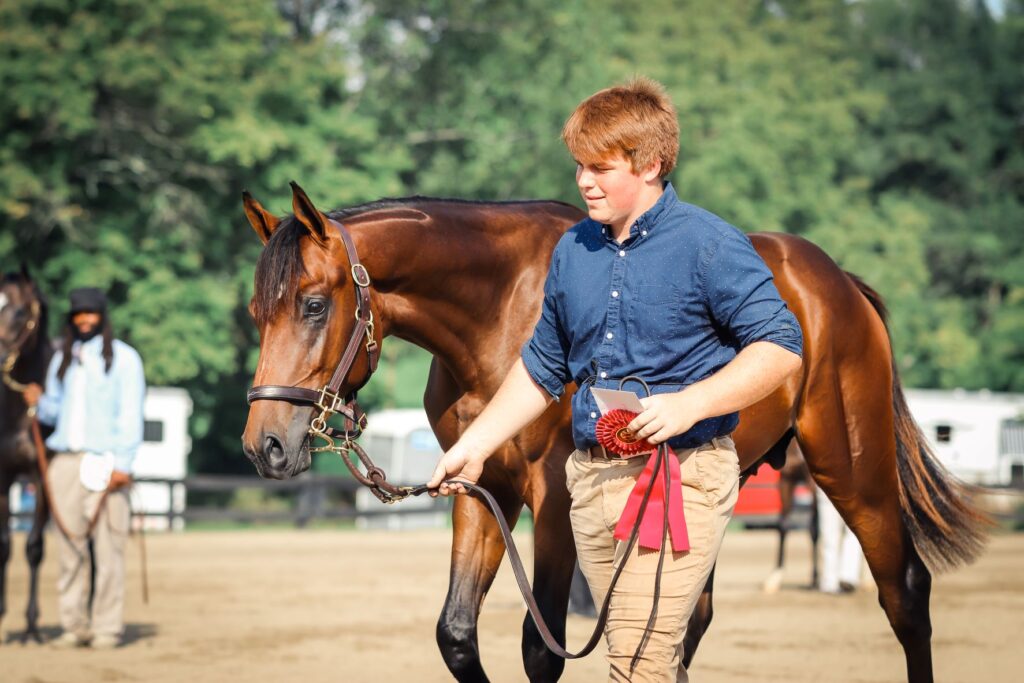 Phyllis Jones' chestnut Friendly Teller prevailed in the Virginia-bred/sired fillies division. She is by Friend or For out of Money Chaser by Central Banker. A grey filly by Cross Traffic finished second. Owned by Pat Ramey and Macie Szwarc, the runner-up is out of the Great Notion mare, Happiest Ending. An unnamed bay filly owned and bred by Morgan's Ford Farm took third. She is by Midnight Lute out of Skipalong by Include.
Joan Fontana's dark bay by Great Notion was awarded blue ribbon in the Virginia-Certified colt/gelding class. The winner is out of the Broken Vow mare, Perfect Cocktail. Quest Realty and Daniel Wukich's bay colt by The Factor was runner-up (Moon Stepper- Lo Bucker) and bay colt Shade Tree Corner, owned by Tim Hulings and Analia Larossa finished third (Friesan Fire – Birch Circuit – Jiggs Coz).