The following appeared in bloodhorse.com May 29. Extravagant Kid is owned by Virginia businessman David Ross, who is President of the Virginia Horsemen's Benevolent & Protective Association (HBPA). Ross claimed the horse for $75,000 in January, 2018. Since then, Extravagant Kid has won $561,925 in purse monies. 
The Kiss the Kid gelding outran fellow stakes winners Leinster and Wellabled.
By Byron King
Extravagant Kid didn't have the Breeders' Cup experience of some of his rivals in the eighth race… Continue reading →
The following appeared in The Racing Biz May 29 and was written by Nick Hahn.
While public attention has centered on racetracks that ought to be open but aren't, Colonial Downs's July 23 opening is fast approaching, too, and Virginia horsemen are awaiting Governor Ralph Northam's green light to return live racing this summer.
Racing officials are looking to provide an encore to last year's successful return of live thoroughbred racing in Virginia with the reopening of Colonial Downs. As… Continue reading →
NSA Official Notices Friday, May 29, 2020 
NSA Spring Race Schedule: Please see the attached conditions for the Middleburg Spring Races and the Virginia Gold Cup. Both the Middleburg Spring Races and the Virginia Gold Cup will be run under NSA Rules and will be held without spectators. An NSA license is the only requirement to participate at these race meets.
The specific protocols for participants at both the Middleburg Spring Races and the Virginia Gold Cup will be… Continue reading →
The following appeared in bloodhorse.com May 28 and was written by Meredith Daugherty. 
In a May 28 meeting of the Maryland Racing Commission, members unanimously approved the decision to open Laurel Park to resume live racing beginning May 30. Simulcast, intertrack, and common pool wagering are approved to begin as early as May 29.
The Laurel Park summer meet will encompass 28 days of racing starting May 30 and ending Aug. 22. Racing will be held on a Friday… Continue reading →
The following article appeared on richmond.com May 20 and was written by Michael Martz. 
Colonial Downs Group is ready to enter the starting gate for reopening Rosie's Gaming Emporiums in Richmond and three other Virginia localities, but it plans to run a much different business than before the coronavirus pandemic shut down gaming and other recreational venues.
People will be "invited" to make reservations to visit Rosie's locations in South Richmond, New Kent and Roanoke counties, and Hampton, under… Continue reading →
There may not be any fans trackside, but mainstay ovals like Gulfstream Park, Tampa Bay Downs and Oaklawn that host late winter/early spring meets have been posting record betting handles the past two months solely from on line wagering. Fonner Park and Will Rogers Downs — lesser known tracks to east coast players — have experienced similar record shattering marks.
Despite the lack of U.S. horse racing product available to wager due to the covid-19 pandemic, a large audience has… Continue reading →
The following appeared in bloodhorse.com May 17 and was written by Meredith Daugherty. Bellafina, who won the Desert Stormer Stakes, earned Top Virginia-Owned Horse honors in 2019. The Kentucky-bred filly is co-owned by Virginia businessman Kaleem Shah who previously won this category in 2015 with Dortmund. Bellafina bankrolled $858,725 last year from a stellar campaign that included a three stakes wins at Santa Anita — the Grade 2 Santa Ynez and Las Virgenes, and the Grade I Santa Anita Oaks.… Continue reading →
When Anne Tucker's prize horse Boltin Out won the Punch Line Stakes, two allowance races and Horse of the Meet honors at the 2013 Colonial Downs thoroughbred season — it's final one before a six year hiatus — it provided an exclamation point to a 15-plus year legacy as a breeder/owner.
Based at her Bowles Knob Farm in Western Hanover County, Tucker estimates she bred 30 or 40 horses over the years once she retired in 1996 from a career… Continue reading →
For over eight decades, the Montpelier Races have been a staple on the National Steeplechase Association's (NSA) annual calendar. Held at the lifelong home of James Madison, fourth President of the U.S., the 86th running is scheduled to take place this coming November 7. The property, located four miles west of the Town of Orange in the Piedmont district, has evolved from plantation to 20th-century horse farm to historic landmark.
In 1901, William duPont purchased the Montpelier Estate and along… Continue reading →
The following appeared in The Paulick Report May 5.
The Small Business Administration (SBA) has reopened the application process for the Economic Injury Disaster Loan (EIDL)-COVID-19 related assistance program after a short delay. Farms with fewer than 500 employees whose primary activity is breeding horses may now apply for these loans offered to businesses that have suffered economic hardship as a result of the coronavirus pandemic.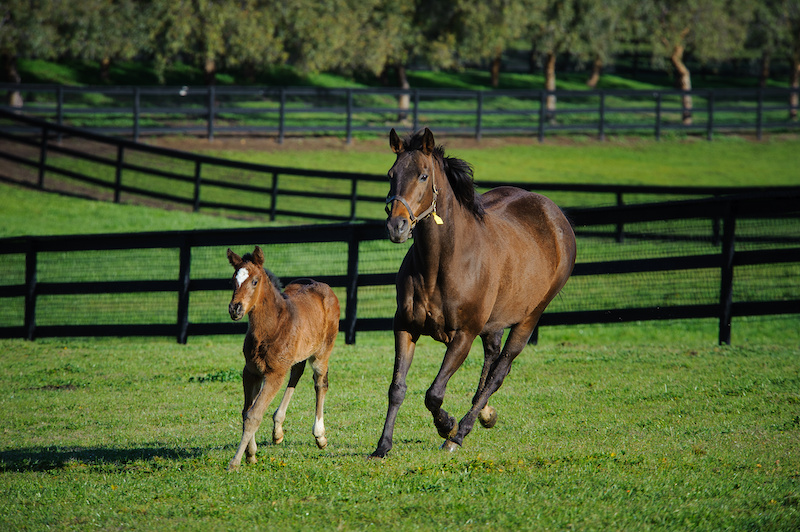 "This is welcome news and a terrific opportunity for horse farms that are currently… Continue reading →