A trio of Virginia-bred horses will compete in stakes races this weekend including the Champion Three-Year-Old Male of 2018, a sophomore filly seeking her third straight win, and a six-year-old horse looking to push his bankroll over the $500,000 mark.
Elusive Mischief, bred by Jim FitzGerald and Katie FitzGerald at their Chilly Bleak Farm in Marshall, comperes in Saturday's $120,000 Mighty Beau Overnight Stakes at Churchill. The now four-year-old Into Mischief colt has not raced since capturing the Punch Line… Continue reading →
The following appeared in Fauquier.com and was written by Jill Palmero.
The Colonial Downs Group has its sights set on Dumfries as one of two new locations for its next "Rosie's Gaming Emporium" brand of pari-mutuel betting parlors. But Dumfries voters will have the final say if the effort reaches the ballot this November.
The Colonial Downs Group, which is relaunching its New Kent County, Virginia, horse racing track this summer, announced Thursday that longtime Dumfries resident Linda Wilkins submitted… Continue reading →
The annual Virginia Yearling Futurity is scheduled for Sunday June 23rd at the Warrenton Horse Show Grounds and this year, Cary Frommer will be the judge! Here are details of Cary's career.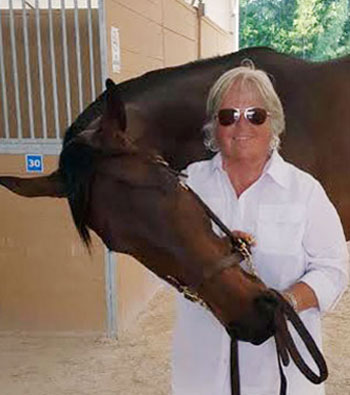 Cary Frommer has been involved in the Thoroughbred industry for more than 30 years. She has one son, Evan. Growing up as the daughter of an Army Officer, Cary traveled the world before settling in Aiken and working for some of the top trainers in the country including… Continue reading →
Led by the $250,000 Virginia Derby (G3), Colonial Downs today announced its 2019 stakes schedule for the 15-day race meeting, August 8 – September 7, which will include $1.8 million in stakes purses as flat racing returns to Virginia for the first time since 2013.
Through the investment of the Colonial Downs Group, Colonial Downs has been reestablished for the 2019 season. Located between Richmond and Williamsburg, Colonial Downs will offer daily purses averaging a minimum of $500,000, which will… Continue reading →
Three Virginia-bred and eight Virginia-Certified horses were sold at the recent record Breaking Fasig-Tipton Midlantic Sale at Timonium for two-year-olds in training. The two day event was held May 20th and 21st.
Hip 90, a Virginia-bred filly by Uncle Mo out of Claire's Song was purchased by Lothenbach Stables for $350,000. She was bred by Jim & Katie Fitzgerald of Chilly Bleak Farm in Marshall, and was consigned by Top Line Sales.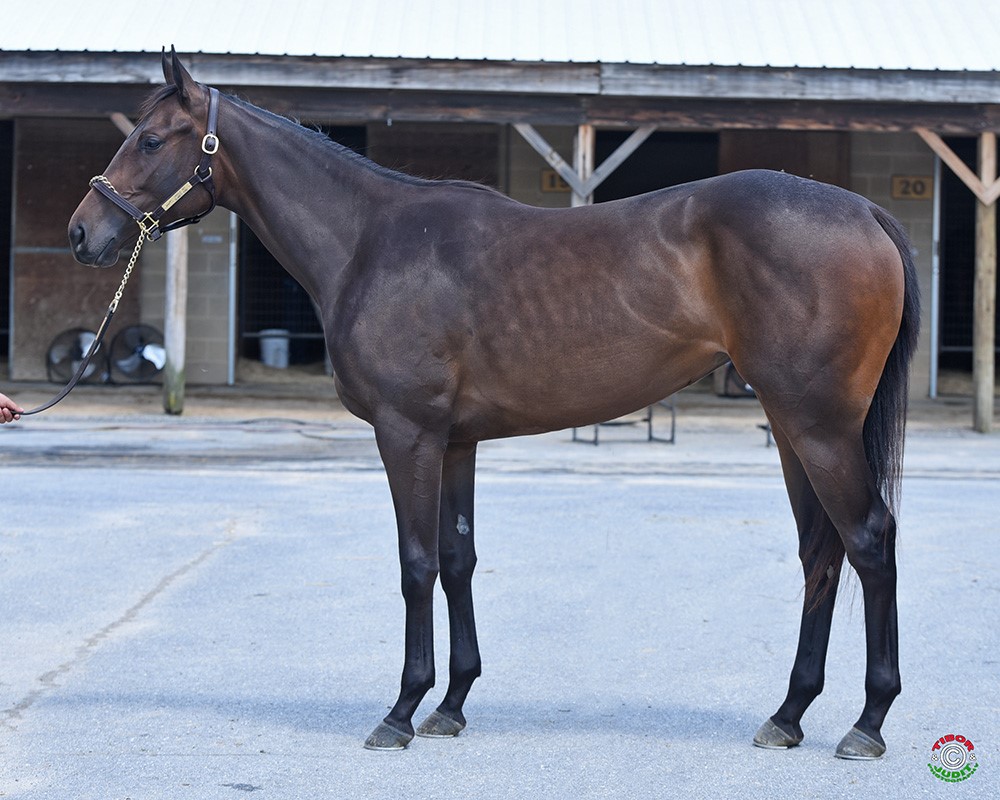 Hip 47, a Virginia-bred colt by Jump Start… Continue reading →
The Colonial Downs Group's request to obtain a license to operate Historical Horse Racing and live simulcast wagering at its next Rosie's Gaming Emporium site was approved today at the Virginia Racing Commission meeting.
The new Rosie's complex will be located in South Richmond at the site of a former Kmart building on Midlothian Turnpike. It is 120,000 square feet, will have 700 Historical Horse Racing  (HHR) terminals, a prominent OTB/live simulcast area, a dining area, large bar, both… Continue reading →
The following appeared in Thoroughbred Daily News May 21st.
TIMONIUM, MD – With a blockbuster final session, the Fasig-Tipton Midlantic 2-Year-Olds in Training Sale concluded Tuesday in Timonium with records in nearly every major category. A filly by Into Mischief caused the day's biggest fireworks when selling for $1.8 million to Michael Lund Petersen. The seven-figure price was the most ever paid for a horse in the Midlantic sales ring and bettered the previous mark of $1.5 million set in… Continue reading →
The following appeared in The Paulick Report May 21st.
Paul Fireman has seen good fortune in the Baltimore area, having sent Senior Investment to a third-place finish in the 2017 Preakness Stakes. He left his mark on the city's Thoroughbred industry again on Monday, buying a $500,000 Street Sense colt through trainer Kenny McPeek at the Fasig-Tipton Midlantic 2-Year-Olds In Training Sale.
The bay colt, who went through the ring as Hip 156, is out of the unplaced Forest… Continue reading →
The following appeared in Bloodhorse.com and was written by Meredith Daughtery. Catholic Boy is trained by native Virginian Jonathan Thomas, whose father John Dale Thomas is the Virginia Equine Alliance Track Superintendent.
Tucked safely away in his stall, insulated from Preakness Day crowds and the reverberating bass of infield celebrations, the only sounds Catholic Boy heard before his start in the May 18 $250,000 Dixie Stakes (G2T) were the quiet snaps of rubber bands as assistant trainer Melissa Cohen methodically braided… Continue reading →
The following appeared on Bloodhorse.com and was written by Ron Mitchell.
If there is a juvenile sale well positioned for a strong middle market, it's the Fasig-Tipton Midlantic 2-Year-Olds in Training Sale May 20-21 at the Maryland State Fairgrounds near Timonium, Md. 
Due to its central location near Baltimore, the Midlantic sale is convenient to a broader buyer base than is typically found at markets in Florida, Kentucky, or California. That, according to those involved in the process, and… Continue reading →