The following is a press release from Colonial Downs which followed the Virginia Racing Commission meeting December 19.
Richmond, VA – December 19, 2019 – Colonial Downs Group is pleased to announce the Virginia Racing Commission has approved 18 race dates in 2020 for Colonial Downs Racetrack. Racing will be conducted beginning July 23 and run through August 29 on Thursdays, Fridays and Saturdays with a scheduled post time of 5:30 pm.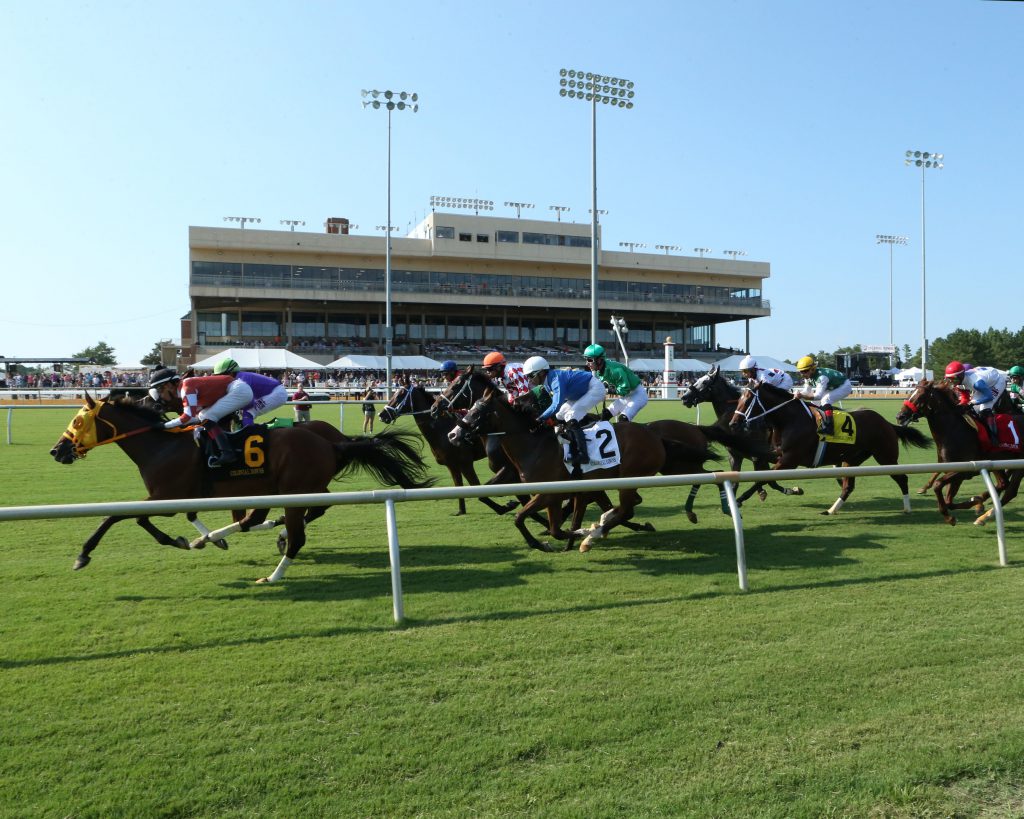 Colonial Downs will distribute $500,000 per day in purses and provide a lucrative series of state bred and certified races for the second straight year. The popular MATCH Series will be run at the New Kent track on August 15. The G-3 Virginia Derby will close out the race meet on August 29 along with the Virginia Oaks, Rosie's and Kitten's Joy Stakes. Four Wheel Drive won the inaugural running of the Rosie's Stakes and went on to capture the Breeders' Cup Juvenile Turf Sprint establishing himself as a contender for Eclipse Award honors.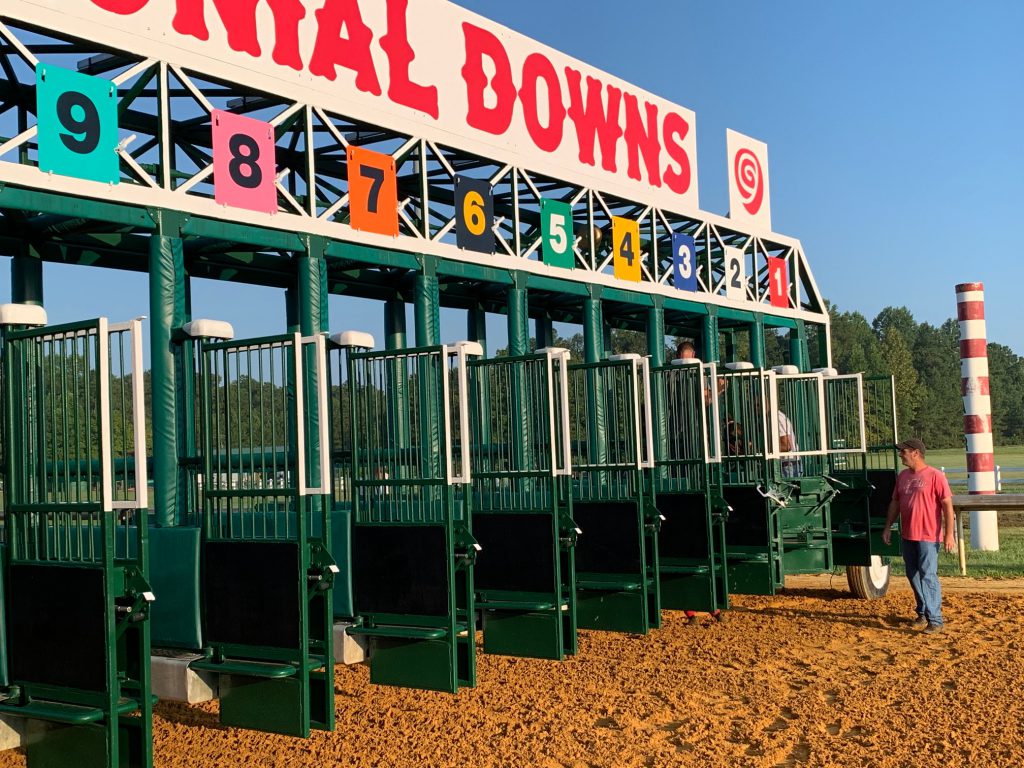 Frank Petramalo, Executive Director of the Virginia Horsemen's Benevolent and Protective Association (VHBPA) stated, "The horsemen look forward in 2020 to building on our successful 2019 race meet. The renowned Secretariat turf course and highly praised mile and a quarter dirt track along with our beautiful stabling area provide a perfect setting for horses and their connections. We are certain that our incremental growth plan will establish Colonial Downs as a premier destination for racing in the mid-Atlantic region and beyond."
Live racing at Colonial Downs racetrack re-emerged in 2019 under the new ownership of Peninsula Pacific Entertainment (P2E).  In its first year of ownership, P2E exceeded all expectations to re-establishing Colonial Downs Racetrack and opening four Rosie's Gaming Emporiums throughout Virginia.  John Marshall, Executive Vice President of Operations said, "Our team is focused on adding more life to our communities and the thoroughbred industry through our 2020 growth plan which features the continued evolution of live racing at Colonial Downs towards becoming one of the nation's elite turf meets."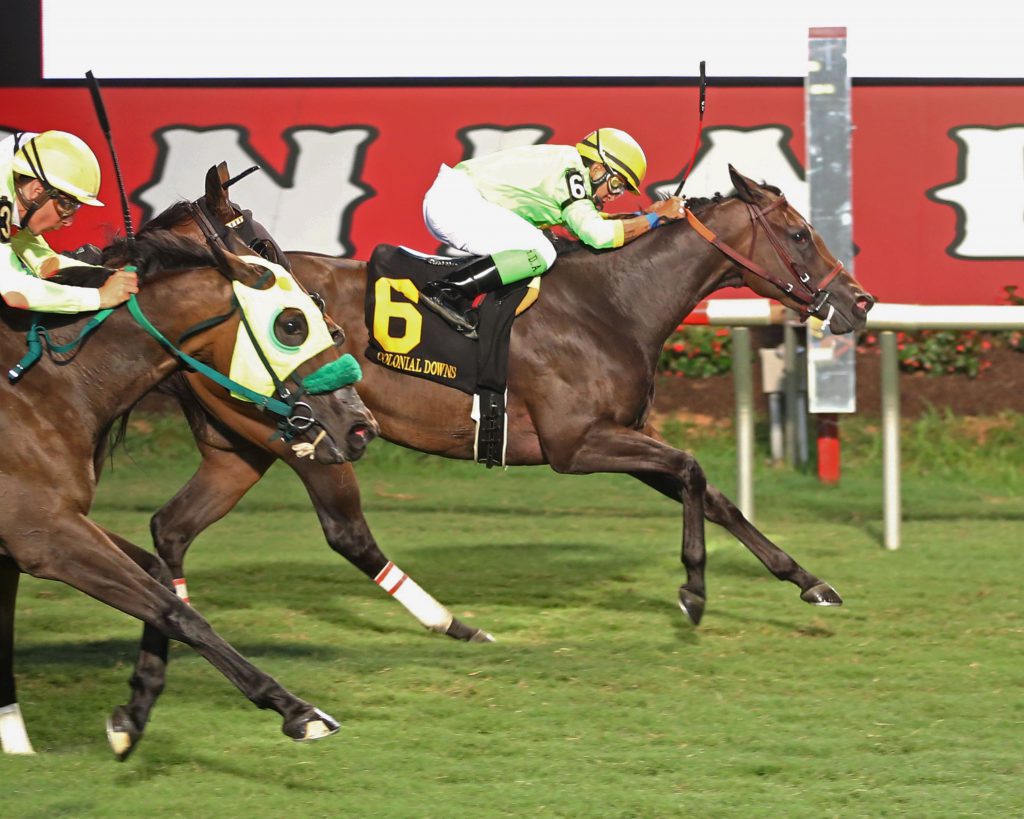 "It was such a successful return of racing to Virginia in 2019, with Colonial Downs receiving wonderful support of top horsemen and women from all regions of the country, as well as horseplayers, fans and the entire racing industry," added Vice President of Racing Operations, Jill Byrne. "We could not be more enthusiastic for the 2020 season. Offering $500,000 in daily purses, participant incentives, a strong state bred and certified program, Steeplechase races, the addition of the MATCH Series to our stakes schedule, all culminating with Virginia Derby night, makes for an exciting and lucrative 18 days of racing. Equine and human safety and welfare and the integrity of our racing product also remain top priorities for Colonial Downs, as we demonstrated in 2019, and we will continue to work with our partners and the horse industry as a whole to emphasize that important responsibility."
Tickets for the 2020 live race meet including the Virginia Derby and Oaks go on sale February 2, 2020 at www.colonialdowns.com.
About Colonial Downs: Colonial Downs Group operates a thoroughbred horse racing facility with full card simulcasting in New Kent County, Va., and a network of historical horse racing satellite wagering facilities branded as "Rosie's" throughout Virginia. Colonial Downs Group has made a $300 million investment in the Commonwealth of Virginia and created 1,000 new jobs. This effort will generate $25 million annually in state tax revenues, $17 million annually in local tax revenues and $25 million annually to Virginia's horse industry. The project did not receive any tax credits or government incentives.