Secretariat Birthday Celebration Scheduled For March 23-25 At The Meadow
SECRETARIAT BIRTHDAY CELEBRATION AT THE MEADOW WILL MARK 45TH ANNIVERSARY OF HIS HISTORIC TRIPLE CROWN
MARCH 23-25
Event will also pay tribute to Penny Chenery and Charlie Davis
The 45th anniversary of Secretariat's historic Triple Crown will be the central theme of the annual Secretariat Birthday Celebration at the Virginia Horse Festival at The Meadow Event Park March 23-25. Of the 12 horses to win the Triple Crown since its inception in 1919, only Virginia-born Secretariat broke all three track records, which are still standing at this time.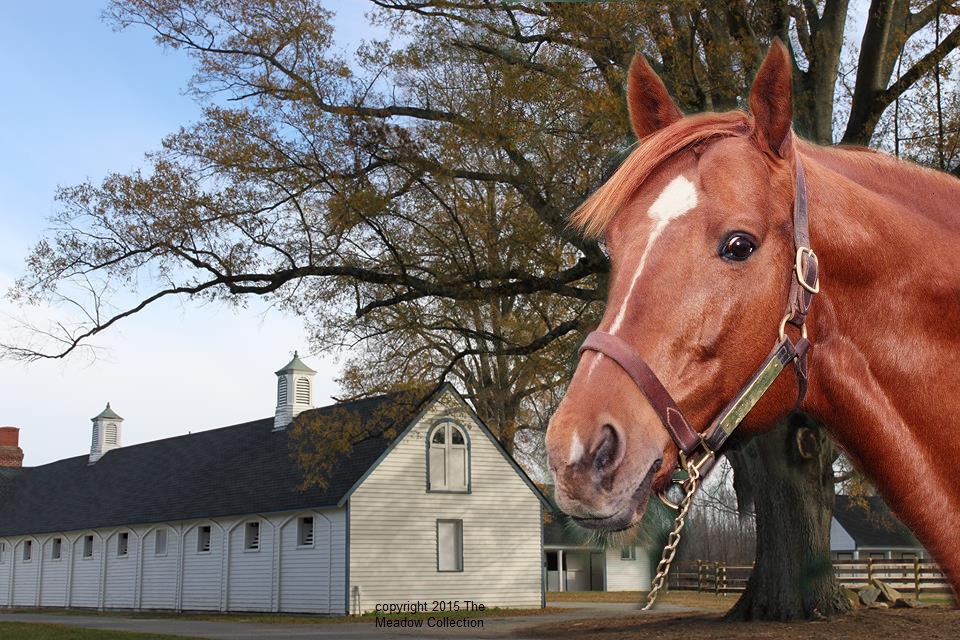 The highlight of the celebration will be the "Triple Crown Tribute" on Saturday evening March 24 in Meadow Hall mansion. Acclaimed sports journalist Steve Haskin, who chronicled Secretariat's racing career, will share personal photos and stories about "Big Red" and his stablemate Riva Ridge.  He will be joined by Steve Jordan, assistant to Secretariat's trainer Lucien Laurin, who will share his own experiences during that unforgettable Triple Crown era.
Author/speaker Kate Chenery Tweedy will offer a special tribute to her mother, Penny Chenery, Secretariat's beloved owner, and to Charlie Davis, Secretariat's irrepressible exercise rider. Mrs. Chenery passed away September 16, 2017 at the age of 95. Mr. Davis died February 7, 2018 at age 78. Ms. Tweedy will share her personal stories as well as two memorial videos produced by filmmaker John Tweedy, her brother. Tweedy is co-author of the award-winning book "Secretariat's Meadow –The Land, The Family, The Legend" with Leeanne Meadows Ladin.
The evening will also feature a Silent Auction of rare Meadow Stable items to benefit the Historic Barn Restoration Fund at The Meadow.
In addition to the "Triple Crown Tribute," the birthday celebration will include:
• VIP Tram Tours of the historic barns
• Visits with Groundshaker, the great-great granddaughter of Secretariat and the last race horse bred and raced by Penny Chenery
• Narrated tours of Meadow Hall showcasing the Meadow Champion Galleries, Triple Crown Room and the Chenery Collection of rare Meadow Stable memorabilia
• An extensive selection of official Secretariat merchandise in the Exhibit Hall, along with autograph signings by the Secretariat team
At the Virginia Horse Festival, fans can enjoy three days of equine exhibitions and demonstrations; a parade of breeds; special events; 60,000 square feet of indoor shopping for all horse lovers, and much more. For ticket information and the complete schedule, please see www.virginiahorsefestival.com.
For fans who may not be able to attend the Secretariat Birthday Celebration, The Meadow offers the Secretariat Birthplace Tours year-round by reservation.  Book your tour here.