Longtime Breeder and Former VTA Board Member, Pat Schuler, Passes Away
Patricia Schuler, 82, of Keswick, passed away on February 19, 2018.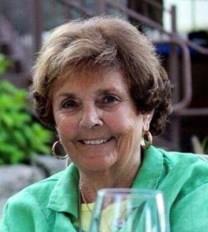 Patricia was born on July 29, 1935, in Portland, Maine, to the late Robert W. Reilly and Allene Sacco Reilly. She attended Holy Names Academy and St Rose College in Albany, NY. Pat's love and passion for animals led her to serve as vice president of the Derry N.H. S.P.C.A and later held a position as a board member with the Virginia Thoroughbred Association (V.T.A). Pat was instrumental in bringing horse racing to Virginia. She was devoted to breeding thoroughbreds in support of the Virginia bred program.
She was a devoted mother who raised six wonderful children who she loved with all of her heart. Her pride and joys were her children and grandchildren. Her happiest moments were those when the family gathered at the farm.
In addition to her parents, Patricia was preceded in death by her son, Kevin Kennedy Schuler, her brother John E. Reilly, and her sister, Roberta Jordan.
Patricia is survived by her husband of 58 years, Edward Schuler. She leaves behind five children, Deborah Fiscaletti (Mark) of Florida, Robin Durkin (Sean) of Keswick, Christopher Schuler (Donna) of Ivy, Cailin Collier (Andy) of Keswick, and Matthew Schuler of California; 10 grandchildren, 2 great grandchildren, and her beloved canine, Murphy.
A mass of Christian Burial will be held on Friday, February 23, 2018, at 1:00 pm, at Holy Comforter Catholic Church in Charlottesville, VA. A graveside service will follow the mass at Holly Memorial Gardens. The family will receive friends on Thursday, February 22, 2018, from 6:00 – 8:00 pm, at Teague Funeral Service in Charlottesville.
In lieu of flowers, memorial contributions can be made in honor of Pat to the Virginia Thoroughbred Association (V.T.A) or The Cancer Center at Martha Jefferson Hospital.