30 Virginia-Certified Horses Reach The Winners Circle In May & Earn Bonus Awards
A total of 30 Virginia-Certified horses reached the winners circle in May and in turn, provided their owners with a 25% bonus on top of purse earnings they collected. Of those, 11 wins came from West Virginia-breds, 9 from Maryland-breds and four each from New York and Kentucky-breds. Horses bred in Pennsylvania won a pair.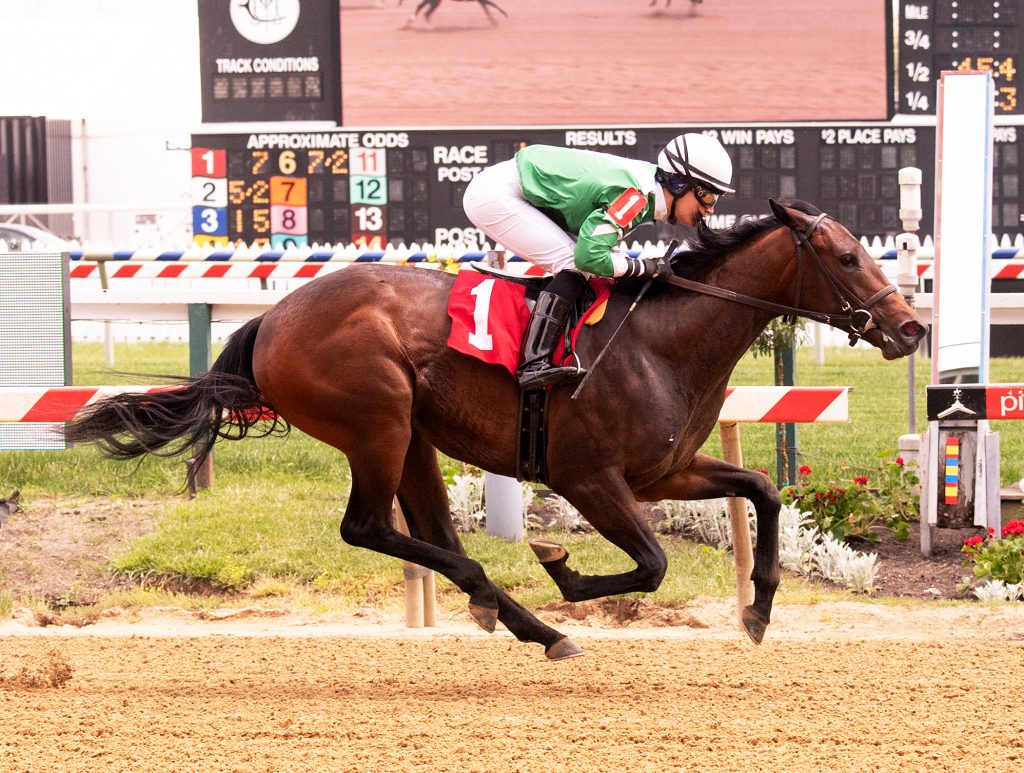 In order to qualify for the Certified program, horses must spend a six month residency at a Virginia farm or training center prior to December 31st of their two-year-old year. Moving forward, horses receive a 25% bonus for wins at tracks in the Mid-Atlantic region.  
Parisian Diva, a three-year-old West Virginia-bred filly, earned two rewards in May courtesy of wins at Charles Town. On May 30th, she won a $24,000 allowance race by 5 3/4 lengths, which followed a four length win in a similar race three weeks prior. A perfect 4-for-4 this year, Parisian Diva collected another pair of wins and awards for owner/breeder Melinda Golden in April at Charles Town. Her 2019 bankroll stands at $74,130 and overall, is at $136,065. She is by Freedom Child out of Paris Heiress, and spent her six month residency at Brooke Royster's Chance Farm in Gordonsville.
Other West Virginia-bred winners were High Fiber, Dubai Was Lit, Bootsie Boy, Ellie Bear, Unruly Julie, Rocket Ridge, Meltech, Merry Merry Mojo and K Town Brass.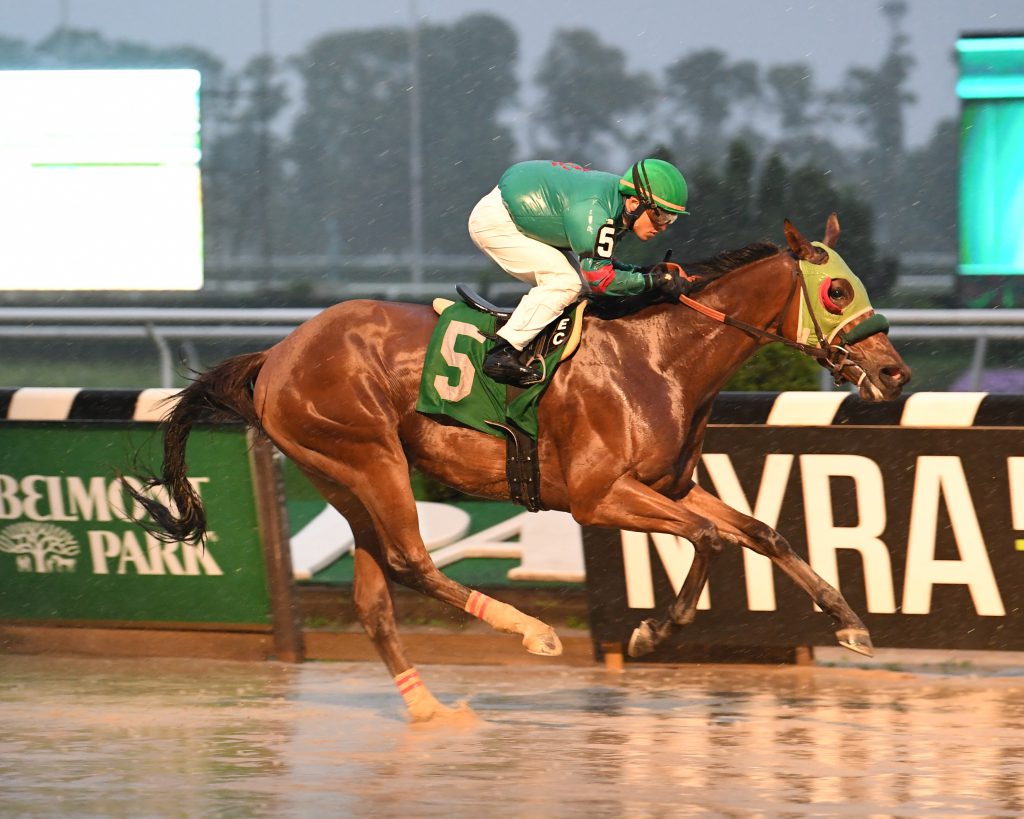 New York-bred Show Prince authored a two length win at Belmont May 30th in a $66,000 allowance race, his first of 2019 and second overall. His previous triumph came in a maiden special weight race at Aqueduct in December. Owned and bred by Eric Myer, the three-year-old Posse gelding has earned $46,632 from a trio of starts this year and $103,192 for his career. He has finished fourth or better in all seven career outs. Prior to racing, Show Prince spent six months in Virginia at Myers' Roseville Farm in Boyce.
Other New York-bred winners were Central Time, Tazmonian Devil and I Saw It. 
V.I.P. Ticket is a three-year-old Maryland-bred gelding owned by Designated Hitters Racing, LLC. Most recently third in the Sir Barton Stakes at Pimlico on the Preakness under card, V.I.P. Ticket collected a win prior to that at Charles Town May 9th. That was his third bonus award win of the year during a consistent 2019 campaign. From seven starts, he has finished third or better in each and has bankrolled $84,700. By Windsor Castle out of Touring Hong Kong, V.I.P. Ticket spent his Virginia residency at Karen Godsey's Eagle Point Farm in Ashland. 

Maryland-bred Determined Mission also spent his six months at Godsey's Central Virginia-based farm. The Dale Capuano trainee captured a $22,000 maiden claimer May 26th which provided the Taking Risks Stable with a 25% bonus. The three-year-old Old Fashioned filly won by seven lengths and sports a bankroll now of $22,902 from four outings.  
You Made It, another Maryland-bred, was best in a $22,000 claiming race at Pimlico on May 24th. Owned by James Wolf and bred by Larry Johnson, the three-year-old Congrats filly was claimed out of that race by Vina Del Mar Thoroughbreds. In six starts this year, she has a win, second and a pair of thirds. Her residency was spent at Johnson's Legacy Farm in Bluemont.

Two-year-old Maryland-bred filly Lady George collected her first win May 10th in a $33,000 waiver maiden claiming race at Pimlico. Owned and bred by Lady Olivia Northcliff LLC, the daughter of Call Me George won by 2 1/2 lengths under a ride from jockey Forest Boyce. Lady George, who has earned $26,053 in two starts, spent her residency at Lady Olivia at North Cliff, LLC in Rixeyville.
Other Maryland-bred winners were Punk Rock Princess, Misty Fly, Questionoftheday, Zonda and So Street. 
Kentucky-bred winners were Dyna Passer, Shelly Island, Ellyb and Shakeshacklenroll. Fish to Fry and Well Tried were the two Pennsylvania-bred winners.