VTA Member Funkhouser Remembered as Committed Supporter of Thoroughbred Racing
By Toni Milbourne tmilbourne@journal-news.net
Feb 6, 2022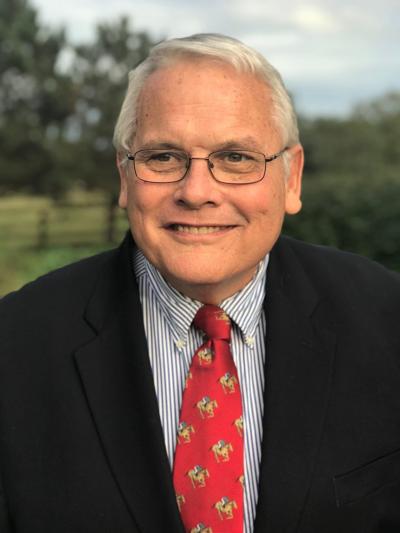 The following appeared at journal-news.net on February 7th.
CHARLES TOWN — A statement issued by the Charles Town Horsemen's Benevolent & Protective Association (HBPA) on Saturday announced the passing of lifelong Jefferson County resident Raymond Joseph "Randy" Funkhouser, II. A member of that association for 25 years, Funkhouser served as its president for 16 of those years. In addition, Funkhouser served vice president of the West Virginia Thoroughbred Breeders Association.
Born and raised in Charles Town, Funkhouser attended Powhatan School in Boyce, Virginia and graduated from The Hill School in Pottstown, Pennsylvania. He went on to graduate from Stanford University with a B.A. in English/Creative Writing before returning to Jefferson County to partner with his mother, Ruth, and mentor Frank Gall in running O'Sullivan Farms.
Funkhouser was actively involved throughout his life in the West Virginia thoroughbred industry and farmland preservation. He spent countless hours working with legislators and community leaders to protect and enhance the horse industry.
"Randy devoted years of his life toward his extensive knowledge of West Virginia Code on racing issues," shared former State Senator Herb Snyder.
"He was always at the table as the voice of horsemen in Charles Town and around the state," Snyder continued, adding that those in the dog racing industry also benefitted from Funkhouser's efforts.
Delegate Paul Espinosa agreed, calling Funkhouser a "great resource" on what would be most impactful regarding the horse racing industry and the challenges it faced.
"I regularly met with Randy before each legislative session to get his thoughts on the needs of the industry," Espinosa said. "He was certainly a wealth of knowledge," Espinosa added.
"He had a mission to make sure the breeders were protected," shared Delegate Wayne Clark. "He never gave up on that."
Along with the HBPA and the Breeders Association, Funkhouser served on the boards of the West Virginia Breeder's Classics, Museum of the Shenandoah Valley and was a founding member and organizer of the Charles Town Racetrack Chaplaincy.
Son, John, shared that he saw his father as a visionary in seeing how beneficial the equine industry was to Jefferson County and to the state of West Virginia.
"He wanted this industry to thrive," John said.
"There would be no horse racing in West Virginia without my dad," John went on to say, commenting on all of the work that Randy Funkhouser did to protect the horsemen and ensure their continued livelihood after the onset of the gaming industry in the state.
"He always fought for the local horsemen," John said.
Funkhouser was also an advocate of farming and agriculture.
"Randy and his family have been very supportive members of the Jefferson County Farm Bureau for many years," said Laura Bowman, board member of the Farm Bureau and former HBPA board member.
"He will be sorely missed," Bowman added. "I don't know anyone who has fought harder for the betterment of the farming community as a whole and the horse racing industry specifically," Bowman added.
Recently, Funkhouser successfully pursued another passion, creative writing, and published a book of poetry entitled "Shenandoah Valley Sketches.
In addition to son, John, Funkhouser is survived by his wife of 46 years, Clissy; son Joe Funkhouser, daughter Kate Brown (Mike) and grandson Clyde, as well as his sister, Ann Strite-Kurz.
Final arrangements are pending.