The "Fabio" of Horses Will Compete in Sunday's Inaugural Virginia Downs Event at Great Meadow
Is this really the Fabio of horses? Decide for yourself in person Sunday afternoon at Great Meadow as Mr. Hot Stuff, a handsome 9 year son of Tiznow, headlines a field in the co-featured $25,000 allowance race. It's all part of the inaugural Virginia Downs thoroughbred racing event complete with tailgating & wagering! Details are at www.virginiaequinealliance.com.
By the way, Mr. Hot Stuff has credentials that bear his name — he was 3rd in the '09 Santa Anita Derby and competed in that year's Kentucky Derby & Belmont Stakes! A year later, his flat racing career fizzled, but thanks to steeplechase trainer Jack Fisher, he went on to thrive over jumps and entering Sunday's 1 1/2 mile allowance race (5th race), has a bankroll of over $408,000. Mr. Hot Stuff has quite a following on social media and is having quite a 2015 campaign too. He is fresh off a 3rd at Suffolk Downs last month in a 1 1/2 mile flat race and earlier this year, took a close 2nd in the Grade I Iroquois Stakes (over hurdles) and captured a Grade III jump stakes race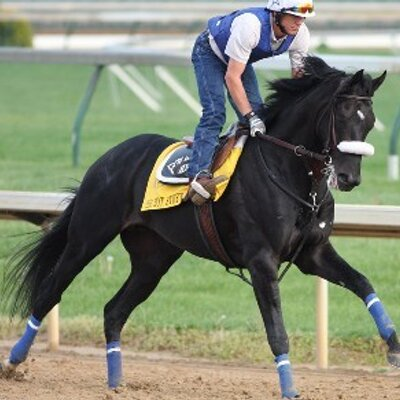 Sunday's Virginia Downs racing event features 6 flat races including the co-featured 3rd race allowance, with a purse of $30,000. Two horses that seem to stand out in the 10 horse field are Watch This Cat, a 3-year-old John Thomas trainee that scored a maiden special weight victory on the grass at Tampa Bay Downs this winter, and Euro Power, a 7 year old mare with claiming race wins this summer at Laurel and Penn National.
General admission carload passes are $30 in advance or at the Great Meadow entrance on Sunday. Attendees are encouraged to bring picnic supplies, beverages, a blanket and chairs. There will be wagering on all six races. More details are at www.virginiaequinealliance.com