Snapy Halo (ARG) To Stand at the Owl Hollow Farm in Floyd, Virginia
The Owl Hollow Farm in Floyd VA to Become a Premier Thoroughbred Breeding
& Racing Operation for New Owners Covilar LLC.
Colivar's owner, Josep Bassaganya-Riera has confirmed the purchase of the Owl
Hollow Morgan Farm in Floyd VA and the acquisition of Argentina-bred thoroughbred
stallion Snapy Halo (ARG) Southern Halo x Esnaola (ARG) Ringaro to stand this
season at the new Covilar LLC Farm.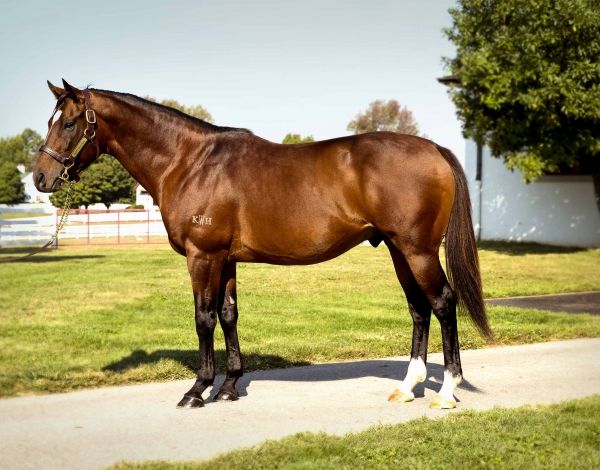 Josep Bassaganya-Riera, who is an entrepreneur and a biotech pioneer said "I am
pleased to announce that Covilar LLC initiated operations in the second half of 2021.
We are proud to build on the legacy of success of the Owl Hollow Farm. The 120-acre
equestrian estate located near the Blue Ridge Parkway is currently being renovated to
become a premier breeding and racing thoroughbred facility. The breeding barns are
fully functional and ready to accommodate any number of mares immediately."
Snapy Halo race primarily in his home country of Argentina with a few races in
Australia. Snapy Halo won Argentina's G1 Gran Premio Estrellas Mile in June 2009. He
won Argentina's major mile by three lengths clocking 1:32.49.
Snapy Halo service fee is $2,000 live foal S&N.
As a sire Snapy Halo has sired 58 foals. 45 (78%) starters. 26 (45%) winners with 2
(3%) BW.
Snapy Halo is very happy and adjusting well to his new home. Just a day after arriving
at Covilar Farms, Snapy Halo was breeding mares.
Stallion Manager Craig Whitlow stated that those that are still deciding or with late
foaling mares to look at Snapy Halo. Under certain conditions considerations may be
available.
Snapy Halo is listed on the stallion register with access to complimentary True Nick's
reports. Snapy Halo can also be found on Werk e-nicks and 20/20 goldmine match.
The new Covilar Farm website www.covilar.com is currently under construction.
For Mare nominations and breeding barn information you can direct your inquiries to
Stallion Manager Craig Whitlow at the following email address. Craig@covilar.com