Nominations for Opening Weekend Virginia-Bred/Sired Stakes at Colonial Downs Due July 1
Just a reminder to owners/trainers of Virginia-Bred and Virginia-Sired horses — the Saturday July 15 card at Colonial Downs will feature a 4-pack of $125,000 turf stakes exclusively for those Commonwealth Bred/Sired horses ages three and up.
Nominations to the four — including the Edward P. Evans, Punch Line, M. Tyson Gilpin/Glen Petty and Brookmeade Stakes — are due by Saturday July 1.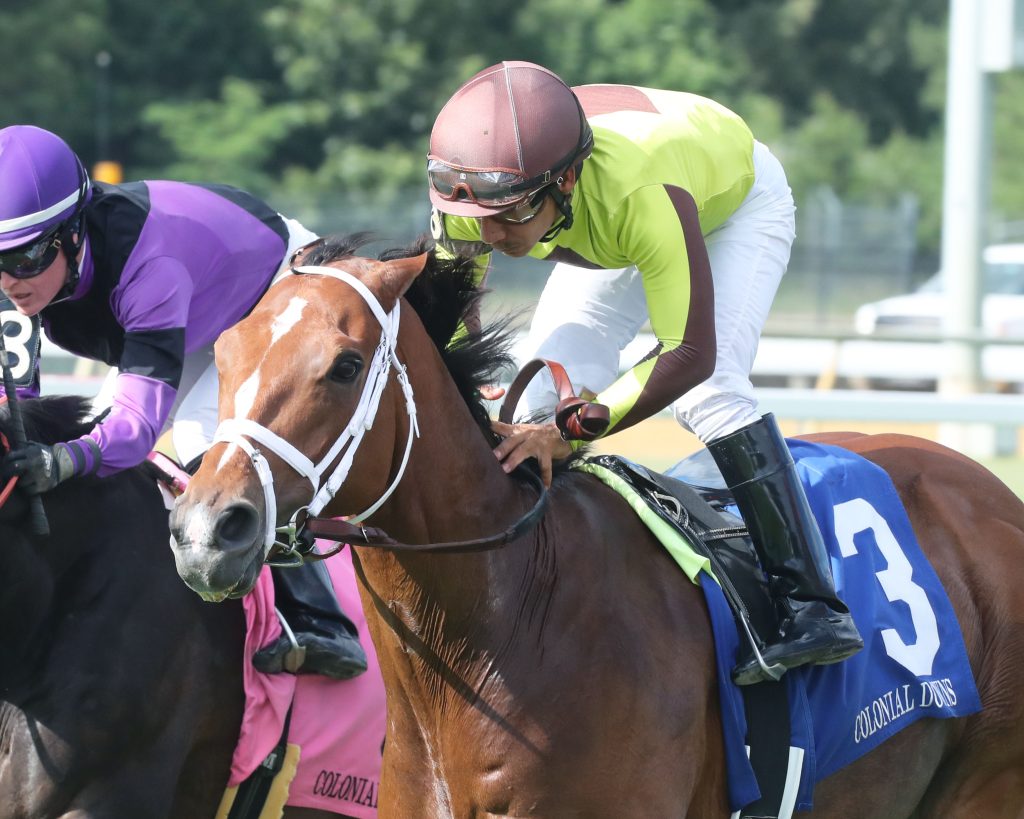 The Evans and Punch Line, carded at one mile and 5 ½ furlong distances respectively, are for males while the Gilpin/Petty and Brookmeade, programmed at 5 ½ furlongs and 1-1/16th miles each, are for filles and mares.
Colonial Downs kicks off its annual summer race season Thursday July 13 and the Virginia Stakes card on the 15th highlights open week festivities. The season continues through September 9 with another round of five Virginia stakes slated for Saturday September 2. The $125,000 Jamestown is for Virginia-Bred/Sired 2-year-olds while the other four — the Meadow Stable, Camptown, Bert Allen and Nellie Mae Cox — feature $150,000 purses and are Virgnia-restricted (open to Virginia-Bred, Virginia-Sired and Virginia-Certified horses).