International Gold Cup Set For Saturday Oct. 24; Entries Are Available
The 2020 International Gold Cup Races will be held at Great Meadow Racecourse in the Plains on Saturday October 24. The first of ten races will go to post at 12 Noon. A list of entries and other material can be found at the link here:
https://www.nationalsteeplechase.com/wp-content/uploads/2020/10/Intl-Gold-Cup-scratch-overnight.pdf
Due to the Covid-19 pandemic, the racew will be run spectator-free but live video streaming will be available via nationalsteeplechase.com.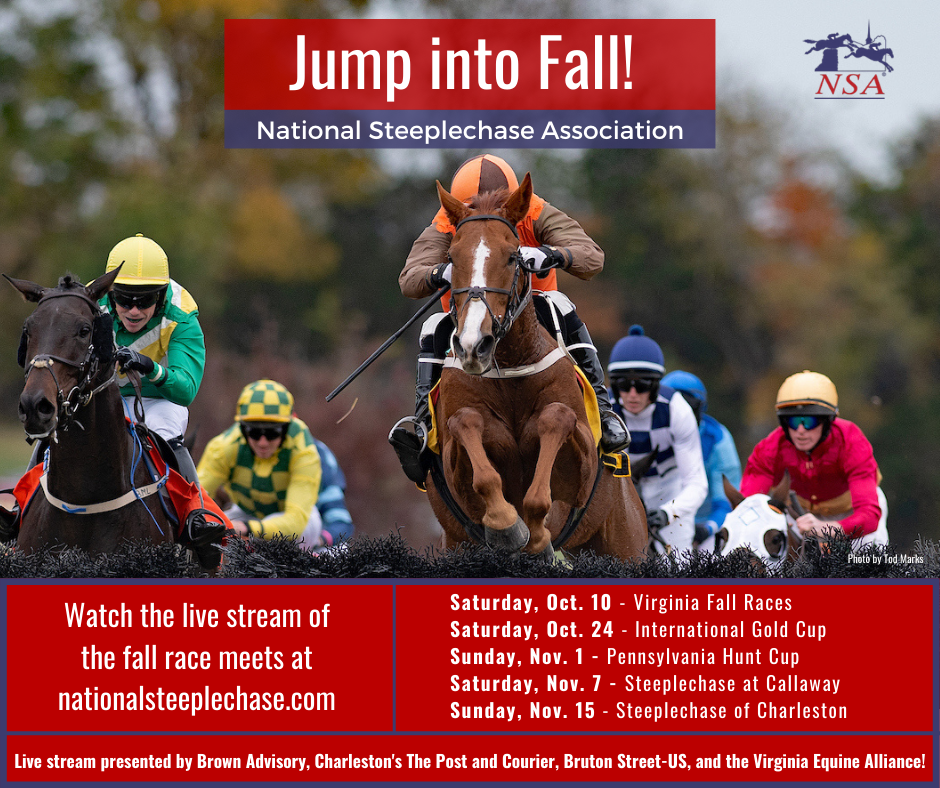 A total of $135,000 in purse monies will be distributed over the ten races. The 81st running of the International Gold Cup highlights the card. A field of seven will tackle 3 1/2 miles over timber in the sixth race, scheduled for 2:30 PM.
Richest race on the program is a $30,000 Ratings Handicap Hurdle, scheduled as Race 2. A field of nine will compete 2 1/8 miles. A $25,000 Baltimore Stables Ratings Handicap Hurdle is scheduled as the fifth race and features a field of 11.