Former VTA Board Member and Prominent Horsemen Bruce Smart Passes Away at 95
Our thoughts and prayers go out to the family of Bruce Smart, a former VTA Board member and prominent horseman, who passed away over the holiday weekend. One of Mr. Smart's greatest horse achievements was that he bought Grade I winner Flower Alley as a weanling  and later sold him to Eugene Melnyk for $165,000 at the Keeneland September Yearling sale. Flower Alley went on to win multiple graded stakes including the Grade 1, Travers at Saratoga.  After he retired to stud, Flower Alley sired Kentucky Derby winner I'll Have Another.  
Stephen Bruce Smart, Jr., a longtime business executive, government official, dedicated conservationist, prolific writer, and successful owner and breeder of thoroughbred racehorses, died on Thanksgiving Day at his home in Middleburg. He was 95.
A New York native who moved to Upperville in 1987,  Smart worked for Continental Group (formerly Continental Can Company) for more than 30 years, rising through various sales and management positions to become chairman and chief executive officer.
In 1985, he was appointed Undersecretary of Commerce for International Trade by President Ronald Reagan, a position he held until 1988.
A lifelong outdoorsman and conservationist, he was vice chairman of the Nature Conservancy and went on to become a senior fellow and board member of the World Resources Institute and a member of the board of directors of the League of Conservation Voters.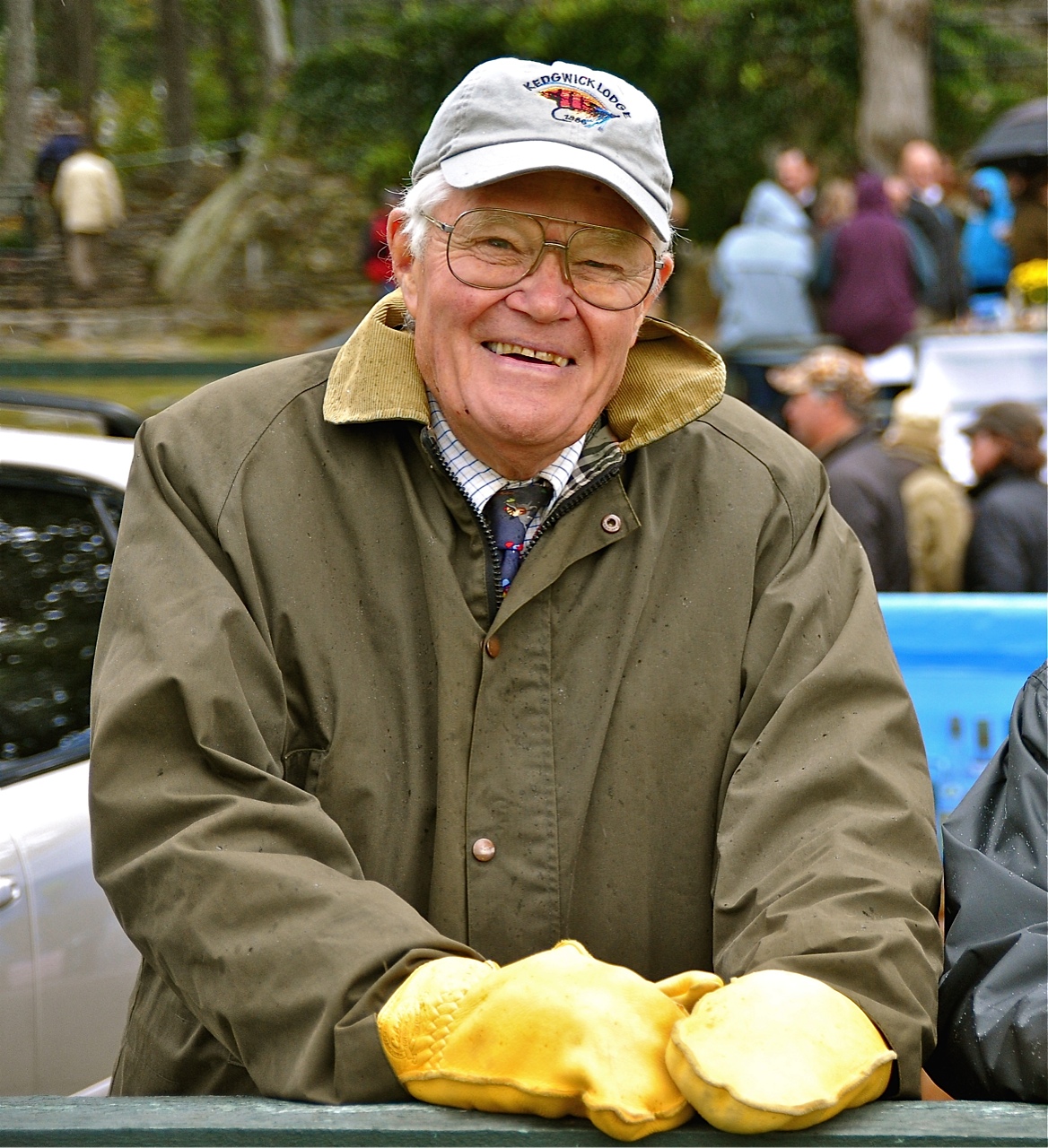 In 1987, he and his wife, Edith (Merrill) Smart, moved to Upperville, where he owned and managed Trappe Hill Farm, a 530-acre horse and cattle farm. He bred a number of thoroughbred horses with many going on to solid careers at the race track and in steeplechase competitions.
He wrote extensively on business, ethics and the environment. His 1992 book, "Beyond Compliance: A New Industry View of the Environment," pointed the way for companies to adapt to climate change. Smart also wrote a trilogy of books about the Virginia Hunt Country he called "A Community of the Horse."
A reviewer in The Chronicle of The Horse wrote of the trilogy's first volume: "Other equestrian-rich communities should be so lucky as to have someone with the interest and ability to record what makes them special communities to those of us who own and ride horses."
Smart's lifelong passion for competition, incubated on schoolboy hockey teams and further developed by sailboat racing, found another outlet in steeplechase racing.
At Trappe Hill, he began a thoroughbred breeding operation that produced on average of about five yearlings a year. Wayne VanSant, who managed the horse operation at the farm, said Smart "was always fascinated by the thoroughbred market because you could easily quantify your success."
"You bred them, raised them and sold them, and Trappe Hill always produced good, professional, workmanlike race horses," VanSant said. "You could buy one of our yearlings and always have a great shot at making your money back on them, if not more. We provided good horses that always held up."
Smart and his wife, a fine horsewoman herself and former master of the Fairfax Hunt, were regulars  on the local steeplechase racing scene. They bred and raced a number of quality horses and were frequently in the winner's circle at many venues over a number of years.
"His biggest joy was to have a homebred we raised win a race, and particularly over fences," VanSant said. "He was in the barn a lot and intensely interested in what we did from day one to make them into good yearlings and productive for their owners."
In Virginia, Smart served as a member of Loudoun County's Zoning Ordinance Working Group and the county's Tax Equity Committee. He was chairman and trustee emeritus of Middleburg Academy (formerly Notre Dame Academy), senior warden of Trinity Episcopal Church in Upperville and a member of the Virginia Governor's Commission on Climate Change.
Smart helped found the Middleburg Forum, a lecture series that began 24 years ago and brought in prominent guest speakers on a wide variety of local, national and international topics.
He also contributed regular columns, usually on environmental, conservation or preservation issues, to several local publications, including The Fauquier Times.
Smart attended Milton Academy. He's a graduate of Harvard College and earned a master's degree in civil engineering from MIT. His academic career was interrupted during World War II, where he served in the U.S. Army medical department. He returned to service during the Korean War as a first lieutenant in the Army Corps of Engineers.
Smart was born in New York City on Feb. 7, 1923, to Beatrice (Cobb) Smart and Stephen Bruce Smart, the former president and chairman of Fruit of the Loom, Inc. His family soon moved to Bedford, N.Y, where he grew up.
Besides Edith, his wife of 69 years, Smart is survived by his sister, Katharine Place; his four children, Edith Moore of Scottsdale, Arizona; William Smart of Bainbridge Island, Washington; Charlotte Rogan of Westport, Connecticut; and Priscilla Schwarzenbach of Marblehead, Massachusetts. He has 11 grandchildren and 13 great-grandchildren.
Funeral services will be held at Trinity Episcopal Church, 9108 John S. Mosby Highway in Upperville on Saturday, Dec. 8 at 10 a.m. A reception will follow the service at Buchanan Hall, 8459 John S. Mosby Highway in Upperville.