Colonial Downs Post Time For Tuesday's Opening Day Card Pushed Back One Hour to 6:30 PM
UPDATE AS OF TUESDAY 7/28 AT 9 AM — Post time for Tuesday's opening day card is now 6:30 instead of 5:30 PM.  Safety First as Due to Heat Conditions
(NEW KENT, Va.) – July 27, 2020 – In an abundance of caution, Colonial Downs Group is postponing today's opening card at the Colonial Downs racetrack in New Kent County. With heat index forecasts over 100 degrees, the change is to safeguard the health of people working, transportation of horses and horses racing during these conditions. Monday's races will be re-scheduled for Sunday, August 2.
The opening day program now becomes Tuesday July 28 now with nine races scheduled and a first post of 5:30 PM.
Colonial Downs Group, a subsidiary of Peninsula Pacific Entertainment, announced last week that it will alter course from hosting limited spectators to a "spectator-free" racing program for the 2020 race meet. The change to "spectator free" racing enables Colonial Downs to focus extra care towards key operating areas, such as the jockeys' quarters, paddock supervision, racing office and the stabling area during COVID-19. Under spectator-free designation, fans are encouraged to tune into the TVG Network to watch live racing from Colonial Downs and wager via tvg.com; twinspires.com; expressbet.com and nyrabets.com.
Horses got a chance to exercise on Colonial's Secretariat Turf Course in advance of Tuesday's rescheduled opening card.
About Colonial Downs: In its first partial year of operations, Colonial Downs Group opened four locations, created more than 1,000 jobs, and contributed more than $14.4 Million in taxes and racing industry payments in Virginia. At Rosie's Gaming Emporiums in Richmond, Hampton, New Kent, and Vinton we offer innovative historic horseracing (HHR) gaming technology and full card simulcasting. At Colonial Downs Racetrack in New Kent County, we offer live thoroughbred racing at the best turf track in the country and will run 18 days in 2020.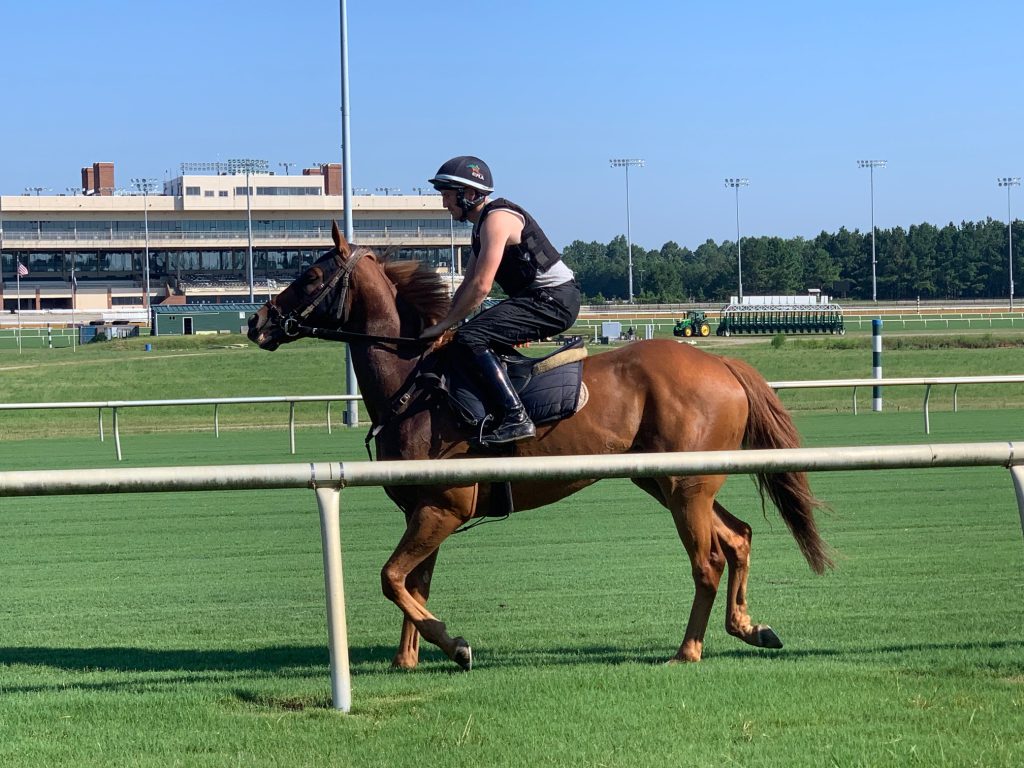 Colonial Downs Group has made a $300 million investment in the Commonwealth of Virginia. According to a recent study, the company's operations were poised to generate $26.1 million in state tax revenue, $17.9 million in local tax revenue, and $445 million in overall economic activity in Virginia in the year 2020, along with contributing $25 million annually to Virginia's horse industry in future years. The Colonial Downs Group looks forward to reopening fully and achieving those goals moving forward.