Churchill Downs to Acquire Colonial Downs, Casinos in $2.4B Deal
Colonial Downs and its authorized parlors can add further gaming devices.
Churchill Downs Inc. announced Feb. 22 that it had entered into a definitive purchase agreement to acquire substantially all of the assets of Peninsula Pacific Entertainment, a series of gaming properties that includes Colonial Downs in Virginia.
The transaction is for total consideration of $2.485 billion, according to a release from CDI.
Besides Colonial Downs, the properties involved in the deal include del Lago Resort & Casino in Waterloo, N.Y., and Hard Rock Hotel & Casino in Sioux City, Iowa. All three properties operate traditional casinos or slot-like historical horse racing devices.
"This unique set of assets expands our geographic footprint and provides additional scale," said Bill Carstanjen, CEO of CDI. "(Peninsula Pacific Entertainment) has done an exceptional job developing and managing this collection of assets, which we are very excited to acquire and plan to strategically grow in the years ahead."
The transaction, dependent on usual and customary closing conditions, including approvals from regulators, is expected to close by the end of 2022.
Colonial Downs, located in New Kent, Va., operates six lucrative "Rosie's Gaming Emporium" HHR facilities across Virginia. These facilities currently have approximately 2,700 HHR gaming machines.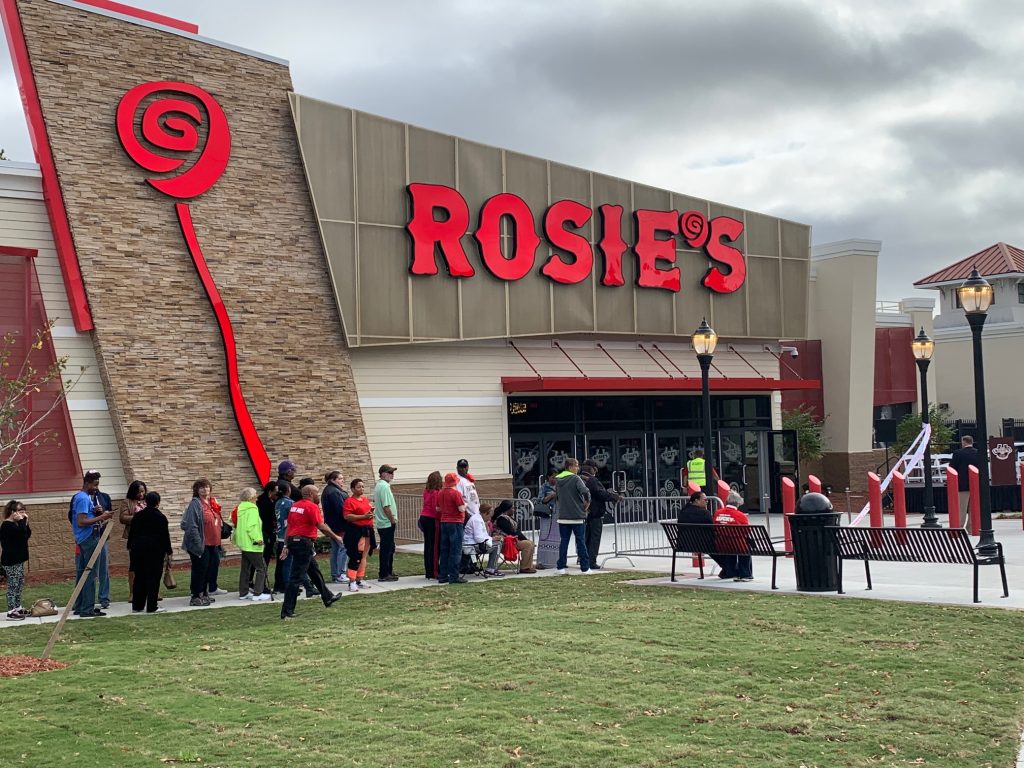 Under Virginia law, CDI will have the opportunity to develop up to five additional historical racing entertainment venues in Virginia with collectively up to approximately 2,300 additional HHR machines. As part of the Peninsula Pacific Entertainment transaction, CDI will also acquire the rights to build a large gaming resort, the Dumfries Project, with up to 1,800 HHR machines in Northern Virginia. Peninsula Pacific Entertainment previously announced plans to invest up to $400 million to build the initial phase of the Dumfries Project, which is scheduled to open in 2023.
CDI also will acquire the rights to develop Rosie's Gaming Emporium in Emporia, Va., the seventh historical racing entertainment venue under Peninsula Pacific Entertainment's Colonial Downs license. The Emporia facility, located along I-95 near the North Carolina border, will have 150 HHR devices and is expected to open in 2023.
Under the terms of Tuesday's announced transaction, Pinnacle is expected to reach a definitive agreement to sell the real property associated with Hard Rock Sioux City to a third party, and CDI will acquire the operating company and lease the Sioux City Property from that party. In the event Peninsula Pacific Entertainment is unsuccessful in reaching a definitive agreement with a third party to purchase the Sioux City Property by a certain date, the Sioux City Property will be included in the Peninsula Pacific Entertainment transaction and the total consideration will increase to $2.75 billion.
Also, included in the Peninsula Pacific Entertainment Transaction are the rights to Peninsula Pacific Entertainment's ongoing effort, in partnership with Urban One, to develop ONE Casino + Resort, a $565 million destination casino in Richmond, Va.
Peninsula Pacific Entertainment's gaming license in Louisiana, and its casino development rights in Cedar Rapids, Iowa, are not included in the transaction.