Application For a Fourth OTB Approved By The Virginia Racing Commission At Its Tuesday Meeting
An application submitted by the Virginia Equine Alliance for a fourth Off Track Betting (OTB) Center was unanimously approved by the Virginia Racing Commission on Tuesday (November 14) at its monthly meeting in downtown Richmond. The site is in Collinsville, Virginia on Route 220 — just outside of Martinsville — at a Quality Inn hotel known by many as the Dutch Inn. The OTB will be part of a 4500 square foot sports lounge that can accommodate 300 people, and will feature both manned teller stations and a number of self bet terminals.
"We want to make the experience unique", said VEA Executive Director Jeb Hannum. "There will be over 30 TVs that show a combination of simulcast horse races along with sporting events. The facility will be a full service restaurant that has some couches and other nice amenities."
The VEA is estimating a $5 million handle in 2018 and within several years, hopes to grow that to between $8 and $9 million. When Colonial Downs operated an OTB in Henry County (in Ridgeway, also just outside of Martinsville),  it handled $12 million at its peak in 2007.
The VRC approval is the first of two steps needed before renovations can begin to the existing lounge, which has limited hours and is geared to service hotel guests only. The VEA needs to obtain a special use permit for the site, which will be addressed at a meeting in Henry County on November 29th.
Mr. Hannum provided an update on other OTB activity in the state. In Richmond, the OTB at Breakers Sports Grille handled over $800,000 in October while the Ponies & Pints location downtown handled $660,000. They both continue to perform well, averaging $31,000 and $25,000 in handle per day respectively. A third OTB, located at Buckets Bar & Grill in Chesapeake, is expected to open Thursday with a grand opening planned for Saturday. A fifth OTB site in Vinton had been selected but based on feedback from local officials, the VEA will switch gears and pursue a different site in town that is being redeveloped and was mutually agreed on by all parties. A potential sixth OTB site, located in Hampton, has been selected and the application and licensing process for that is in motion.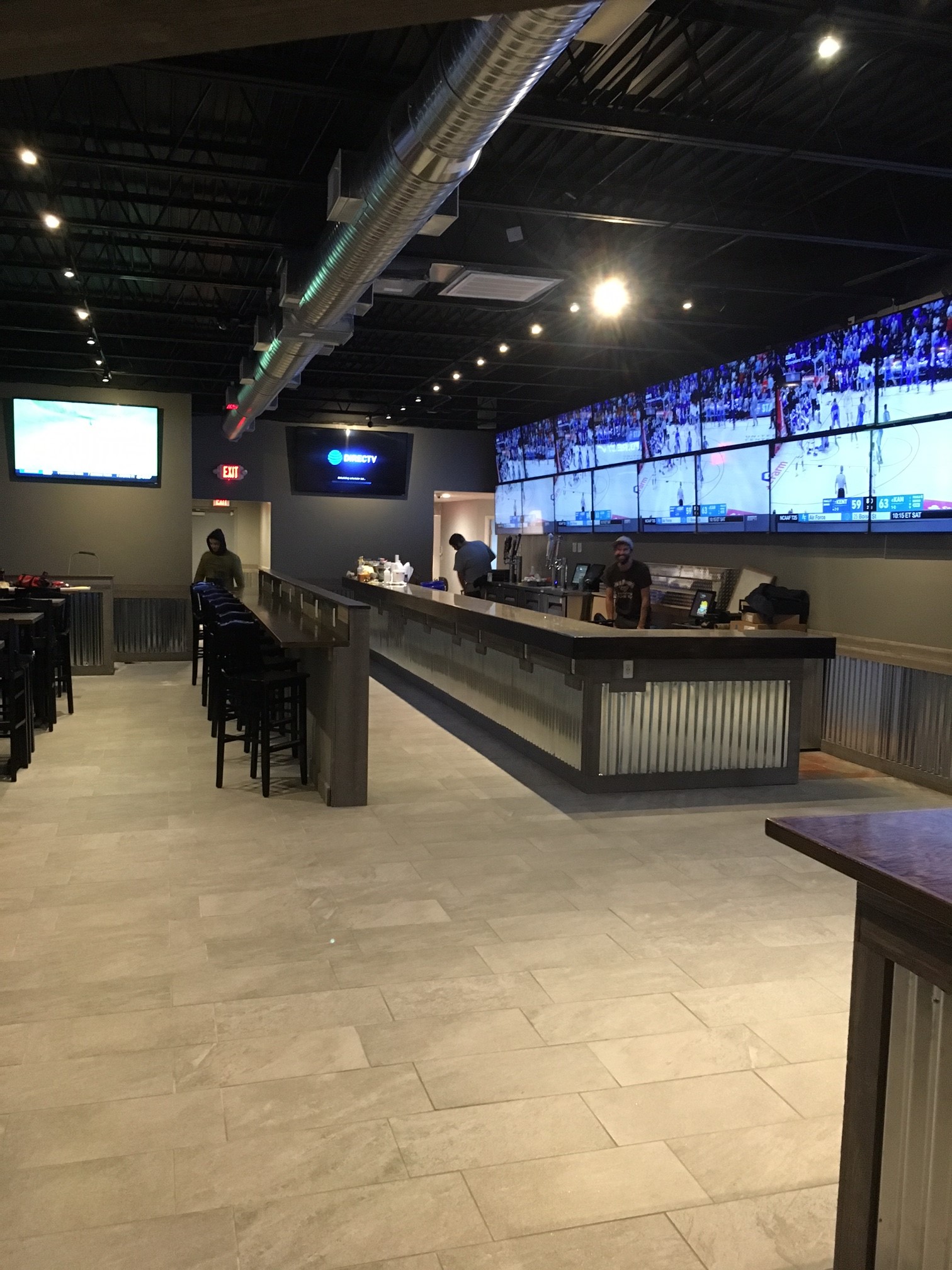 An update on the Strategic Planning Committee's progress was given by Commissioner Steger. The committee's goal was to come up with a five year industry plan through a series meetings with industry stakeholders facilitated by mediator Preston Bryant. The meetings have enabled stakeholders to line up priorities, draft a road map for the future and establish talking points to be used for legislative initiatives and future partnerships. Other committee discussion items included an opportunity to implement historical racing, the possible sale of Colonial Downs, and the need to have live thoroughbred racing in the state with a marketing program to support it. "We need live racing product to keep the business alive and need to work on legislative strategies", added Dr. Steger.
Mr. Hannum gave an update on the five week Shenandoah Downs fall harness meet, which concluded October 15th. He said the VEA has a great partner in the Shenandoah County Fair and both parties will continue to look at ways to improve the facilities, product and customer experience. A new barn setup worked much better from both a functional and aesthetic standpoint. Improvements to the betting area were well received as was the introduction of walk-around tellers. The racing was competitive and when nearby Rosecroft Raceway opened halfway through the meet, Shenandoah entries were only affected slightly. Both the horsemen and VEA are open minded in discussing future plans, which could include different dates and a possible spring meet. The 2018 meet though will be held again in fall, from September 15th through October 14th.