Accountable Wins $35,000 Virginia-Bred Flat Race At Great Meadow May 4th
Congratulations to Lady Olivia Northcliff's 5-year-old gelding Accountable, who captured Saturday's 1 1/4 miles, $35,000 Virginia-Bred, Sired or Certified Flat Race at Great Meadow.
The Carla Morgan trainee prevailed in a nail biter as he battled a stubborn Balistes through the final turn and entire stretch in the afternoon's last race on Gold Cup Day. Accountable raced in second through the first mile behind Dragonthorn Steed but when the frontrunner tired, Lady Olivia's 5-year-old Cosa Vera gelding took over and dueled with Sara Collette's Balistes head for head to the wire. Accountable was a head better at the finish in 2:23.80.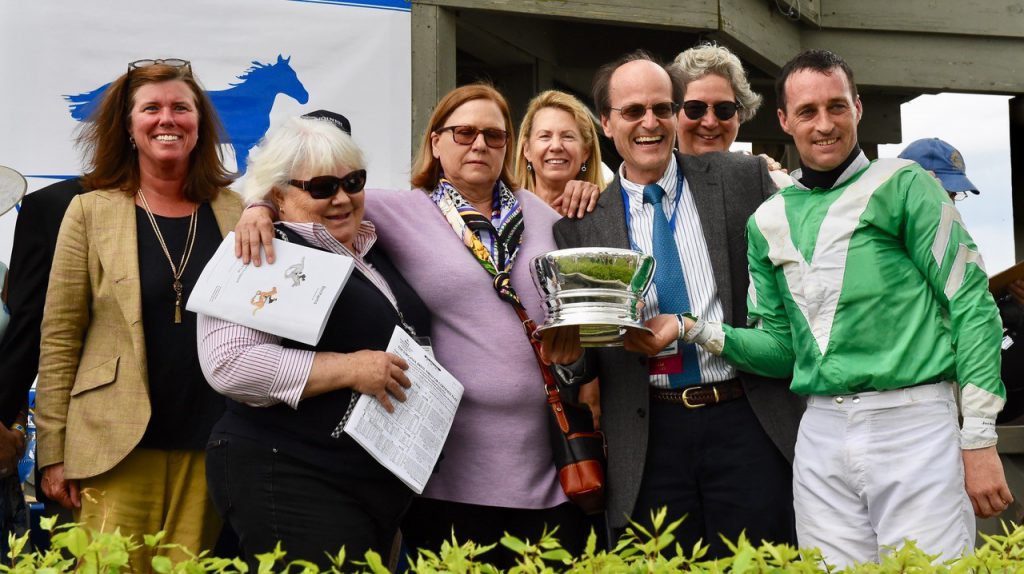 In four starts at Great Meadow, Accountable has won three times and finished third in the other. His other triumphs there came in allowance races in the 2017 and 2018 fall meets. Ross Geraghty rode the Virginia-bred, who is out of Seeking Allie by Seeking Daylight.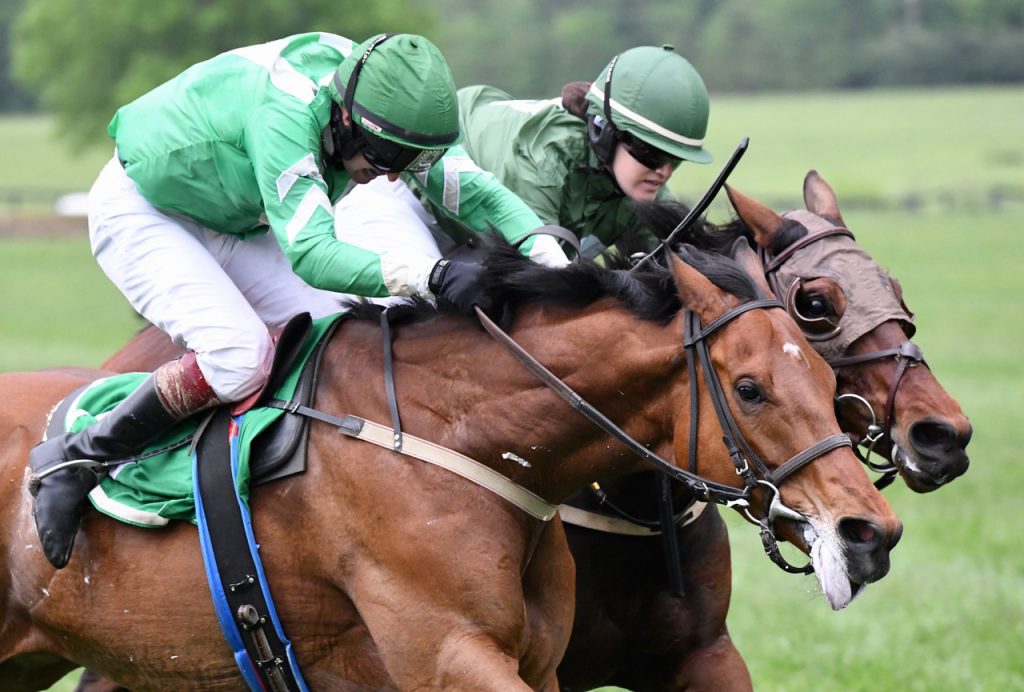 "It was a challenge to get the horse ready to go that distance because he had been off for so long," said trainer Carla Morgan. "Great Meadow has some up and downhill areas so you never know if the horse is ready and how they're going to react. A lot of planning went into that race," she added. "It was a big task. He gave a gritty performance and Ross gave him a solid ride."
Morgan said Accountable could be pointed to a race at Monmouth in a month or so, at 1 1/8 miles on the turf, and then to a Virginia-bred stakes at Colonial Downs. And of course, he'll make another appearance at Great Meadow on October 26th during the International Gold Cup card to go for his third straight fall win in The Plains.
Gostisbehere and Deposit each won won a $40,000 allowance flat race Saturday at Great Meadow before Accountable recorded his triumph.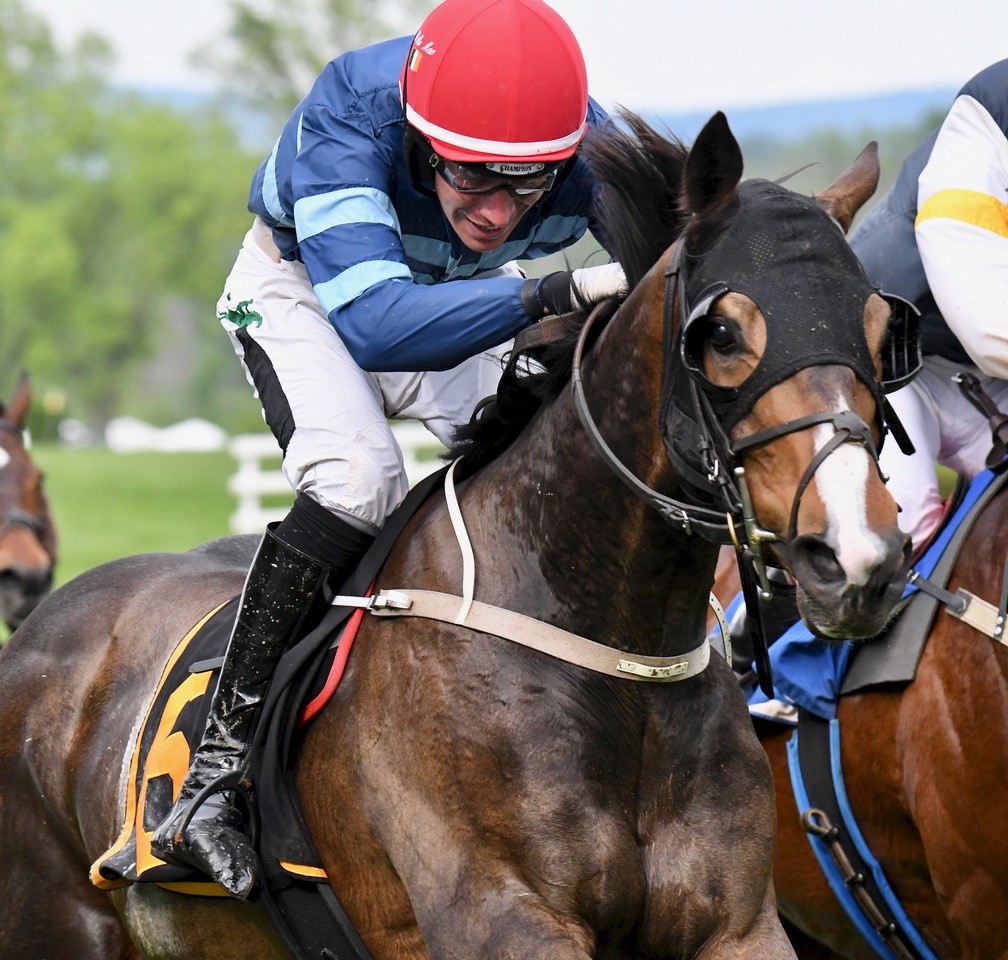 The former, ridden by Willie McCarthy in the red cap, was his first since capturing a $50,000 claimer at Churchill last fall. The latter, a Doug Fout trainee owned by Beverly Steinman, made just his second career start and is now 2-for-2.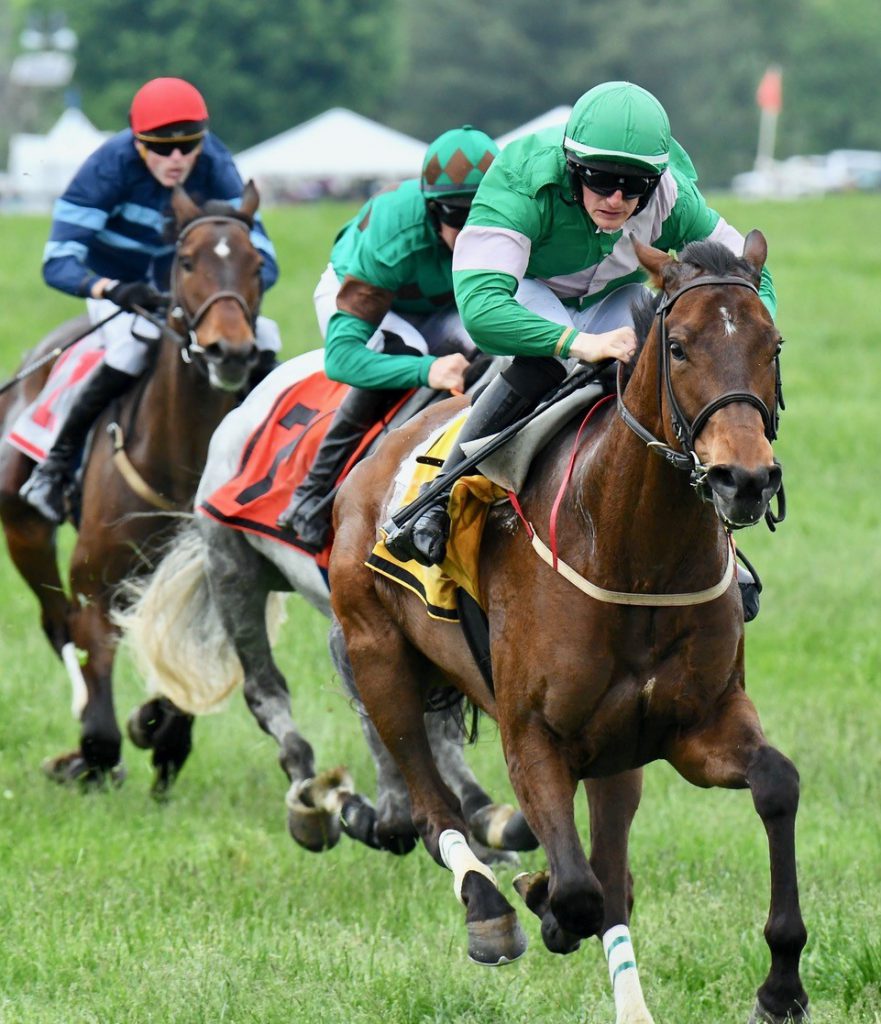 Both winners are by former Virginia Derby champ, Gio Ponti. The two races were presented by the Virginia HBPA.
For details on the fall International Gold Cup, visit www.vagoldcup.com.