Shenandoah Downs will open its eighth fall season of pari-mutuel harness racing on Saturday September 16 at the Shenandoah County Fairgrounds in Woodstock and continue its 7-week "Harness the Mountain Magic" campaign through October 29. Racing will take place every Saturday and Sunday at 1 PM. The track conducted a 7-week spring meet for the first time earlier this year.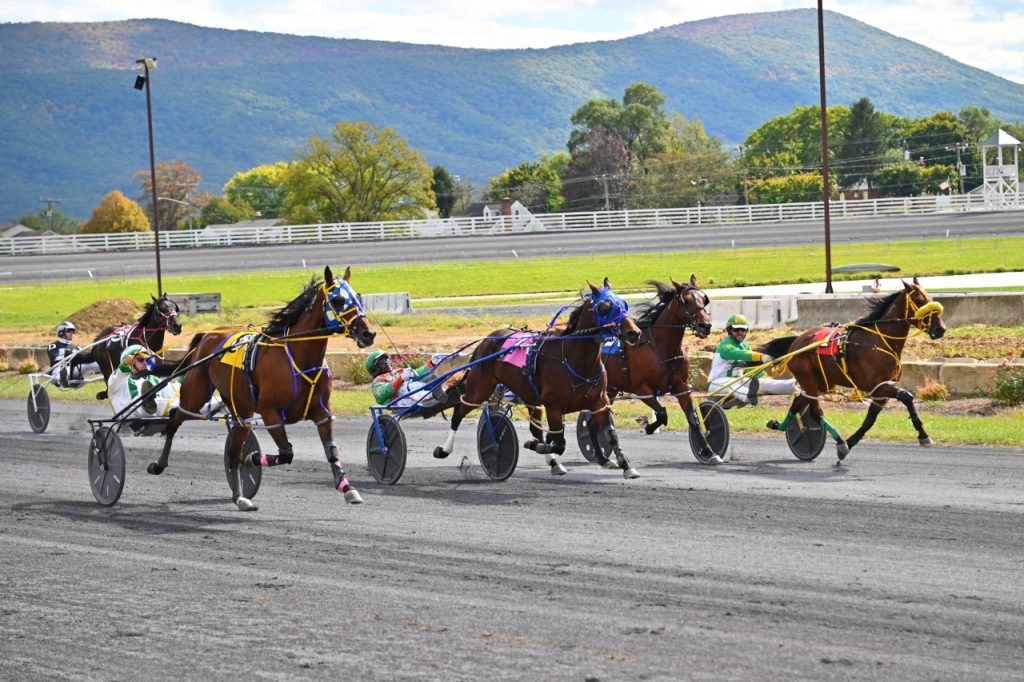 Meet highlight is the 26th running of the $640,000 (est.) Virginia Breeder's Championships which will close out the season on Sunday October 29. Two and three-year-old pacers and trotters of both sexes will compete in eight divisional title bouts, each worth a minimum $80,000 purse. The "Day of Champions" event has been conducted at Colonial Downs from 1998-2014, at Oak Ridge Racecourse in 2015 and at Shenandoah Downs since.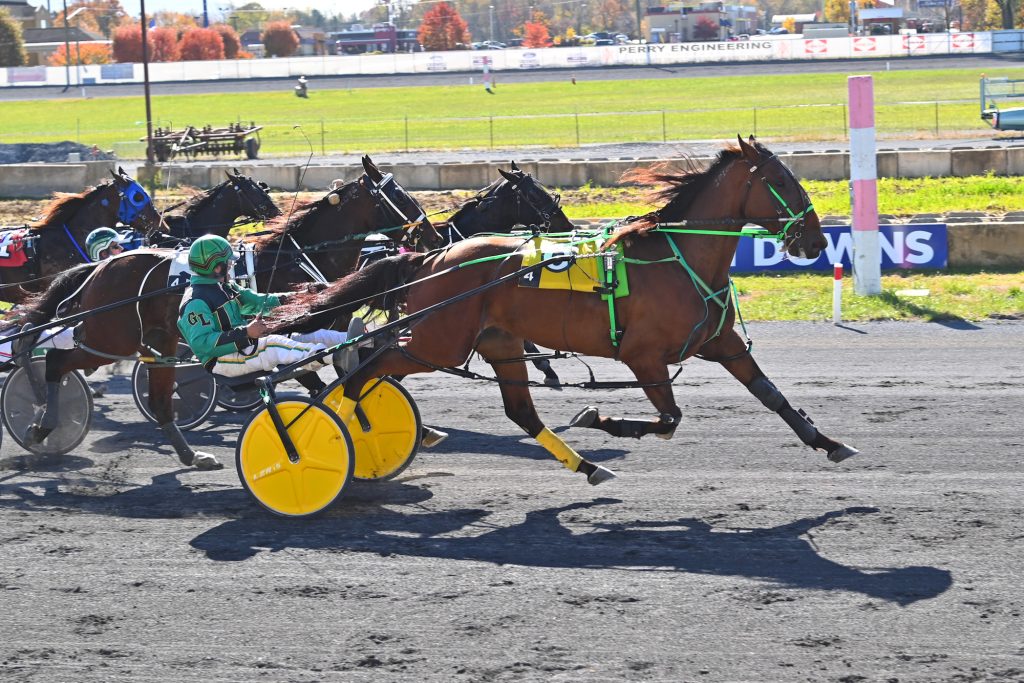 Two premium giveaway days are planned. Fans that attend opening day festivities will receive a free T-Shirt commemorating 137 years of harness racing in Woodstock while those that come to the October 21 Armed Forces Day promotion will get a free Shenandoah Downs Camouflage Baseball Cap.
Small animals will get their moment in the spotlight again this fall. A trio of miniature horse races will complement pari-mutuel action on Sunday October 8 while the popular wiener dog races will return the following Sunday, October 15.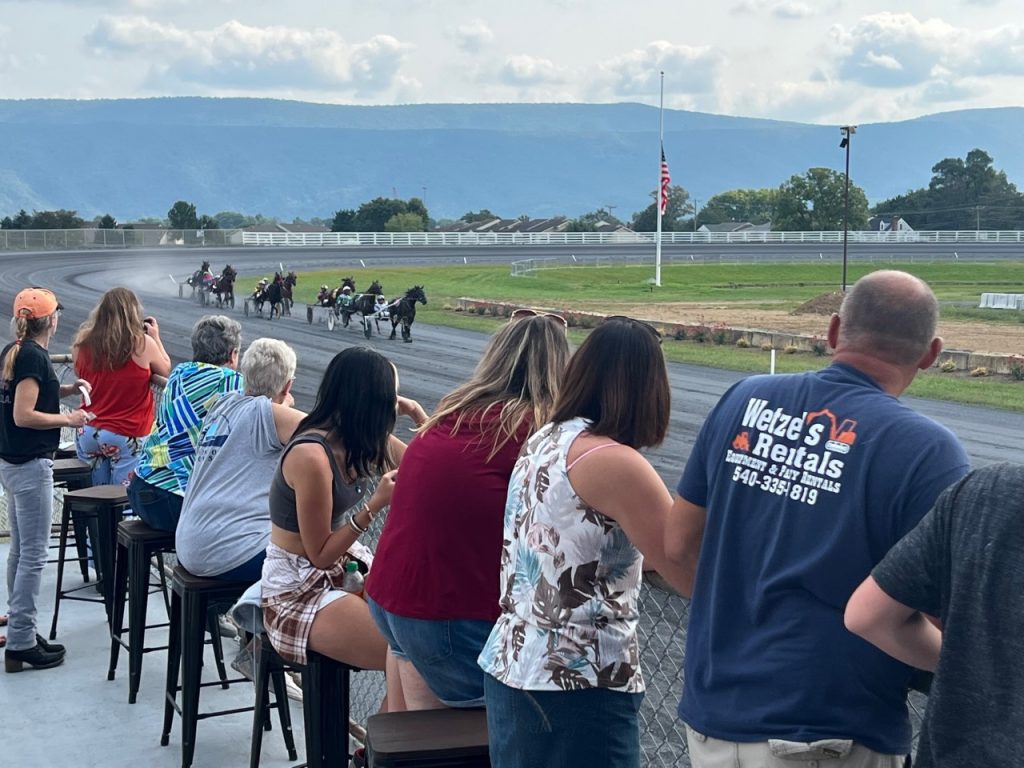 Regional bands like the Skillbilly's, Seven Bends Band, River's Edge, Surf Jaguars and Jake Johnson/Chris Howerton duo will perform on select afternoons during the races. A new trackside karoake promotion will make its debut on Saturday September 23.
The track will also host a series of double seater sulky races throughout the fall featuring first responders, war veterans and breast cancer survivors.
The Shenandoah simulcast signal will be streamed on Dish-TV so fans around the country can wager Virginia races at their favorite track or simulcast outlet, and online via Twinspires, TVG, Xpressbet and NYRAbets. Free Trackmaster past performance programs along with handicapper "Derby Bill Watson's" Tip Sheet will be available at shenandoahdowns.com.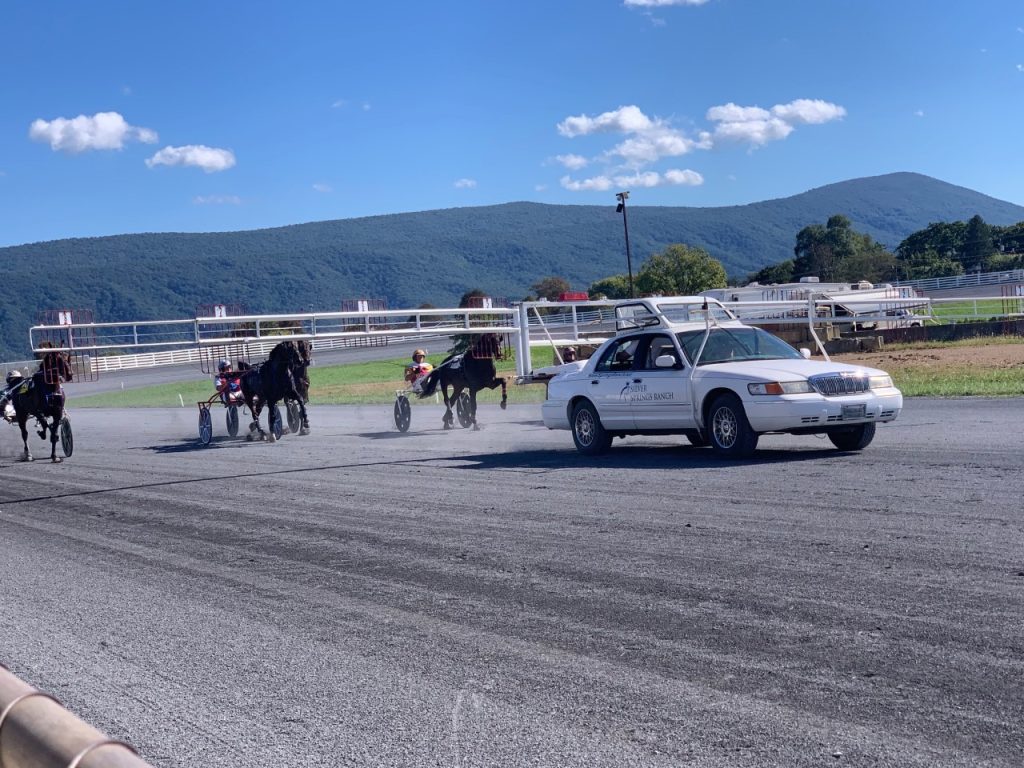 Parking and admission are always free and the races are family friendly. The track is located at the Shenandoah County Fairgrounds at I-81, Exit 283 in Woodstock, halfway between Harrisonburg and Winchester. Complete meet details are available at shenandoahdowns.com.
Horsemen should note that entries for each weekend's race cards are due the Tuesday morning prior. A total of $715,000 in OverNite purse money will be available for the 14-day meet — an average of over $51,000 per day. In addition, $640,000 in purses will be dedicated to Virginia Breeder's 2 and 3-year-old Championship races, $336,000 to Breeder's eliminations and $80,000 to aged Breeder's divisional races. Any questions can be directed to the race office at 540-459-4807 or by e-mail to raceoffice@shenandoahdowns.com.