The following appeared on the Colonial Downs website.
With the barn area opening just one week from today, July 25, anticipation is running high for 2019 Colonial Downs race meeting after a six-year hiatus of flat racing in Virginia, highlighted by the enthusiastic arrival of trainers across the Middle Atlantic, Northeast and Midwestern regions, and attracted by a strong purse structure of $500,000 per day and major capital improvements throughout the facility.
For its 15-day meeting beginning August 8, the… Continue reading →
In the time that thoroughbred racing last took place at Colonial Downs in 2013 to the time a new era will be ushered in six years later on August 8th, one constant has remained through the regime change and down time.
Jeff Wingrove started working at Colonial in 2005 and after serving in various positions with added responsibilities over the years, he is still on board and has a key role in nearly every aspect of track operations as efforts… Continue reading →
The following appeared in The Paulick Report July 14th.
Sea Hero, winner of the 1993 Kentucky Derby, has died in Turkey from the infirmities of old age, according to a report from the Turkish Jockey Club. He was the oldest living Kentucky Derby winner at 29 years old.
Born in Virginia the son of Polish Navy raced as a homebred for Paul Mellon's Rokeby Stables and for trainer Mack Miller. He broke his maiden in his fourth career start, which… Continue reading →
The following appeared in The Racing Biz and was written by Nick Hahn.
On Wednesday, July 10, stakeholders provided one of their last formal updates to the Racing Commission prior to the August 8 re-opening of Colonial Downs.
In other words: they're into the stretch!
Jill Byrne, Colonial's Vice-President of Racing Operations, updated commissioners on a few ways Colonial Downs may — and may not — be similar to previous meets.
"We're a good news story in an industry that… Continue reading →
Colonial Downs Partners with Tweedy Family to Spotlight Virginia Native Son, 1973 Triple Crown Winner and Racing Champion
Colonial Downs Group announced today plans to name its turf course for 1973 Triple Crown winner Secretariat. A name synonymous with the sport of Thoroughbred racing, Secretariat was born at Meadow Stable in Doswell, Va., in 1970. He became a national hero in his historic 1973 Triple Crown campaign that set records in each of the classic races culminating with a… Continue reading →
(NEW KENT, VA — 7/7/19) —-With less than five weeks to go until live thoroughbred racing returns to Virginia, things are ramping up at the New Kent oval. Behind the scenes work continues in anticipation of the stable area opening July 25th and the first race going to post on August 8th.
Dan Waits, Executive Director of the Racetrack Chaplaincy of America, recently visited Colonial Downs to get a first hand look at the facility. In the next week or… Continue reading →
The following appeared in The Paulick Report and was written by Ryan Martin. Did you know there are now 7 different Off Track Betting sites in Virginia where you can wager the Belmont Derby, Suburban Handicap and other big stakes this weekend? Try any of the four VA-Horseplay locations at Breakers Sports Grille, Ponies & Pints, Buckets Bar & Grill and the Windmill OTB Sports Grill, and the three new Rosie's Gaming Emporiums in New Kent, Vinton and Richmond. And… Continue reading →
Colonial Downs opened its third Rosie's Gaming Emporium site Monday morning on Midlothian Turnpike in Richmond at the site of former Kmart Building, just north of Chippenham Parkway.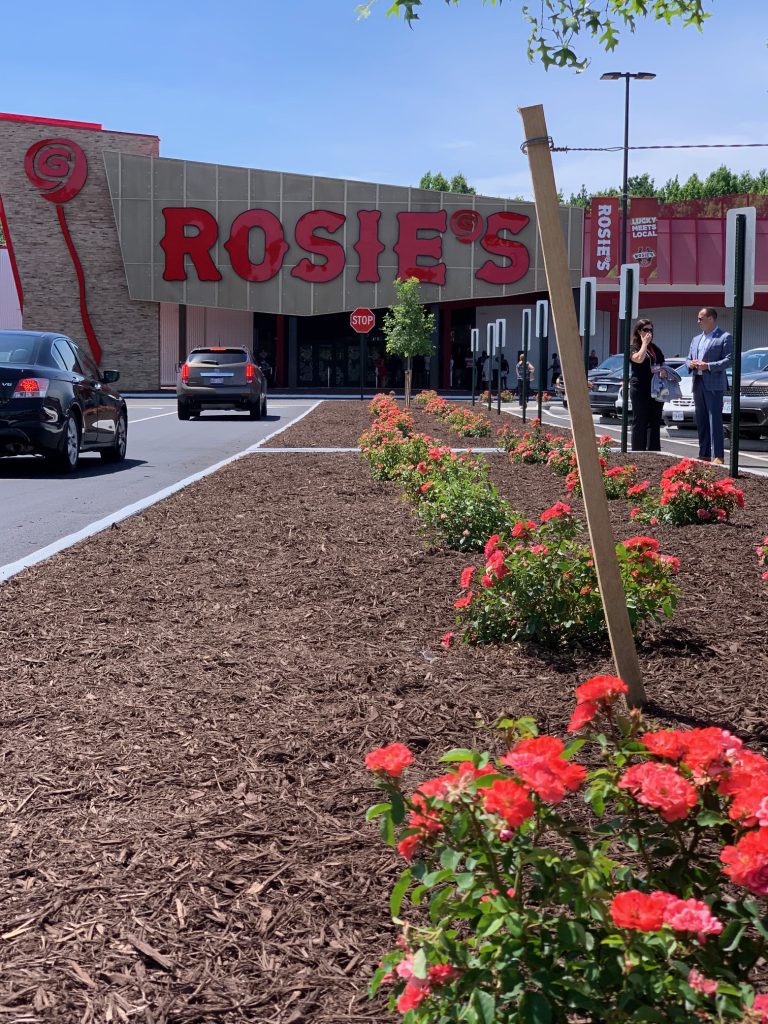 This Rosie's site features 700 Historical Horse Racing terminals mixed between smoking, non-smoking and high limits areas. It also has a live simulcast wagering area where up to ten different track signals can be wagered daily in the afternoon and evening hours.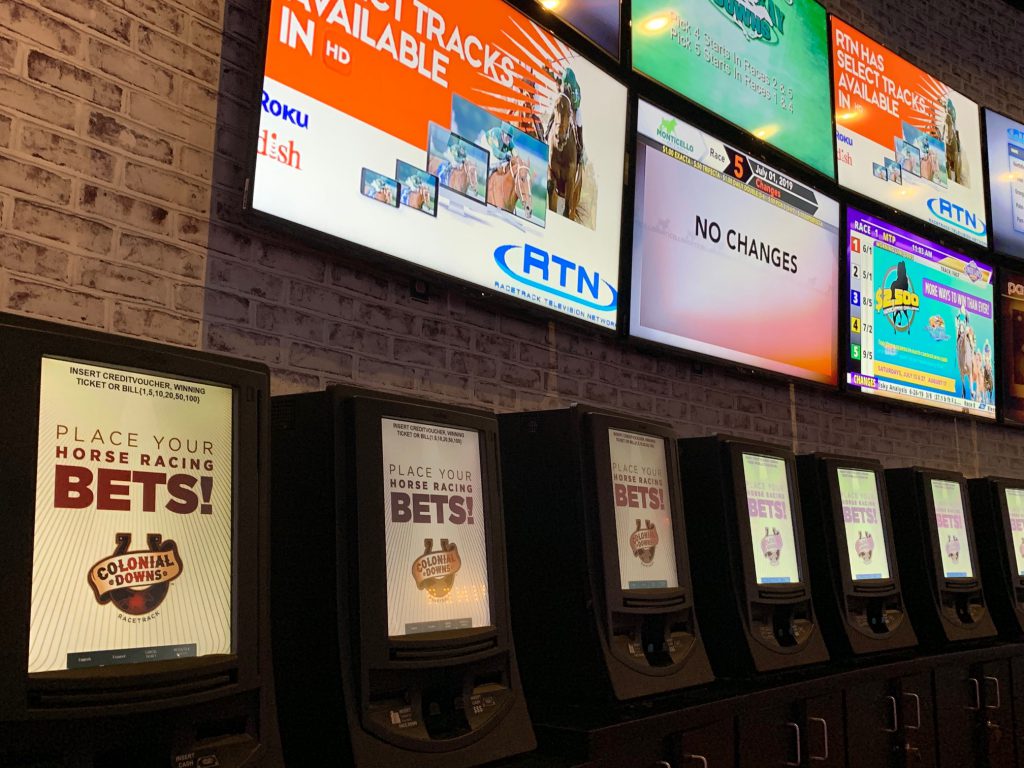 The OTB area itself has 30 seats and will be… Continue reading →
The following appeared in The Paulick Report June 27th.
The Jockeys' Guild and the Virginia HBPA have reached an agreement on a mount fee schedule for races to be run at Colonial Downs beginning with their opening day, August 8, 2019.
The mount fee schedule calls for a minimum fee of $125, the highest in the mid-Atlantic area. Racing is returning to Virginia for the first time since 2013. Daily purses are expected to average a minimum of $500,000 a… Continue reading →
The annual $22,500 Virginia Yearling Futurity took place at the Warrenton Horse Show Grounds on June 23rd under a "Chamber of Commerce" type morning with sunny skies and comfortable temperatures. The 2019 festivities were sponsored by the Virginia Thoroughbred Association and the Virginia Breeder's Fund.