by Chelsea Hackbarth | 09.16.2019 | 1:26pm Previously printed by the Paulick Report.
Matt Schera learned about the Virginia Thoroughbred Association's Virginia-certified program two years ago, and that season he sent his first several yearlings to be started at the Braeburn Training Center located in the foothills of the picturesque Blue Ridge Mountains.
In order to qualify for the Certified program, horses must spend a six-month residency at a Virginia farm or training center prior to Dec. 31st of their… Continue reading →
The following appeared in The Paulick Report September 14th.
Virginia-bred Braxton is the flag-bearer for Karen Godsey's Eagle Point Farm in Ashland, Va., with more than $125,000 in earnings and a special personality. The 5-year-old son of Peak Dancer has also earned an extra $22,000 in the last several seasons courtesy of the Virginia Thoroughbred Association.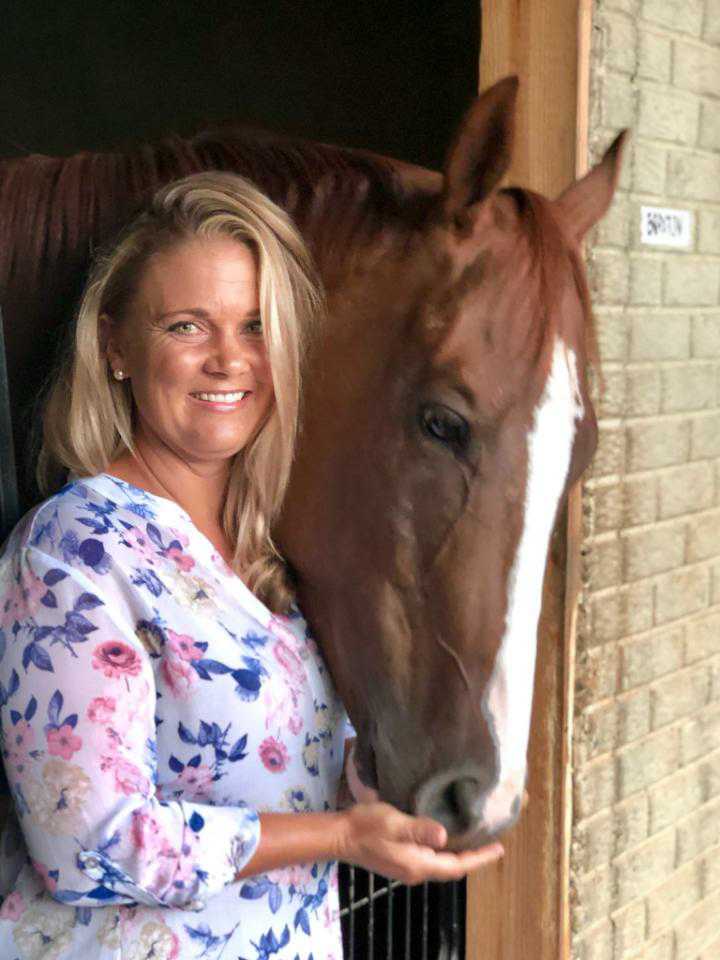 "He's doing great," said Godsey. "We just love him. He looks really sweet and innocent, but he's not, but he… Continue reading →
An ardent supporter of Virginia's equine industry, Senator Vogel has been our advocate in Richmond, and led the Senate to help revitalize horse racing in Virginia.

Senator Vogel deserves our support!

OUTDOOR EVENT ~ CASUAL ATTIRE

4:30 – 5:30 p.m. Benefactor Donor Course Walk with Senator Vogel, Gold Cup Officials & Jockeys5:30 – 7:30 p.m. Cocktails & Hors d'oeuvres

CLICK HERE TO DONATE ONLINE
On Saturday, October 12, join the Virginia Equine Alliance and its four member groups, along with the Temple Gwathmey Steeplechase Foundation, invite you to a day of steeplechase racing at Glenwood Park for the Virginia Fall Races.

Saturday, October 12th, 2019
Glenwood Park, Middleburg, Virginia
Post Time: 1:00 p.m.

Come as our guest and enjoy a day on the tented viewing deck, with a gourmet catered lunch and an afternoon filled with "the sport of kings!" We look forward to… Continue reading →
Saturday, October 26 at 11 a.m.
International Gold Cup
Great Meadow Race Course, The Plains, Virginia
The VTA and VAHBPA invite you to join your friends and fellow horsemen for the International Gold Cup in the Turf Club Tent on Member's Hill.

FOOD SERVICE WILL START AROUND NOON. CASH-ONLY BAR AVAILABLE.

Complimentary tickets are available to VTA and VAHPBA members. Members may receive up to four Members Hill passes and Turf Club tickets and two parking passes.
Ticket cut-off is… Continue reading →
The following appeared in The Paulick Report September 12th.
Melinda Golden of Hancock, Md., has owned horses since 1969 but has never had as much fun as she's currently enjoying with her homebred filly Parisian Diva.
The 3-year-old West Virginia-bred by Freedom Child out of Paris Heiress, by Wildcat Heir, has won seven races from 11 starts with three seconds and a third for earnings of $191,845.
On top of that, she's won $36,700 from the Virginia Thoroughbred Association's Virginia-Certified… Continue reading →
The following appeared in The Paulick Report and was written by Natalie Voss.
It's a rarity in horse racing to find a place, be it physical or conceptual, where people can agree. It's also unusual to hear about a track opening in 2019, which has already seen the closure of Portland Meadows and a likely mortal blow to Arlington Park. Colonial Downs, which is preparing to wrap up its first season of Thoroughbred racing since 2013 under new ownership,… Continue reading →
Courtesy of National Steeplechase Association website; written by Don Clippinger
Stakes winners Bercasa and Wigwam Bay will carry the 155-pound highweights for Colonial Downs' $50,000 Randolph D. Rouse Handicap for fillies and mares on Saturday.
The 2 ¼-mile Rouse Handicap attracted a field of 10 and will help to bring down the curtain on the final program of the reborn Colonial Downs meet near Richmond, Va. Kicking off the program will be a $30,000 maiden hurdle. First post time is… Continue reading →
(NEW KENT, VA — 9/3/19) —-  The first season of the "Racing Revival" at Colonial Downs comes to a close Saturday night (September 7) with a stakes-laden card focusing on Virginia-bred runners. All five stakes races are to be run over the Secretariat Turf Course which has gotten rave reviews from the horsemen competing here this season. 
Three of the events are 5-1/2 furlong-dashes with the other two to be run over a mile and an eighth distance… Continue reading →
Oakwood Stable's Kensington Court opened a yawning lead for much of Saturday's $25,000 ratings handicap and held on deep in the Colonial Downs stretch to win by a nose over newly imported Querry Horse.
Robert A. Kinsley's Al, half of a 7-to-5 favored entry, closed ground in the stretch to finish third, two lengths farther back. Mark Buyck's Aydoun checked in fourth in a field of eight horses rated at 115 or lower.
Trained by Julie Gomena, Kensington Court ran… Continue reading →