VTA 2014 Annual Stallion Season Auction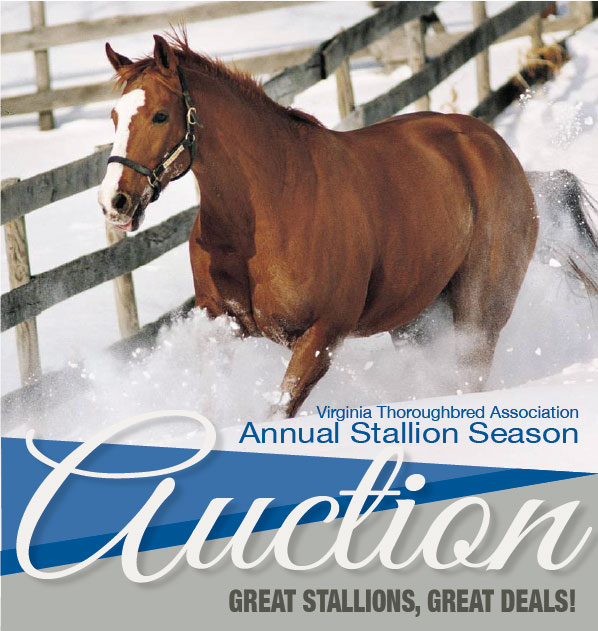 Virginia Thoroughbred Association
2014 Annual Stallion Season Auction
One open bidding day ONLY!
Wednesday, February 12th
Closing bidding will take place on Thursday, February 13.
Only bidders who have placed a stallion bid on 
Wednesday, February 12th may participate in the closing 
bidding on that specific stallion on Thursday, February 13th.
Offering the most extensive list of no-guarantee seasons,
featuring quality stallions to suit every mare and every budget from
states including Kentucky, Florida, Maryland, New York,
Pennsylvania, Indiana and more!
OUR LIST IS UPDATED DAILY!
Please visit 
www.vabred.org
 and click the auction box on the homepage
for the stallion season list and for complete bidding information.
Questions? Contact the Virginia Thoroughbred Association
at (540) 347-4313 or email vta@vabred.org.