Six Virginia-Certified Horses Earn Five Digit Bonus Checks
A total of 248 Virginia-Certified horses have won awards from the residency bonus initiative through the first ten months of 2019 including six who earned the maximum $10,000 bonus.
Two Certified horses competed in the $100,000 Rosie's Stakes August 31 at Colonial Downs which was won by Breeders' Cup Juvenile Turf Sprint winner Four Wheel Drive. Maryland-bred So Street was runner-up, finishing 3 3/4 lengths behind the impressive winner. The 2-year-old Street Magician gelding, bred by Larry Johnson, did pick up a win at Colonial August 8 and collected a $9,750 bonus check for that effort. So Street has bankrolled $158,923 from seven starts and earned his $10,000 bonus September 28 when he captured the $100,000 Howard County Stakes at Laurel. He spent his six month residency at the Legacy Farm in Bluemont.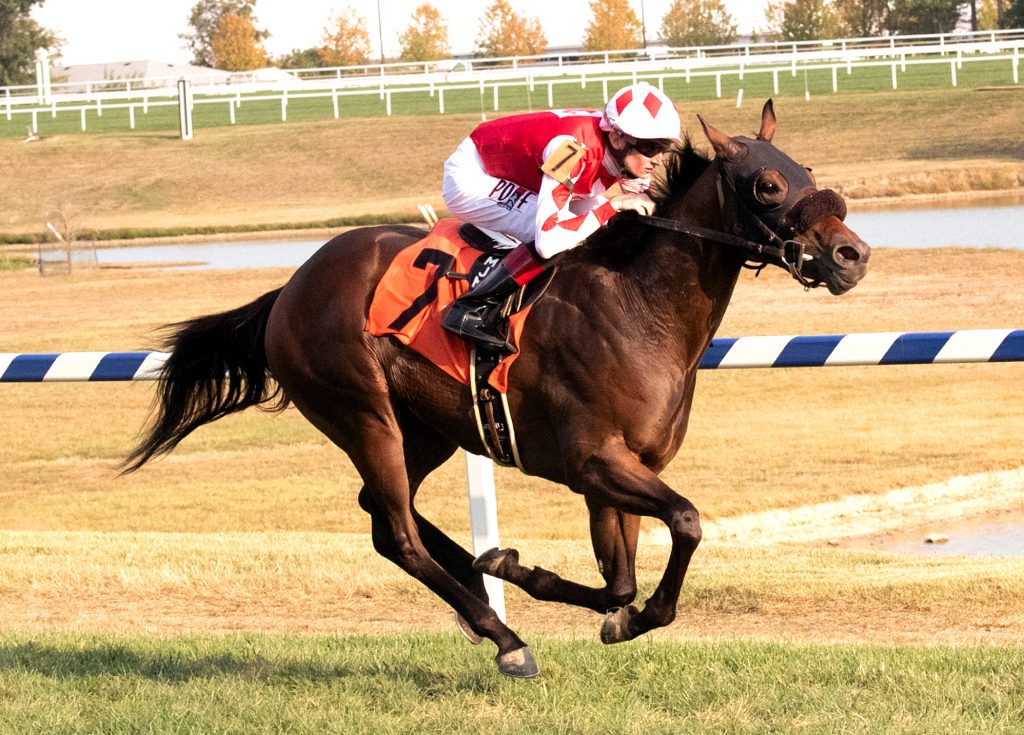 Fourth place finisher in the Rosie's Stakes was Hypothesis, a West Virginia-bred 2-year-old whose only loss in four starts came at New Kent. The Algorithms gelding has earned $86,025 courtesy of three wins at Charles Town. He scored in a maiden special weight, in September's Henry Mercer Memorial and most recently, in the October 12 Vincent Moscarelli Memorial. Owned by Jill Daniel and trained by Crystal Pickett, Hypothesis spent his six months in the Commonwealth at Whiskey Creek Farm in Berryville.
Two other Certified horses reached the winners circle at Colonial Downs. Maryland-bred Elevated Forever went gate-to-wire in a $25,000 maiden claimer on opening weekend and scored a $3,740 bonus. The 3-year-old Jump Start gelding was best in a 14 horse field at 19-1 with Daniel Centeno in the irons. Elevated Forever spent his six months at Morgan's Ford Farm & Warwick Stable in Front Royal.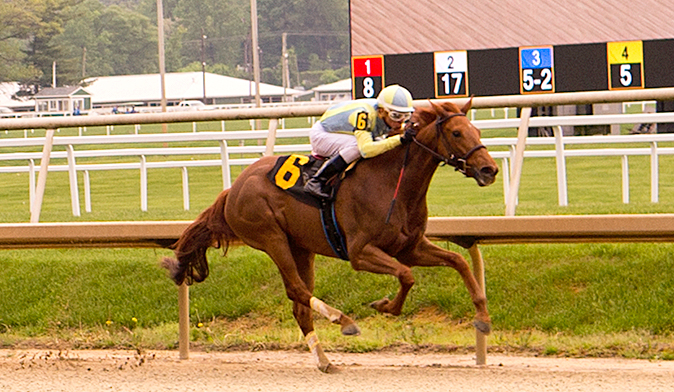 West Virginia-bred Zonda collected a $9,000 bonus from a $60,000 allowance victory August 8 at Colonial. The 3-year-old Scat Daddy filly also bagged a $10,000 award when she captured the $125,000 Maryland Million Ladies on October 19. The James Lawrence trainee is owned by Matthew Schera and has earnings of $159,407. She spent her six months at the Braeburn Training Center in Crozet.
Four other Certified winners earned $10,000 awards this year — New York-breds NY Traffic and Bassman Dave, Pennsylvania-bred Capital Q and Kentucky-bred Dyna Passer.
NY Traffic scored in a $90,000 maiden special weight at Parx on October 12. The 2-year-old Cross Traffic colt is owned by John Farrell & Leonard Liberto and spent his six months at Sunny Dell Farm in Barboursville.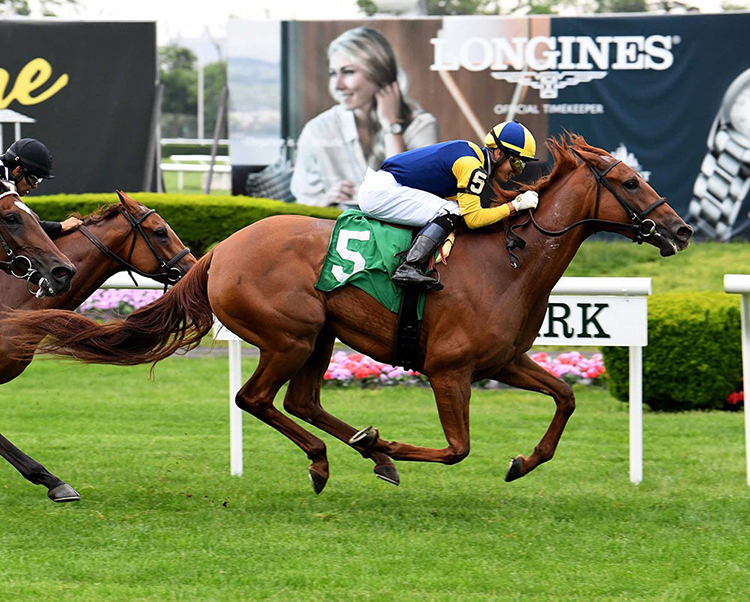 Bassman Dave connected in a $78,000 maiden special weight at Saratoga August 10. Owned by Michael Henning, the 3-year-old Big Brown gelding wired the field which helped generate his current $82,760 bankroll. Bassman Dave resided at Ingleside Training Center in Montpelier Station.
Capital Q's lone victory in six starts came in a $75,000 maiden special weight August 4 at Parx. The 2-year-old Ed Padrino filly was best of ten in an upset where she paid $59.00 to win. Owned by Richard Ciavardone, Capital Q spent time in Virginia at Morgan's Ford Farm & Warwick Stable in Front Royal.
Dyna Passer, who has competed in Grade I and 2 stakes at Belmont this year, prevailed in a wide open $90,000 maiden special weight at Belmont May 23. Owned and bred by Woodslane Farm in Middleburg, the 3-year-old Lemon Drop filly has a bankroll of $185,810 from eight starts.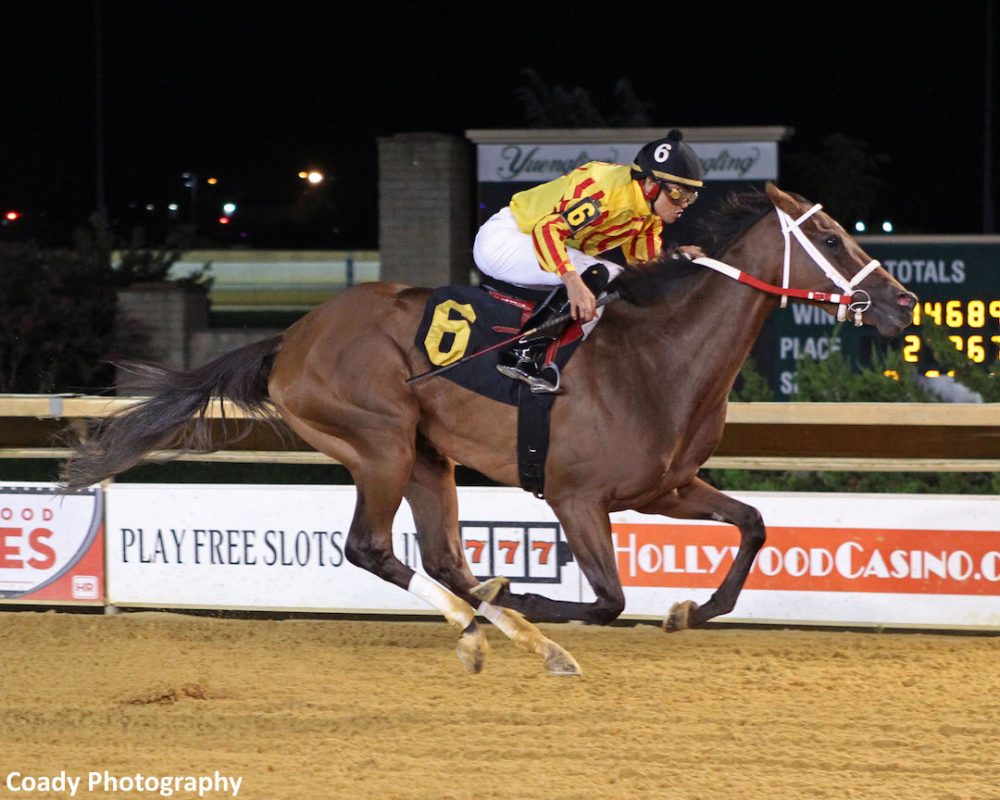 Winningest horse since the program's inception is Parisian Diva, a 3-year-old filly who was bred in West Virginia. Owned by Melissa Golden, the daughter of Freedom Child has won eight races in just over 13 months, all at Charles Town. Most recently, she won the $75,000 Tourism Office Breeders Classic Stakes and collected her largest bonus check yet of $8,943. In six victories this year, her awards total $34,723. When combined with two other wins in 2018, the award total rises to $45,643. Parisian Diva's overall bankroll stands at $242,170 through 13 starts. Her residency was spent at Chance Farm in Gordonsville.
For information on the Virginia Certified Residency program, visit www.vabred.org.