Online betting handle on horse racing continues to surge in Virginia as handle figures through the first eight months of 2020 were announced. The overall handle through August was $91,903,837 compared with $62,223,376 in 2020, good for an astonishing 47.7% increase.
Top handle producer of the four Advance Deposit Wagering (ADW) companies licensed in Virginia was TVG, whose $48,818,924 handle represents a 62.8% gain over last year. In August alone, they accepted $7,790,255 in bets, the third most ever recorded in a single month by an ADW partner. For the year, TVG is averaging $200,077 in bets per day, the highest figure ever attained.
Twinspires was next with $26,591,715, a 22.65% increase over last year's $21,681,171.  Xpressbet experienced a 46.80% percent boost while accepting $12,1467,624 in wagers so far this year compared with $8,275,182 in 2019. NYRABets, newest of the four online partners, showed a 90.53% increase with a handle of $4,345,574 versus $2,280,733 a year ago.
Separating the breeds, thoroughbred racing has experienced a 52.83% gain from ADW handle while harness racing, which was slower to rebound after the Covid-pandemic first hit in mid-March, is up 7.70%.
Looking ahead, September's numbers could be strong. The Kentucky Derby was held early in the month and five more Grade I stakes are still on tap including a trio from Santa Anita on the 26th — the $300,000 American Pharoah, $300,000 Awesome Again and $300,000 Rodeo Drive Stakes. Top harness stakes include the $700,00 Little Brown Jug on September 24.
Looking farther ahead, the Preakness — -this year's third leg of the Triple Crown — is slated for October 3. In addition to ten other stakes that Pimlico has scheduled on the Preakness under card, Keeneland has three Grade I's the same afternoon and Belmont has two. The Shadwell Turf Mile, First Lady Stakes and Claiborne Breeders Futurity are in Kentucky and the Joe Hirsch Turf Classic and Belmont Derby Invitational are in New York.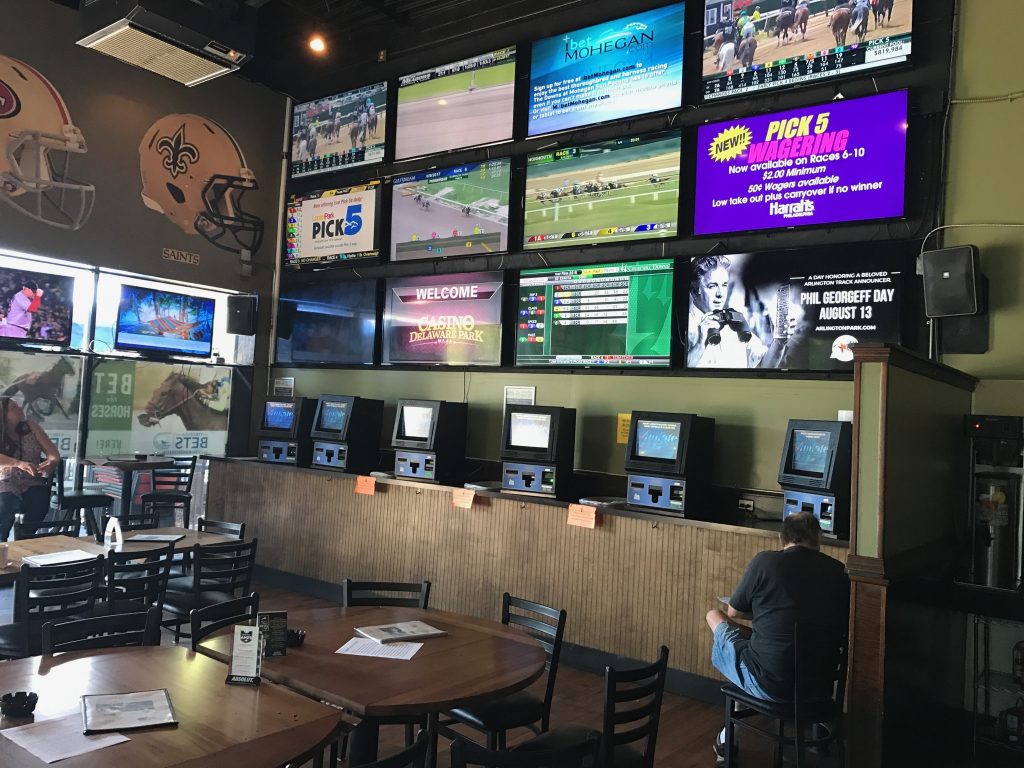 In addition to the four online betting sites, racing fans can also wager in person at any Rosie's Gaming Emporium in Richmond, New Kent, Vinton and Hampton, and at any VA-Horseplay OTB in Henrico (Breakers Sports Grille), Chesapeake (Buckets Bar & Grill) and Collinsville (The Windmill OTB & Sports Grill).