Horse Owner, Breeder, Sara Collette Passes Away At Age 86
Sara Elizabeth Collette, age 86, passed peacefully at her home in Casanova, VA on Monday, October 11th, 2021 from complications from Parkinson's. She was born in New Haven, Oswego County, New York on March 1st, 1935, daughter of the late Frederick & Margaret Foster.
The Collettes moved to Casanova in 1977 and purchased a small farm called Pageland so that Sara could have her horses at home. She joined the Casanova Hunt and earned her colors after a few years. The Collettes expanded their farm by adding three more parcels of the original Pageland. Sara then purchased a mare in foal named Flower Bow. She developed a breeding program and started entering her horses in local point-to-point races. Names of horses must be unique to avoid rejection by the Jockey Club, so she usually used fish names for her horses since her husband was an ichthyologist (studied fishes). Her breeding program produced many winners including two that won the Gold Cup, Salmo in 2007 and 2009 and Zanclus in 2018.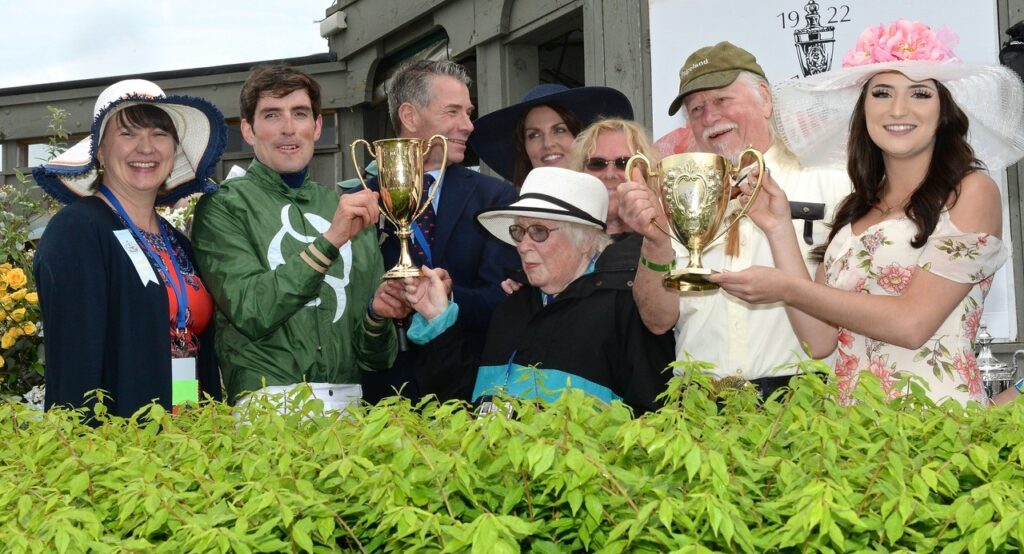 Sara is survived by her husband of 66 years, Bruce B. Collette; three daughters, Karen Cali Collette of Ellijay, GA; Sheila Bell of Gibsonville, NC; and Claire Shaw & her husband, Michael of Roswell, GA; six grandchildren, Shaun, Crystyle, Heather, Alex, Samantha & Thomas; and five great grandchildren, Hayley, Brandon, Gabrielle, Trinity & Henry.
A private memorial service will be held at a later date.
In lieu of flowers, memorial contributions may be made to the Virginia Point-to-Point Foundation, P.O. Box 1877, Middleburg, VA 20118 (a 501(c)(3) public charity). Online condolences may be made at www.moserfuneralhome.com.