Friday (November 3rd) may be the Breeders' Cup kickoff day, but there is a great $30,000 Virginia-bred allowance race at Laurel just before the "Cup" races kick off at Del Mar. This is part of the new "sprinkled" program introduced recently by the HBPA & VTA that offer Virginia-bred or sired horses a chance to compete in restricted races throughout the year at tracks in in Maryland or West Virginia.
The Phil Schoenthal… Continue reading →
Virginia-bred and connected horses are sure to have an impact on this weekend's Breeders' Cup Championships at Del Mar, where 13 "Cup" races are scheduled between Friday and Saturday. The Distaff, Juvenile Turf, Sprint and Turf will have the Commonwealth represented well.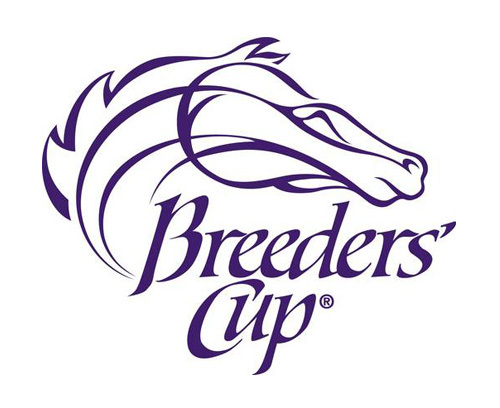 Virginia-bred Stellar Wind will conclude a spectacular racing career Friday in the $2 Million Distaff. She will face 7 other elite fillies and mares in the 9th race at 7:35 PM.… Continue reading →
            C. Oliver (Ollie) Iselin lll,  a native of Middleburg who was an All-American rower when he captained the Harvard crew team and later served for more than 20 years in the CIA in posts in north and west Africa , died at his home on Oct. 10 from congestive heart failure. He was 90.
The following appeared on National Steeplechase Association's website and was written by Don Clippinger.
Charles C. Fenwick Jr.'s Doc Cebu marked himself as a premier timber horse Saturday when he surged past front-running Grand Manan and drew clear easily to an 11 3/4-length victory in the $75,000 International Gold Cup.
Armata Stables' Grand Manan, the defending winner of the 3 1/2-mile International Gold Cup, overcame some near-mishaps to finish second, 21 1/4 lengths ahead of Kiplin Hall's Rodriguez.
The International… Continue reading →
The following piece on Virginia-bred Stellar Wind Appeared in Thoroughbred Daily News October 26th. 
The quality of horses on offer at the Keeneland November Breeding Stock Sale is so high, standing out in the crowd is not always easy. For Lane's End, when it comes to consigning Stellar Wind (Curlin) (Hip 153), among others, that will not be an issue.
"She's a collector's item among the sale offerings," said Allaire Ryan, Lane's End's director of sales. "Throughout… Continue reading →
SCHOODIC HEADS FERGUSON MEMORIAL (GR. 2)
/
October 25, 2017
/
Published in
News
Edith Dixon's homebred Schoodic, a talented but headstrong multiple stakes winner, will shoot for a second straight victory at Great Meadow Race Course when he lines up Saturday for the International Gold Cup's $75,000 David L. "Zeke" Ferguson Memorial Handicap (Gr. 2).
The 2 1/8-mile Ferguson will be the featured hurdle race of the 34th annual International Gold Cup at Great Meadow Race… Continue reading →
DOC CEBU SUPPLEMENTED TO INTERNATIONAL GOLD CUP
Charles C. Fenwick Jr.'s Doc Cebu, the hottest newcomer to the timber-racing scene, has been supplemented to meet a veteran field in the $75,000 International Gold Cup, the signature race of Saturday's 34th annual International Gold Cup at Great Meadow Race Course in The Plains, Va.
The International Gold Cup meet will feature eight races with purses totaling $370,000. Also… Continue reading →
The third Off Track Betting Center operated by the Virginia Equine Alliance will open soon in Chesapeake, inside Buckets Bar & Grill. The OTB is located in the busy Great Bridge section of town at 228 N. Battlefield Boulevard just before the draw bridge heading south.
The OTB will feature three separate areas — the existing Buckets dining room/lounge, an OTB room with a separate… Continue reading →
The Meadow Event Park, birthplace of Secretariat in Caroline County, Virginia, will hold a "Remembrance of Penny Chenery" on Sunday October 29 from 2 – 4 pm. The event will take place in Meadow Hall mansion and is open to the public with limited seating.
"It is only fitting that we should honor Mom at The Meadow, her family's former home and the place where it all began," said Kate Chenery Tweedy, Mrs. Chenery's daughter. "This is where Granddaddy's dream… Continue reading →
Attention horseplayers — Mark your calendars! The Breeders' Cup Championship races are right around the corner. Del Mar will host the two day spectacle on Friday November 3rd & Saturday November 4th.
For planning purposes, Friday's four "Cup" races will be held between 5:25 – 7:35 PM and Saturday's nine "Cup" races are slated to go from 3:00 – 8:35 PM. These are east coast times. The $2 Million Distaff closes out Friday's card and the $6 Million Classic ushers… Continue reading →