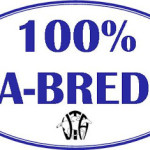 Bay Button Bill (g, 8yo), Ball's Bluff – Magic Dot by Dancing Count. B – Virginia Tech Foundation Inc. Hollywood Casino At Charles Town Races, 5/24/2013, clmg, $6,820, 4.5 f, 0:52.71.
Big Dividend (g, 4yo), Whywhywhy – Head Start Joanie by Royal Academy. B – Mr. & Mrs. Sidney B. Cox Jr. Hollywood Casino At Charles Town Races, 5/23/2013, clmg, $9,600, 6.5 f, 1:20.18.
Excessiveness 
(f, 3yo), Exchange Rate – Vicki Vallencourt by Regal Classic. B –…
Continue reading
(NEW KENT, VA—5/15/13) Colonial Downs will open its 17th season of pari-mutuel thoroughbred racing on Saturday June 8th, and the barn area will be nearly full according to Director of Racing Tyler Picklesimer. The barn area will open two weeks in advance, on Saturday May 25th, and the track will open for training that same day. 


Top returning trainers include Ferris Allen with 30-plus head, Ham Smith with 20-plus, and Hugh McMahon, last year's leading conditioner,… Continue reading
According to a report in the New York Times, Sen. Tom Udall of New Mexico and Rep. Joe Pitts of Pennsylvania have written the Horseracing Integrity and Safety Act which they plan to introduce to Congress next week. 
The legislation would give the USADA the authority to "develop rules for permitted and prohibited substances." 
It would also create testing programs and enforce tougher penalties for those that break the rules.…
Continue reading